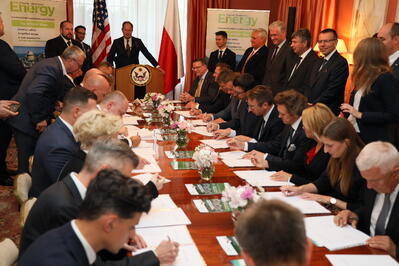 Westinghouse Electric Company continues its aggressive campaign to become the large reactor supplier for Poland's planned nuclear power facilities, recently signing memoranda of understanding with 22 firms in the Central European nation.
The American company, with its AP1000 design, is one of three suppliers vying to provide the units for the first Polish nuclear plant project, the other contenders being Électricité de France and Korea Hydro & Nuclear Power.
The MOUs were signed last week in the presence of U.S. ambassador to Poland Mark Brzezinski.