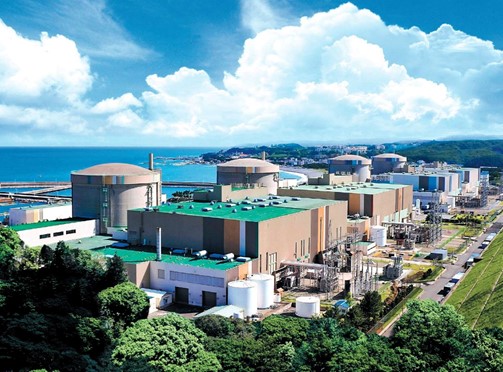 Korea Hydro and Nuclear Power (KHNP) has signed a contract with Atomstroyexport JSC—the engineering division of Russia's Rosatom—to build the turbine islands for Egypt's El Dabaa nuclear power plant, construction of which commenced just last month with the pouring of first concrete.
According to the deal, reportedly worth $2.25 billion, KHNP will construct some 80 buildings and other structures for the facility's four proposed units. In addition, the South Korean firm will procure and supply equipment and materials.
Signers' language: "The contract with Atomstroyexport JSC for the construction of the turbine islands can be seen as a significant achievement for Korea, confirming our great capabilities for project construction and management that have already been demonstrated in the UAE," said Jooho Whang, KHNP's chief executive officer. "Building upon our experience acquired in the UAE, KHNP will do its best for the successful implementation of the El Dabaa NPP project." (In 2009, KHNP's parent company, Korea Electric Power Corporation, was awarded the prime contract to design, build, and help operate the United Arab Emirates' four-unit Barakah nuclear plant. To date, two units have entered commercial operation: Barakah-1 in April 2021, and Barakah-2 in March of this year.)
Alexander Korchagin, Atomstroyexport's senior vice president for NPP construction project management, commented, "The El-Dabaa NPP is an attractive project for international companies. KHNP is joining [a] pool of qualified participants, among which are major Egyptian companies selected for construction works at the site. I am confident that . . . through well-coordinated joint work of the Russian, Egyptian, and Korean teams, we will be able to successfully deliver this ambitious project."
Background: Egypt and Russia signed an intergovernmental agreement in November 2015 to collaborate on the construction and operation of a nuclear plant at the El Dabaa site, located on the Arab nation's Mediterranean coast, about 185 miles northwest of Cairo. The project's notice-to-proceed contracts were signed in December 2017 by Mohamed Shaker, Egypt's minister of electricity and renewable energy, and Alexei Likhachev, Rosatom's director general. Under those agreements, Rosatom would build four VVER-1200 units and supply nuclear fuel throughout the plant's operational lifetime, as well as assist Egypt in running the plant for the first 10 years of operation.
In March 2019, the Egyptian Nuclear and Radiological Regulation Authority issued a site approval permit for the project, and this June issued the construction permit for the first unit.