Congratulations to our outgoing officers and BoD members for their outstanding service to the Society!
Outgoing Board Officers and Members' photo session in New Orleans on June 16.
Eugene Grecheck
President
2015–2016
Yousry Azmy
2013–2016
Heather Chichester
2013–2016
Darby Kimball
2013–2016
Jorge Spitalnik
2013–2016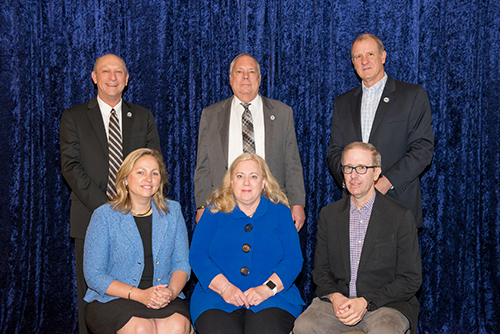 Group Photo (pictured from left to right: Andrew Klein (President), Jorge Spitalnik, Darby Kimball, Yousry Azmy, Heather Chichester and Eugene Grecheck (Immediate Past President).
Not pictured are outgoing members Michaele Brady Raap and Kenneth Petersen.
Last modified July 6, 2016, 2:46pm CDT