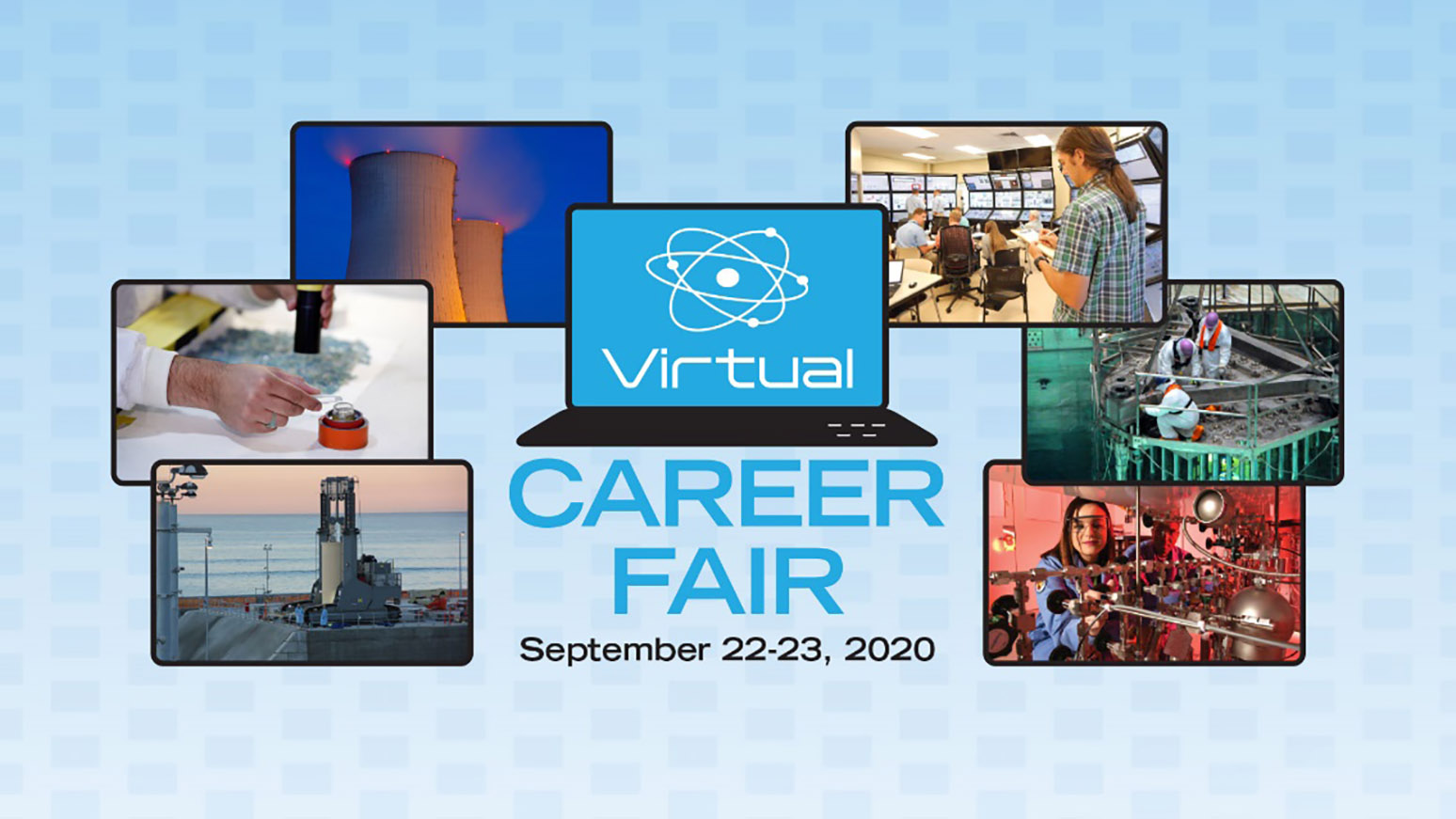 Registration is open for the American Nuclear Society's first Virtual Career Fair, to be held September 22-23. The online event will provide early career professionals and students in the nuclear science, engineering, and technology fields an opportunity to meet with representatives from utilities, vendors, suppliers, national laboratories, government agencies, consulting firms, and universities. Attendees will learn about co-ops, internships, and full-time employment opportunities in a one-stop shop, online setting.
For more information, visit here or contact Catherine Prat, chair of the ANS Young Members Group.
How it works: The fair's organizers are aiming for a high attendance, inviting more than 1,200 ANS student members and 3,000 early-career professionals to participate. Facilitated discussions between participating organizations and attendees will be conducted between 10 a.m. and 5 p.m. (EDT) on both days of the event. Organizations will have the opportunity to purchase a maximum of three one-hour time slots to connect with attendees, including using breakout rooms for one-on-one conversations, company presentations, or simply to network and answer questions.
She said it: "We think this virtual career fair will benefit both the employers and the prospective employees," said Prat. "Rather than having to attend career fairs at universities across the country, ANS is bringing the students and early career members right to the employers. For the prospective employees, we're connecting them with far more companies in the nuclear field than would normally be represented at an in-person career fair. It's a win-win situation."
More details: Organizations will have their own dedicated page on the Virtual Career Fair platform to post marketing materials, including videos. The platform will give attendees an early access to learn about participating organizations and upload their resumes.
The event is free to attend but is limited to ANS members. Universities and ANS organization members receive a 20- percent discount on time slots. Organizations that purchase two or three one-hour time slots will receive free job posting credits for the ANS Career Center website (a $599 value).