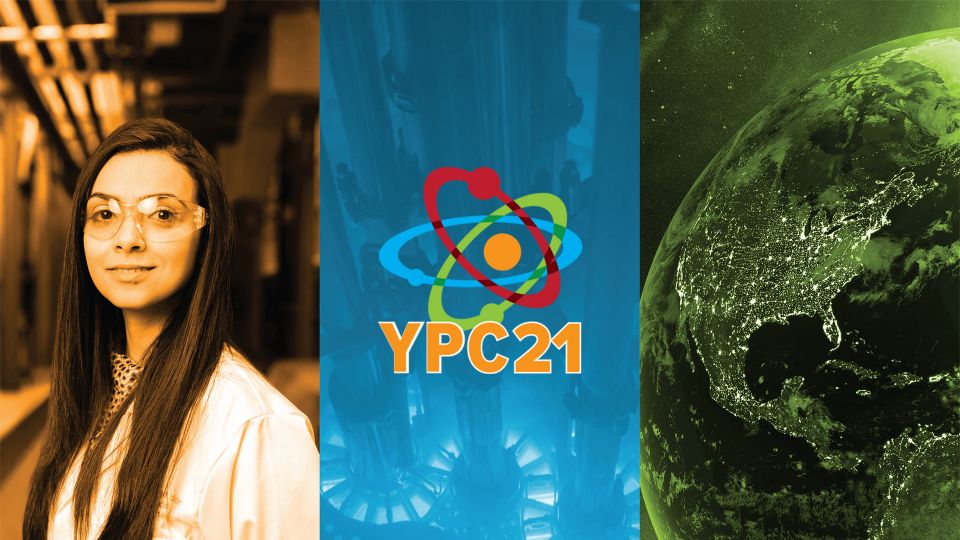 The ANS Virtual Young Professionals Congress 2021 starts today! You won't want to miss this gathering of the next generation of nuclear leaders as they host some of the biggest names in nuclear for an immersive personal and professional development experience.
The cost of attending YPC21 is $30 for students and $50 for professionals. Register now.
Attendees will be able to interact with YPC sponsors in virtual coffee rooms before panel discussions that explore key topics, including fusion, nonproliferation, professional development, nuclear energy's role in meeting zero-carbon commitments, and diversity, equity, and inclusion.
Escape to adventure: A virtual escape room, hosted with North American Young Generation in Nuclear following today's sessions, will allow attendees to join or create a team of "detectives" to socialize and work through clues together. Get ready now for this one-of-a-kind opportunity!
Healthy competition: The top teams in the ongoing Innovation 4 Nuclear–North America Pitch Competition have prepared a 10-minute pitch and a written development plan for presentation during YPC21. The winning team will be selected and announced at the 2021 ANS Winter Meeting and will participate in the international finale at IYNC 2022 in Sochi, Russia.
Register now: "The YPC is one of my favorite ANS events because of the relevant topics discussed and the focus on professional development, which is paramount to furthering your career in the nuclear industry," said YPC21 cochair Kelsey Amundson, of Los Alamos National Laboratory. Amundson is organizing the event with cochair Patrick Snouffer, the 2021 ANS Congressional Fellow.