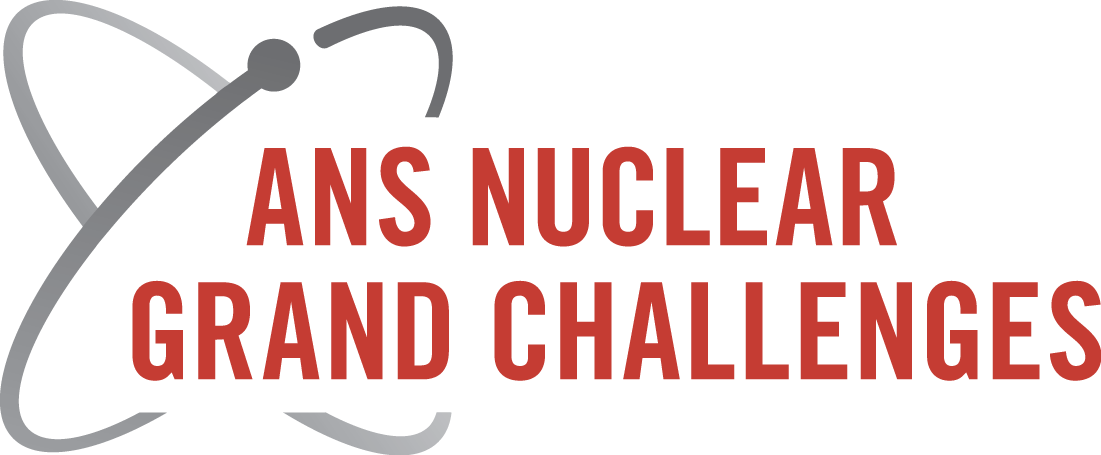 Announced June 12, 2017
Nuclear technology may have come a long way in the past 60-70 years, but new ideas have the possibility of moving at a much faster pace in today's advanced scientific environment.
Those who work in nuclear professions recognize the many benefits that nuclear technologies currently bring to our lives, and are driven to continuously make them better and to take them in new and exciting directions.
That is what the Nuclear Grand Challenges project is about.
American Nuclear Society members were involved in the selection process, because they are the specialists best positioned to know the current landscape and potential for the future of nuclear technologies. The project was launched at the ANS 2016 Winter Meeting with a roundtable brainstorming session with more than 125 nuclear professionals. ANS members, as well as the public, were then invited to submit their ideas.
Nearly 300 proposed challenges were analyzed and vetted by the appropriate ANS Professional Division(s). Each division selected one to three Division Grand Challenges. A selection committee including all ANS division chairs and board of directors members identified nine ANS Nuclear Grand Challenges that were announced at the ANS Annual Meeting on June 12, 2017, in San Francisco, Calif.
The results are the ANS Nuclear Grand Challenges below. These will provide an opportunity for ANS members and other interested parties to drive conversations about the issues needed to be addressed to advance the benefits of nuclear science and technology for future generations.