2016 ANS National Election Results
We are pleased to announce the results of the 2016 ANS national election. All candidates' terms begin June 17, 2016.
Vice President / President-Elect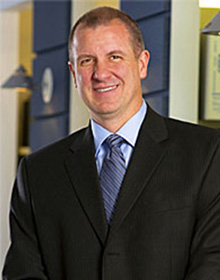 Robert N. Coward is the Principal Officer, MPR Associates, Inc., Alexandria, VA.
U.S. At-Large Directors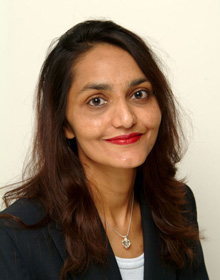 Sue Aggarwal is the President & CEO, New Millennium Nuclear Technologies International, Inc., Lakewood, CO.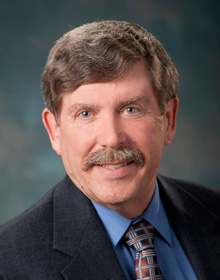 James W. Behrens is retired from the U.S. Navy, The Pentagon, Washington, D.C.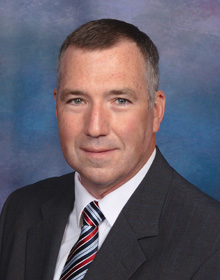 Daniel L. Churchman is the Fleet Engineering Director, Southern Nuclear Company, Birmingham, AL.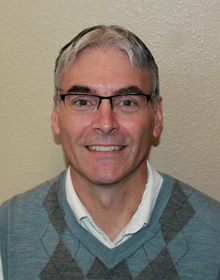 Todd S. Palmer is a Professor in the School of Nuclear Science and Engineering, Oregon State University, Corvallis, OR.
Non-U.S. At-Large Director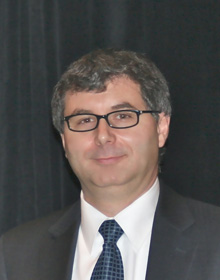 Eleodor M. Nichita is an Associate Professor, Faculty of Energy Systems and Nuclear Science, University of Ontario Institute of Technology, Oshawa, ON, Canada.
Professional Divisions / Technical Group
Accelerator Applications Division

Charles Kelsey - Chair
Erich Schneider - Vice Chair
Reginald Ronningen - Secretary
William Horak - Treasurer
Richard Lanza - Executive Committee
Philip Cole - Executive Committee
Ross Radel - Executive Committee

Aerospace Nuclear Science & Technology Division

William Saylor - Chair
Jeffrey King - Vice Chair
Michael Eades - Treasurer
Rebecca Onuschak - Executive Committee
Paolo Venneri - Executive Committee
Jorge Navarro - Executive Committee

Biology & Medicine Division

Sam Glover - Chair
Robert Gregory Downing - Vice Chair
Bryan Bednarz - Secretary/Treasurer
Matthew Mille - Executive Committee
Stephen LaMont - Executive Committee
Elisabete De Nadai Fernandes - Executive Committee
Georg Steinhauser - Executive Committee
Rui Zhang - Executive Committee

Decommissioning & Environmental Sciences Division

Mark Campagna - Chair
Holly Wohlberg - Vice Chair
Dustin Miller - Secretary
Douglas Davis - Treasurer
Andreas Kronenberg - Executive Committee
Linda Chou - Executive Committee
Timothy Moore - Executive Committee

Education, Training & Workforce Development Division

TBD - Chair
Elizabeth McAndrew-Benavides - 1st Vice Chair
Jane LeClair - 2nd Vice Chair
Andrew Thomas - Secretary
Ryan Boscow - Treasurer
Oum Keltoum Bouhelal - Executive Committee

Fuel Cycle & Waste Management Division

Kathryn Huff - Chair
Andrew Sowder - Vice Chair
Amanda Casella - Executive Committee
Ruth Weiner - Executive Committee
Christina Leggett - Executive Committee
Jinsuo Zhang - Executive Committee
Maryanne Stasko - Executive Committee

Fusion Energy Division

Arnold Lumsdaine - Chair
Keith Rule - Vice Chair
Kelsey Tresemer - Secretary/Treasurer
Lauren Garrison - Executive Committee
Leigh Winfrey - Executive Committee
Nicole Allen - Executive Committee

Human Factors, Instrumentation & Controls Division

Jamie Baalis Coble - Chair
Sacit Cetiner - 1st Vice Chair
Raymond Herb - 2nd Vice Chair
Brent Shumaker - Secretary
Mehdi Tadjalli - Treasurer
Edward (Ted) Quinn - Executive Committee
Richard Wood - Executive Committee
Johanna Oxstrand - Executive Committee
Zachary Welz - Executive Committee (Student)

Isotopes & Radiation Division

Hyoung Lee - Chair
Igor Jovanovic - Vice Chair
Robert Gregory Downing - Treasurer
Steven Biegalski - Executive Committee
Brenden Heidrich - Executive Committee
Bryan Tomlin - Executive Committee
Danyal Turkoglu - Executive Committee
Michael Heibel - Executive Committee

Materials Science & Technology Division

Janelle Wharry - Chair
Yong Yang - Vice Chair
Rita Baranwal - Secretary/Treasurer
Kenneth Geelhood - Executive Committee
Kurt Terrani - Executive Committee
Anne Campbell - Executive Committee
Colby Jensen - Executive Committee
Vincenzo Rondinella - Executive Committee

Mathematics & Computation Division

Patrick Brantley - Chair
Rachel Slaybaugh - Vice Chair
Wei Ji - Secretary
Aaron Watson - Treasurer
Benoit Forget - Executive Committee
Barry Ganapol - Executive Committee
Ryan McClarren - Executive Committee

Nuclear Criticality Safety Division

John Miller - Chair
Deborah Ann Hill - Vice Chair
Catherine Percher - Secretary
Larry Wetzel - Treasurer
Brandon O'Donnell - Executive Committee
Brittany Williamson - Executive Committee
Andrew Wysong - Executive Committee

Nuclear Installations Safety Division

Martin Sattison - Chair
Virginia Cleary-Ivanoff - Vice Chair
Kevin Carroll - Secretary/Treasurer
John Bickel - Executive Committee
Kevin O'Kula - Executive Committee
Mohammad Modarres - Executive Committee
Zhegang Ma - Executive Committee

Nuclear Nonproliferation Policy Division

Ross (Chris) Robinson - Chair
Shaheen Dewji - Vice Chair
Steve Skutnik - Secretary
Alicia Swift - Treasurer
Lenka Kollar - Executive Committee
Morris Hassler - Executive Committee
Sarah Sarnoski - Executive Committee
Kimberly Burns - Executive Committee
Robert Hayes - Executive Committee
Luc Van Den Durpel - Executive Committee

Operations & Power Division

William (Art) Wharton - Chair
Vince Gilbert - 1st Vice Chair
Gale Hauck - 2nd Vice Chair
Jitesh Kuntawala - Treasurer
Shann Coleman - Secretary
Melanie Cross - Executive Committee
William Grant - Executive Committee
Rosemary Yeremian - Executive Committee (Non-U.S.)

Radiation Protection & Shielding Division

Joel Risner - Chair
Thomas Miller - Vice Chair
Irina Popova - Secretary
David Dixon - Executive Committee
Dominic Napolitano - Executive Committee
Ana Cristina Fidalgo Palma Fernandes - Executive Committee (non-U.S.)

Reactor Physics Division

Fausto Franceschini - Chair
Arzu Alpan - Vice Chair
Florent Heidet - Secretary
Todd Palmer - Treasurer
Andrew Worrall - Executive Committee
Gilles Youinou - Executive Committee
Luiz Leal - Executive Committee
Juan-Luis Francois - Executive Committee (non-U.S.)

Robotics & Remote Systems Division

Mitch Pryor - Chair
Leonel Lagos - Vice Chair
Brian O'Neil - Secretary
Steven Shaw - Treasurer
Ji Sup Yoon - Executive Committee
Kimberly Monti - Executive Committee
Stephen Canfield - Executive Committee
Shikha Prasad - Executive Committee

Thermal Hydraulics Division

Seungjin Kim - Chair
Kurshad Muftuoglu - Vice Chair
W. David Pointer - Secretary
Chul-Hwa Song - Treasurer
Elia Merzari - Executive Committee
Yassin Hassan - Executive Committee
Lane Carasik - Executive Committee
Bao-Wen Yang - Executive Committee
Fatih Aydogan - Executive Committee

Young Members Group

Brett Rampal - Chair
Piyush Sabharwall - Vice Chair
Nicholas Thompson - Secretary
Harsh Desai - Treasurer
Catherine Perego - Executive Committee
Florent Heidet - Executive Committee
Last modified June 15, 2016, 4:19pm CDT