2015 ANS National Election Results
We are pleased to announce the results of the 2015 ANS national election. All candidates' terms begin June 11, 2015.
Vice President / President-Elect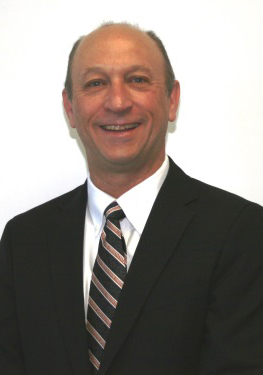 Andrew C. Klein is a Professor, Nuclear Engineering & Radiation Health Physics, Oregon State, University, Corvallis, OR.
Treasurer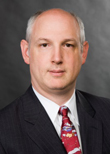 Steven A. Arndt is Senior Technical Advisor at the U.S. Nuclear Regulatory Commission.
US At-Large Directors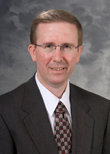 Todd R. Allen is the Deputy Laboratory Director, Science & Technology, Idaho National Laboratory.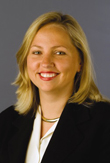 Carol Berrigan is the Senior Director Supplier Policy and Programs, Nuclear Energy Institute.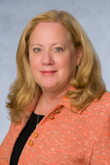 Dorothy R. Davidson AREVA Federal Services Sr. Vice President, Used Fuel and Waste Management Business Line.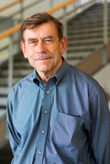 William R. Martin is a Professor in the Department of Nuclear Engineering and Radiological Sciences, University of Michigan, Ann Arbor, MI.
Non-US At-Large Director

Kune Y. Suh is a Professor at Seoul National University, Seoul, ROK.
2015 Student Director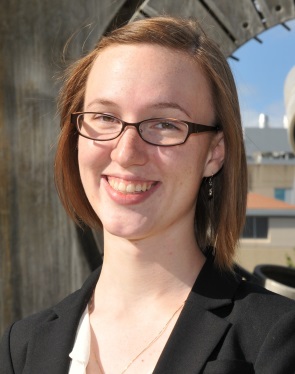 Kalin R. Kiesling Graduate Research Assistant University of Wisconsin-Madison, Madison, WI.
Professional Divisions / Technical Group
Accelerator Applications Division

James F. Stubbins - Chair
Charles T. Kelsey, IV - Vice Chair
Erich A. Schneider - Secretary
Reginald M. Ronningen - Treasurer
Gary P. Barbin - Executive Committee
Alexander Barzilov - Executive Committee
Yousry Gohar - Executive Committee

Aerospace Nuclear Science & Technology Division

John Darrell Bess - Chair
Laura K. Sudderth - Secretary
Jeffrey C. King - Treasurer
Maxwell Briggs - Executive Committee
Michael J. Eades - Executive Committee
Robert C. O.Brien - Executive Committee
Vishal K. Patel - Executive Committee

Biology & Medicine Division

Bryan P. Bednarz - Chair
Samuel E. Glover - Vice Chair
Steven R.F. Biegalski - Executive Committee
Robert F. Penn - Executive Committee

Decommissioning & Environmental Sciences Division

Jay Peters - Chair
Mark S. Campagna - Vice Chair
Holly P. Wohlberg - Secretary
Dustin G. Miller - Treasurer
James H. Clarke - Executive Committee
David W. Hillyer - Executive Committee
Leah L. Parks - Executive Committee
Gerard P. van Noordennen - Executive Committee

Education, Training & Workforce Development Division

Marsha J. Bala . Chair
Helly F. Diaz Marcano - 1st Vice Chair
Elizabeth L. McAndrew-Benavides - 2nd Vice Chair
Jane A. LeClair - Secretary
Andrew E. Thomas - Treasurer
Ryan Boscow - Executive Committee
Richard Philippe Coe - Executive Committee
D. Shannon Sentell, Jr. - Executive Committee
Nicholas W. Thompson - Executive Committee

Fuel Cycle & Waste Management Division

Jeffery R. Brault - Chair
Kathryn D. Huff - Vice Chair
Jean Francois (Jef) Lucchini - Secretary/Treasurer
Sven O. Bader - Executive Committee
Jared A. Johnson - Executive Committee
Steven L. Krahn - Executive Committee
Patricia D. Paviet - Executive Committee

Fusion Energy Division

Ahmad M. Ibrahim - Executive Committee
Takeo Muroga - Executive Committee
Keith R. Rule - Executive Committee

Human Factors, Instrumentation & Controls Division

Sean M. Smith - Chair
Jamie Baalis Coble - 1st Vice Chair
Sacit M. Cetiner - 2nd Vice Chair
Brent D. Shumaker - Secretary
Mehdi Tadjalli -Treasurer
Vivek Agarwal - Executive Committee
Gordon A. Clefton - Executive Committee
M. Steve Coppock - Executive Committee
Julia Ann Forbes - Executive Committee
Matthew J. Humberstone - Executive Committee

Isotopes & Radiation Division

Lei Cao - Chair
Hyoung Koo (Hank) Lee - Vice Chair
Kimberly A. Burns - Secretary
Samuel E. Glover - Executive Committee
Igor Jovanovic - Executive Committee
Stephen P. LaMont - Executive Committee
Donna J. O.Kelly - Executive Committee
Jung H. Rim - Executive Committee
Kenan Unlu - Executive Committee

Materials Science & Technology Division

Micah J. Hackett - Chair
Janelle P. Wharry - Vice Chair
Yong Yang - Secretary/Treasurer
Todd Allen - Executive Committee
Rita Baranwal - Executive Committee
Travis W. Knight - Executive Committee
Arthur T. Motta - Executive Committee
Cynthia A. Papesch - Executive Committee
Julie D. Tucker - Executive Committee

Mathematics & Computation Division

Tunc Aldemir - Chair
Patrick S. Brantley - Vice Chair
Erin D. Fichtl - Executive Committee
Brian C. Kiedrowski - Executive Committee
Tara M. Pandya - Executive Committee

Nuclear Criticality Safety Division

Sedat Goluoglu - Chair
John A. Miller - Vice Chair
Chad L. Pope - Secretary
Larry L. Wetzel - Treasurer
Tracey L. Henson - Executive Committee
Margaret A. Marshall - Executive Committee
Jason Jonathan McCall - Executive Committee

Nuclear Installations Safety Division

Susan Y. Pickering - Chair
Martin B. Sattison - Vice Chair
Steven P. Kraft - Executive Committee
Andrea Maioli - Executive Committee
Jeffrey T. Mitman - Executive Committee
Robert W. Youngblood - Executive Committee

Nuclear Nonproliferation Policy Division

C. E. (Gene) Carpenter - Chair
R. Chris Robinson - Vice Chair
Shaheen A. Dewji - Secretary
Alicia L. Swift - Treasurer
James W. Behrens - Executive Committee
John N. Dewes - Executive Committee
Alexis C. Kaplan - Executive Committee
Steven Eugene Skutnik - Executive Committee

Operations & Power Division

Thomas A. Remick - Chair
W. A. .Art. Wharton, III - 1st Vice Chair
James Vincent (Vince) Gilbert - 2nd Vice Chair
Myron M. Kaczmarsky - Secretary
Juliann Edwards - Treasurer
Scott W. Ackerman - Executive Committee
Chad J. Boyer - Executive Committee
Luis M. Sanchez - Executive Committee
Brycen L. Wendt - Executive Committee-Student

Radiation Protection & Shielding Division

Michele Sutton Ferenci - Chair
Joel M. Risner - Vice Chair
Thomas M. Miller - Secretary
Shaheen A. Dewji - Treasurer
Hatice Akkurt - Executive Committee
Irina I. Popova - Executive Committee
Rachel N. Slaybaugh - Executive Committee
Ana Cristina Fidalgo Palma Fernandes - Executive Committee-Non-US
Kristofer J.E. Zieb - Executive Committee-Student

Reactor Physics Division

Pavel V. Tsvetkov - Chair
Fausto Franceschini - Vice Chair
Arzu Alpan - Treasurer
Todd S. Palmer - Secretary
Massimiliano Fratoni - Executive Committee
Tomasz Kozlowski - Executive Committee
**NOTE: There is a tie between the two Non-US Executive Committee candidates, Yonghee Kim and Stefano Monti. The Division's current Executive Committee will resolve the tie via vote and notify Headquarters once the candidate has been elected.

Robotics & Remote Systems Division

William C. Eason - Chair
Mitch Pryor - Vice Chair
Richard L. Minichan - Secretary
Leonel E. Lagos - Treasurer
Brian E. O.Neil - Executive Committee
Young Soo Park - Executive Committee
Luke T. Reid - Executive Committee

Thermal Hydraulics Division

DuWayne L. Schubring - Chair
Seungjin Kim - Vice Chair
Kurshad Muftuoglu - Secretary
W. David Pointer - Treasurer
Philippe M. Bardet - Executive Committee
Xu Cheng - Executive Committee
Jeffrey W. Lane - Executive Committee
Chul-Hwa Song - Executive Committee

Young Members Group

Ben Holtzman . Chair
Brett D. Rampal - Vice Chair
Nicholas W. Thompson - Secretary
Nicolas E. Stauff - Treasurer
Chelsea T. Collins - Executive Committee
Alyse M. Scurlock - Executive Committee
Last updated June 12, 2015, 11:25am CDT