2014 ANS National Election Results
We are pleased to announce the results of the 2014 ANS national election. All candidates' terms begin June 19, 2014.
Vice President / President-Elect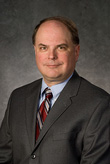 Mr. Eugene S. Grecheck is a Consultant; recently retired as Vice President of Nuclear Engineering & Development at Dominion Nuclear.
US At-Large Directors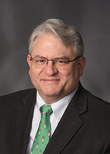 Mr. Paul T. Dickman is Senior Policy Fellow with the Argonne National Laboratory, Washington DC Office.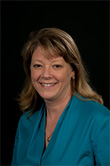 Mrs. Katherin L. Goluoglu is Lecturer with the University of Florida located in Gainesville.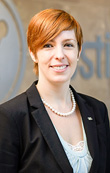 Ms. Gale Hauck is a Nuclear Engineer with Westinghouse located in Pittsburgh, Pennsylvania.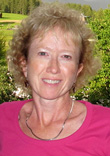 Ms. Sandra M. Sloan is Manager of Design Integration & Licensing at B&W mPower located in Lynchburg, Virginia.
Non-US At-Large Director — Europe/Africa Region

Dr. Sandra Dulla is Assistant Professor at Politecnico di Torino located in Torino, Italy.
Professional Divisions
Accelerator Applications Division

Phillip L. Cole - Chair
James F. Stubbins - Vice Chair
Charles T. Kelsey, IV - Secretary
Erich A. Schneider - Treasurer
Andrei Afanasev - Executive Committee
Blair P. Bromley - Executive Committee
Peter Hosemann - Executive Committee

Aerospace Nuclear Science & Technology Division

John Darrell Bess - Chair
William W. Saylor - Vice Chair
Michael G. Houts - Executive Committee
Christopher G. Morrison - Executive Committee

Biology & Medicine Division

Stephen P. LaMont - Chair
Bryan P. Bednarz - Vice Chair
Dimitri Tamalis - Secretary/Treasurer
Sam Glover - Executive Committee
Dagistan Sahin - Executive Committee

Decommissioning & Environmental Sciences Division

Eduardo B. Farfan - Chair
Jay Peters - Vice Chair
Mark S. Campagna - Secretary
Holly P. Wohlberg - Treasurer
James S. Bollinger - Executive Committee
Carl A. Mazzola - Executive Committee
Richard St. Onge - Executive Committee

Education, Training & Workforce Development Division

Lisa M. Marshall - Chair
Marsha J. Bala - 1st Vice Chair
Adrian E. Mendez-Torres - 2nd Vice Chair
Elizabeth L. McAndrew-Benavides - Treasurer
Blair P. Bromley - Executive Committee
Jane A. LeClair - Executive Committee
Anthony Michael Scopatz - Executive Committee
Steven L. Ward - Executive Committee

Fuel Cycle & Waste Management Division

Jack D. Law - Chair
Jeffrey R. Brault - Vice Chair
Heather J. MacLean Chichester - Executive Committee
Steve Eugene Skutnik - Executive Committee
Andrew G. Sowder - Executive Committee
Terry A. Todd - Executive Committee
Man-Sung Yim - Executive Committee - Non-US

Fusion Energy Division

Susana Reyes - Chair
Arnold Lumsdaine - Vice Chair
Paul W. Humrickhouse - Secretary/Treasurer
Blair P. Bromley - Executive Committee
Craig M.V. Taylor - Executive Committee
Neill P. Taylor - Executive Committee

Human Factors, Instrumentation & Controls Division

John M. Mahoney - Chair
Sean M. Smith - 1st Vice Chair
Jamie Baalis Coble - 2nd Vice Chair
Sacit M. Cetiner - Secretary
Terry W. Jackson - Treasurer
Leroy A. Hardin, Jr. - Executive Committee
Raymond L. Herb - Executive Committee
J. Wesley Hines - Executive Committee
Kathryn A. McCarthy - Executive Committee
John O'Hara - Executive Committee

Isotopes & Radiation Division

Steven R. Biegalski - Chair
Lei "Raymond" Cao - Vice Chair
Robert Gregory Downing - Treasurer
James M. Bowen - Executive Committee
Lin-wen Hu - Executive Committee
Xin Liu - Executive Committee

Materials Science & Technology Division

Heng Ban - Chair
Micah J. Hackett - Vice Chair
Julie D. Tucker - Secretary/ Treasurer
Peter Hosemann - Executive Committee
Heather J. MacLean Chichester - Executive Committee
Kathryn "Kallie" E. Metzger - Executive Committee
Gokul Vasudevamurthy - Executive Committee
Janelle P. Wharry - Executive Committee

Mathematics & Computation Division

Forrest B. Brown - Chair
Tunc Aldemir - Vice Chair
Daniel F. Gill - Secretary
Brian N. Aviles - Treasurer
Steven P. Hamilton - Executive Committee
Wei Ji - Executive Committee
Richard C. Martineau - Executive Committee
Jean C. Ragusa - Executive Committee

Nuclear Criticality Safety Division

Jerry E. Hicks - Chair
Sedat Goluoglu - Vice Chair
Chad L. Pope - Secretary
John A. Miller - Treasurer
Katherin L. Goluoglu - Executive Committee
Andrew W. Prichard - Executive Committee
Kevin H. Reynolds - Executive Committee

Nuclear Installations Safety Division

Ronald A. Knief - Chair
Susan Y. Pickering - Vice Chair
Robert P. Martin - Secretary/Treasurer
Anthony J. Baratta - Executive Committee
Phillip G. Ellison - Executive Committee
Charles R. Martin - Executive Committee
Richard C. Swinburn - Executive Committee

Operations & Power Division

Richard E. Cole - Chair
Thomas A. Remick - 1st Vice Chair
W. A. "Art" Wharton, III - 2nd Vice Chair
James V. Gilbert - Secretary
Myron M. Kaczmarsky - Treasurer
Ralph A. Butler - Executive Committee
Richard F. Carpenter, Jr. - Executive Committee
Richard E. Gadbois - Executive Committee
Kelly A. Jordan - Executive Committee

Radiation Protection & Shielding Division

Glenn E. Sjoden - Chair
Michele Sutton Ferenci - Vice Chair
Steven J. Nathan - Secretary
Jason T. Harris - Executive Committee
Lawrence H. Heilbronn - Executive Committee
Thomas M. Miller - Executive Committee
Arkady Serikov - Executive Committee - Non-US
Margaret K. Sudderth - Executive Committee - Student

Reactor Physics Division

Ronald J. Ellis - Chair
Pavel V. Tsvetkov - Vice Chair
Arzu Alpan - Secretary
Fausto Franceschini - Treasurer
Anna Erickson - Executive Committee
Gianluca Longoni - Executive Committee
Russell E. Stachowski - Executive Committee
Guy Marleau - Executive Committee - Non-US

Robotics & Remote Systems Division

Mark W. Noakes - Chair
William C. Eason - Vice Chair
Mitch Pryor - Secretary
Richard L. Minichan - Treasurer
Daren L. Cato - Executive Committee
William R. Hamel - Executive Committee
Steven W. Shaw - Executive Committee
Jessica D. Shewmaker - Executive Committee - Student

Thermal Hydraulics Division

Si Young Lee - Chair
DuWayne L. Schubring - Vice Chair
Seungjin Kim - Secretary
Kurshad Muftuoglu - Treasurer
Fan-Bill Cheung - Executive Committee
Paolo Ferroni - Executive Committee
Donna Post Guillen - Executive Committee
Jong H. Kim - Executive Committee
Wade R. Marcum - Executive Committee

Young Members Group

Elia Merzari - Chair
Ben Holtzman - Vice Chair
Kathryn D. Huff - Secretary
Peter J. Shaw - Treasurer
Piyush Sabharwall - Executive Committee
Rachel N. Slaybaugh - Executive Committee
Nicolas E. Stauff - Executive Committee
W. A. "Art" Wharton, III - Executive Committee
Laszlo Zsidai - Executive Committee

Nuclear Nonproliferation Technical Group

Morris E. Hassler - Chair
C. E. (Gene) Carpenter, Jr. - Vice Chair
Lenka Kollar - Secretary
Shaheen A. Dewji - Treasurer
Rian M. Bahran - Executive Committee
Stephen V. Mldadineo - Executive Committee
Ross Christopher Robinson - Executive Committee
Mateusz Monterial - Executive Committee - Student
Last updated May 16, 2014, 8:56am CDT