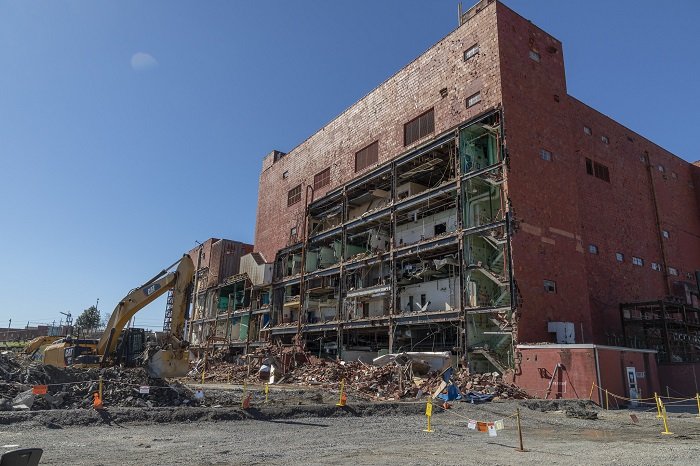 Workers with the Department of Energy's Office of Environmental Management (EM) recently began demolishing the last facility standing in the former Biology Complex at the Y-12 National Security Complex at the Oak Ridge Reservation in Tennessee.
As announced by EM on March 23, removal of the massive six-story, 255,000-square-foot Building 9207 creates a new chapter of transformation and modernization for Y-12. Completion of the Biology Complex demolition is one of EM's 2021 priorities.
According to EM, the facilities in the Biology Complex presented significant structural risks due to their deterioration, and their condition landed them on DOE's list of high-risk excess contaminated facilities.