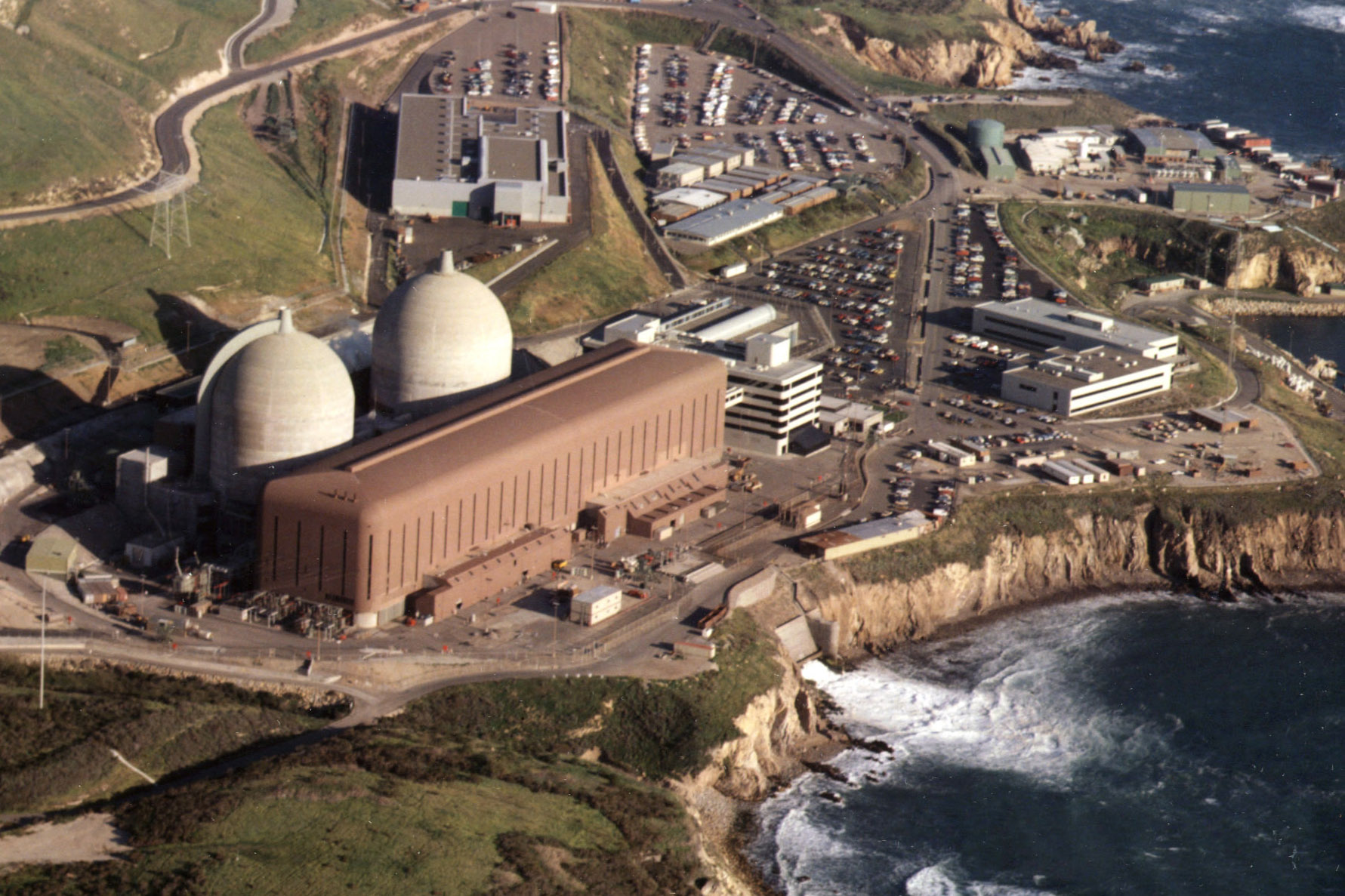 With California's electricity rates the highest in the continental United States, and with rolling blackouts last summer and more blackouts likely this year, now is not the time to shut down the emission-free, reliable energy source that is the Diablo Canyon nuclear power plant, according to Gene Nelson, the legal assistant for Californians for Green Nuclear Power.
The two-unit Diablo Canyon nuclear power plant is scheduled to be shut down in 2025.
Dueling viewpoints: In his August 22 op-ed in the San Luis Obispo Tribune titled "Is California on track to meet clean energy goals without Diablo Canyon? It's doubtful," Nelson rebuts a July 26 editorial titled "Ready or not, Diablo Canyon is closing—and California will just have to adjust," authored by the Tribune's editorial board. The editorial board's piece says, in part, that the California Public Utilities Commission (CPUC) has "finally ordered utilities to acquire 11,500 megawatts of additional clean energy between 2023 and 2026—more than enough to replace the 2,256 megawatts generated by Diablo Canyon. Companies that fail to comply with the order will face hefty fines."
More coal? Nelson questions, however, how the CPUC's ambitious goal will be possible, given the short time frame. "Clearly, there must be an out-of-state electricity supplier," he says, noting that a CPUC document references "unspecified imports" as a source for electric power, which Nelson claims is "a California legal euphemism mostly applied to out-of-state coal-fired generation."
Nelson adds that a likely candidate to provide imports to California is PacifiCorp, a subsidiary of Berkshire Hathaway Energy, which owns several coal and natural gas plants in the West and is constructing an electric power transmission project that will link several states. (There already is a transmission line in southern Nevada that links to a Southern California Edison substation, providing access to the California grid.)
State law: Despite a 2006 California law (S.B. 1368) that sets an emissions standard for power provided to California, PacifiCorp has obtained an exemption due to its "small footprint" in California, according to Nelson. PacifiCorp operates 5,234 megawatts of coal-fired power and 3,013 megawatts of natural gas power, he notes.
"Californians for Green Nuclear Power wants [San Luis Obispo] County to follow California environmental laws when they review possible plant closure," Nelson concludes. "We believe Californians can't afford to lose this fight."