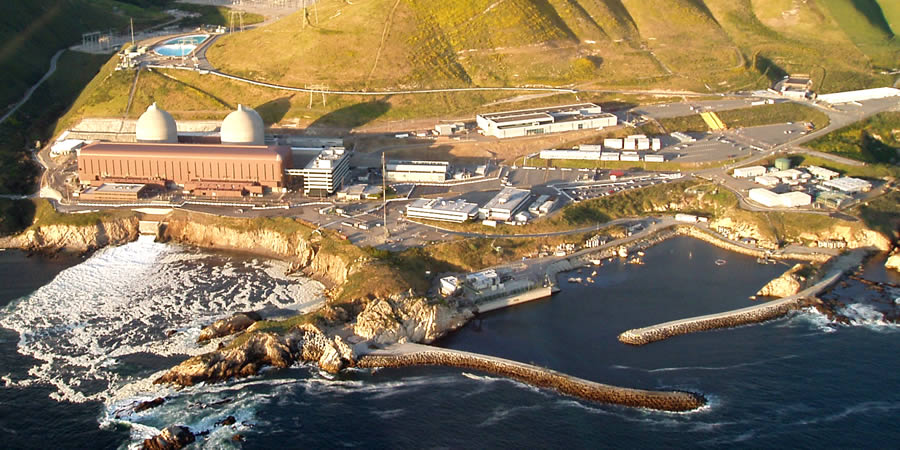 Pacific Gas and Electric earlier this week filed a license renewal application with the Nuclear Regulatory Commission to extend the lifetime of California's Diablo Canyon Nuclear Power Plant by up to 20 years. Diablo Canyon generates 8 percent of the state's clean electricity, providing carbon-free electricity to 3 million people.
PG&E filed its application on November 7, just over a month before the December 31 deadline, which was set after the NRC granted the utility a "timely renewal" exemption last March. That exemption allowed Diablo Canyon to keep operating while it prepared new renewal applications. The NRC will determine whether the application meets its standards for review before beginning a multiyear review process that will include opportunities for public feedback.
"PG&E is committed to answering the state's call to ensure the continued operation of the facility and safely deliver affordable, reliable, and clean energy for California," said PG&E chief executive officer Patti Poppe in the company's announcement of the filing. "Diablo Canyon is a treasure and tremendous resource for the state, as well as one of the safest operated nuclear power plants in the nation. We are pleased policymakers see the value of DCPP. It would be a great honor to continue serving California for as long as the state supports the operation of the facility," Poppe added.
In compliance with federal regulations, PG&E's license renewal application includes general, environmental, and technical information about Diablo Canyon. Per NRC regulations, the facility will continue to operate during the review process.
California Gov. Gavin Newsom in September 2022 signed into law S.B. 846, a measure providing the option to extend the operational life of Diablo Canyon—California's only operating nuclear facility—for five years beyond its scheduled 2025 closure date. The decision came amid calls to firm up California's electricity supply and maintain its portfolio of zero-emission power plants to meet statewide clean energy goals.
The effort to extend operations at the plant was backed by federal support—PG&E received a state-authorized loan of up to $1.4 billion from the Department of Water Resources (DWR) toward the effort and was also conditionally awarded $1.1 billion from the Department of Energy though the Civil Nuclear Credit Program, with final terms subject to negotiations by the DOE.