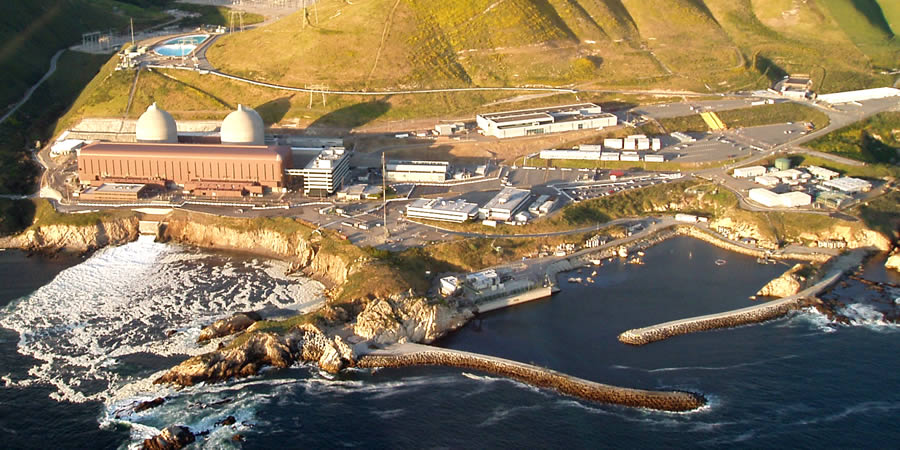 The U.S. Nuclear Regulatory Commission announced January 24 that it will not resume its review of Pacific Gas & Electric's withdrawn Diablo Canyon license renewal application. This decision is a new setback in the long-running effort to extend the life of the plant.
Some history: PG&E withdrew its license renewal application for Diablo Canyon in March 2018 after determining that California would not need the power provided by the plant to meet its energy demands. Then, in September 2022, California lawmakers passed legislation to extend the life of Diablo Canyon from 2025 until 2030 to improve statewide energy system reliability.
Last November, PG&E filed a letter with the NRC requesting that the agency resume reviewing its license renewal application to keep the plant running until 2030. However, because the application was withdrawn almost five years ago, it is not up to date.
NRC decision: "After careful consideration, we've decided to not resume reviewing PG&E's withdrawn Diablo Canyon license renewal application. We're considering the company's request to apply 'timely renewal' protections to a new application," the agency announced on Twitter.
"Timely renewal" refers to an alternative request proposed by PG&E for exemption from a rule requiring a licensee to file a license renewal application "at least five years before the expiration of the existing license." This would protect the existing license from expiring until a decision is made on the new application. On this request, the NRC expects to reach a decision in March.
The NRC explained its decision on the resumption request in a letter to Paula Gerfen, PG&E's senior vice president of generation and chief nuclear officer. The agency determined that the request did not conform to regulations, stating that the utility had not provided the necessary information that would have been required in annual updates had the application remained under review.
The request goes against the agency's "Principles of Good Regulation," according to the NRC: "It would not be effective or efficient for the NRC to start the review" without PG&E submitting updated information on the plant's condition. The utility has stated it would do so by the end of 2023.
There was no compelling precedent to resume review of the withdrawn application, the NRC says. It determined that there was no support for voluntary withdrawal and termination of a license in any previous cases.
Public hearing: A California Public Utilities Commission public participation hearing on the triennial decommissioning costs of Diablo Canyon is being held, both virtually and in person. The virtual January 26 hearing begins at 6 p.m. (PST) and can be joined at adminmonitor.com/ca/cpuc. The January 31 hearing will be an in-person meeting, held at 6:00 p.m. (PST) in San Luis Obispo County Chambers in San Luis Obispo, Calif.