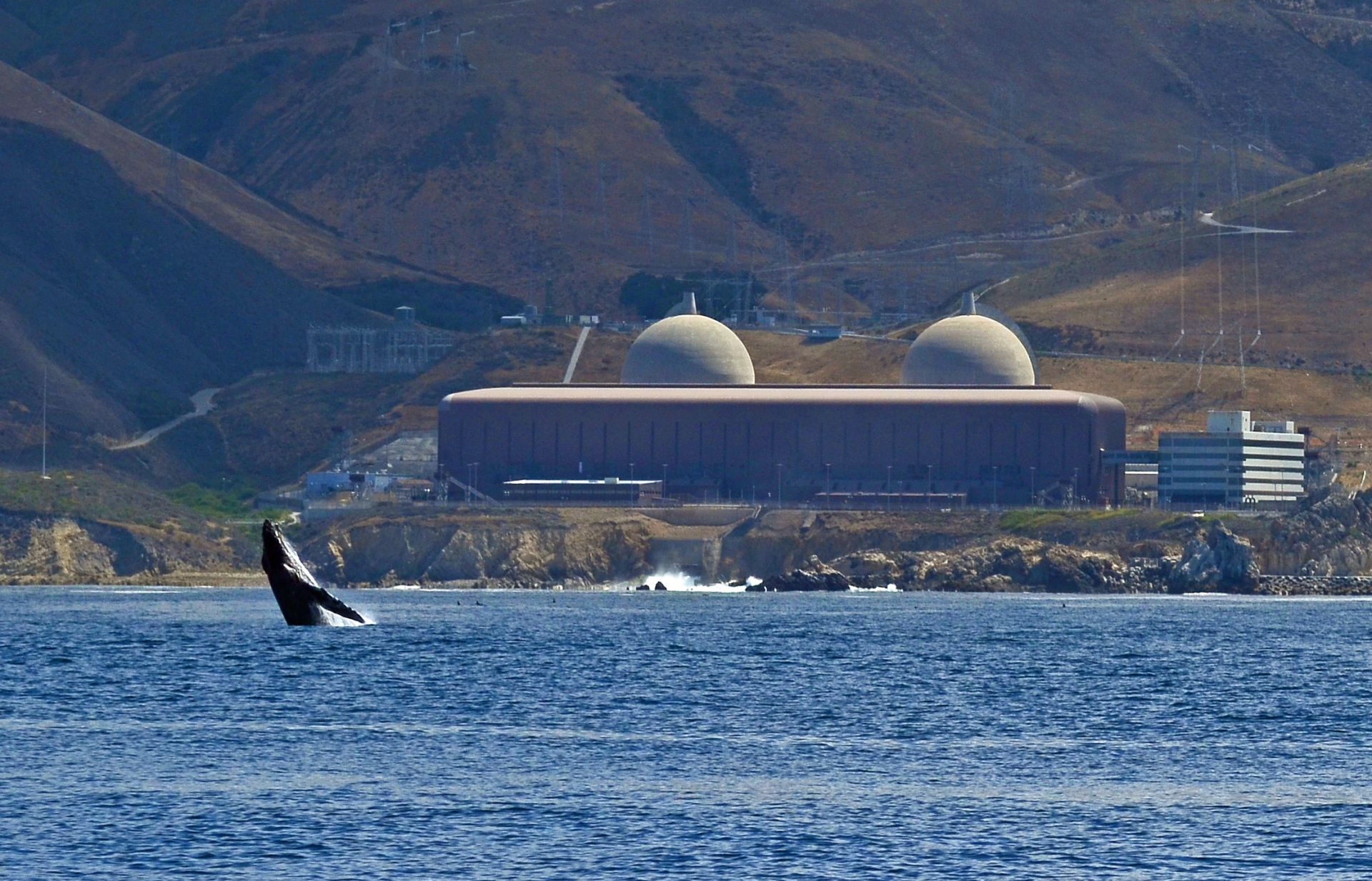 A bill to extend operations at California's Diablo Canyon nuclear plant beyond 2025 debuted last evening in the California legislature. Lawmakers have until Wednesday—the end of the current legislative session—to vote on the measure.
Coauthored by State Sen. Bill Dodd (D., Napa) and Assemblymember Jordan Cunningham (R., San Luis Obispo), Senate Bill 846 includes a $1.4 billion forgivable loan to Pacific Gas and Electric (PG&E), the plant's owner and operator, matching the amount in the August 12 proposal from Calif. Gov. Gavin Newsom. Instead of Newsom's proposed option for a 10-year life extension for the facility, however, SB 846 would keep the plant running for an additional five years only.
From the bill: "Preserving the option of continued operations of the Diablo Canyon power plant for an additional five years beyond 2025 may be necessary to improve statewide energy system reliability and to reduce the emissions of greenhouse gases while additional renewable energy and zero-carbon resources come on line, until those new renewable energy and zero-carbon resources are adequate to meet demand," SB 846 states. "Accordingly, it is the policy of the legislature that seeking to extend the Diablo Canyon power plant's operations for a renewed license term is prudent, cost effective, and in the best interests of all California electricity customers. The legislature anticipates that this stopgap measure will not be needed for more than five years beyond the current expiration dates."
SB 846 also says that should the expected benefits of Diablo Canyon life extension "fail to materialize or costs to operate the plant increase significantly as determined by the [California] Public Utilities Commission, the state will plan for an earlier decommissioning date that also safeguards electrical reliability in the state."
Further, the bill allows the commission to set new retirement dates or reimpose current shutdown dates of 2024 and 2025 for a number of reasons. For instance, according to SB 846, "If the commission determines that new renewable energy and zero-carbon resources that are adequate to substitute for the Diablo Canyon power plant and that meet the state's planning standards for energy reliability have already been constructed and interconnected by the time of its decision, the commission may issue an order that reestablishes the current expiration dates as the retirement date."
From ANS: The American Nuclear Society this morning issued a letter to the California legislature on SB 846, urging its passage. "Diablo Canyon's 2,240 megawatts of baseload power constitutes approximately 17 percent of California's greenhouse-gas-free electricity supply and nearly 9 percent of California's total electricity supply," wrote ANS President Steven Arndt and Executive Director/CEO Craig Piercy. "Diablo Canyon remains an important source of safe, reliable, and dispatchable zero-emissions electricity. . . . The state cannot afford to limit its decarbonization strategy to solar, wind, geothermal, and battery technologies. Intermittent sources alone cannot do the job. A clean, affordable, and reliable grid requires a strong backbone of always-on and available baseload generation like Diablo Canyon."
Background: Located near Avila Beach, Calif., Diablo Canyon houses two four-loop Westinghouse pressurized water reactors. Unit 1, a 1,138-MWe PWR, began commercial operation in May 1985, while the 1,151-MWe Unit 2 started providing power in March of the following year.
In June 2016, PG&E announced that it had reached an agreement with organized labor and environmental organizations to increase its investment in energy efficiency and storage, as well as renewables, and to close Diablo Canyon upon the expiration of the reactors' operating licenses—November 2024 for Unit 1 and August 2025 for Unit 2. PG&E's application to close the plant was approved by the California Public Utilities Commission in January 2018, and in March of that year, the utility notified the Nuclear Regulatory Commission that it was withdrawing its 2009 application for license extension.