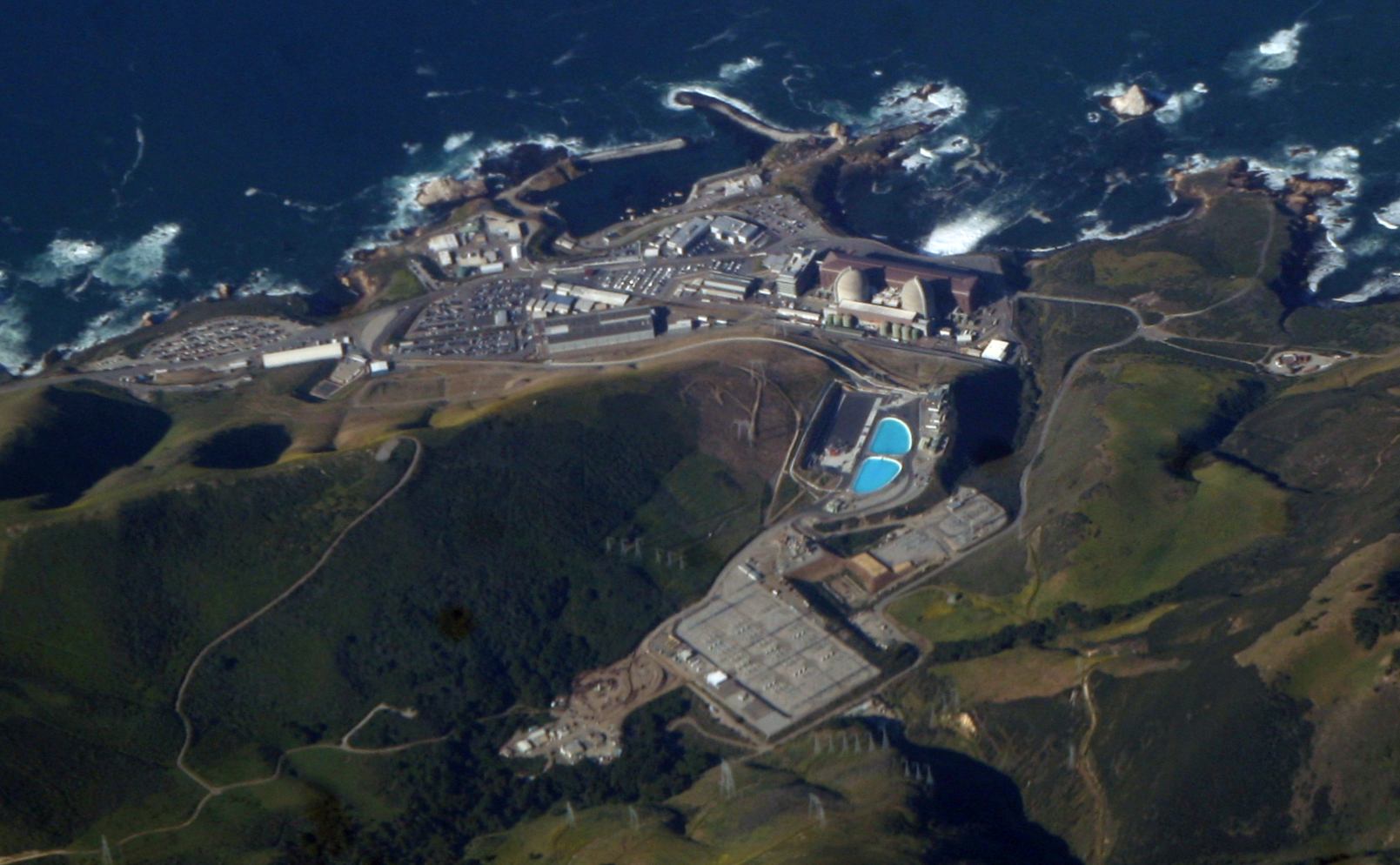 Bowing at last to the unflagging efforts of nuclear advocates over the past few years—as well as to more recent pressure from a former nuclear opponent, Gov. Gavin Newsom—the California legislature late last night approved S.B. 846, a measure that provides the option of extending operations at the Diablo Canyon nuclear power plant for five years beyond its scheduled 2025 closure date.
Pacific Gas and Electric, Diablo Canyon's owner and operator, had agreed in June 2016 to an early shuttering of the facility, following discussions with organized labor and environmental organizations. PG&E's application to close the plant was approved by the California Public Utilities Commission in January 2018.
The bill passed easily through both legislative chambers: 67–3 in the General Assembly and 31–1 in the Senate.
"Victory! California legislature has just voted overwhelmingly to save Diablo Canyon nuclear plant!" declared Michael Shellenberger, one of the more prominent of the aforementioned advocates, in a tweet. "This is a victory of pro-civilization values, including love of humanity and reason, over the forces of pro-scarcity nihilism."
Coauthored by State Sen. Bill Dodd (D., Napa) and Assemblymember Jordan Cunningham (R., San Luis Obispo), the legislation includes a $1.4 billion forgivable loan to PG&E. The loan is contingent, however, on the plant being eligible for the Department of Energy's $6 billion Civil Nuclear Credit program.
"This bill is necessary," said Dodd in today's Los Angeles Times piece on the bill's passage. "Blackouts are a real threat and pose economic, health, and safety risks, especially for the most vulnerable Californians." (The vote on S.B. 846 was held just hours after Newsom in a press conference warned of a grid-imperiling, triple-digit heatwave in California through Labor Day.)
From the bill: "Preserving the option of continued operations of the Diablo Canyon power plant for an additional five years beyond 2025 may be necessary to improve statewide energy system reliability and to reduce the emissions of greenhouse gases while additional renewable energy and zero-carbon resources come on line, until those new renewable energy and zero-carbon resources are adequate to meet demand," S.B. 846 states. "Accordingly, it is the policy of the legislature that seeking to extend the Diablo Canyon power plant's operations for a renewed license term is prudent, cost effective, and in the best interests of all California electricity customers."
S.B. 846 also says that should the expected benefits of Diablo Canyon life extension "fail to materialize or costs to operate the plant increase significantly as determined by the [California] Public Utilities Commission, the state will plan for an earlier decommissioning date that also safeguards electrical reliability in the state."
Further, the measure allows the commission to set new retirement dates or reimpose current shutdown dates of 2024 and 2025 for a number of reasons. For instance, according to SB 846, "If the commission determines that new renewable energy and zero-carbon resources that are adequate to substitute for the Diablo Canyon power plant and that meet the state's planning standards for energy reliability have already been constructed and interconnected by the time of its decision, the commission may issue an order that reestablishes the current expiration dates as the retirement date."
From ANS: Following the vote's passage, ANS President Steven Arndt and Executive Director/CEO Craig Piercy applauded the legislature's action. "Amid a scorching heatwave that is threatening blackouts, California's lawmakers made the right choice in preserving California's largest and most reliable clean energy source, Diablo Canyon nuclear power plant," they stated in a press release. "Keeping Diablo Canyon on line beyond 2025 will safeguard California's clean energy transition by shoring up California's power grid with an always-on and affordable source of dispatchable, clean baseload electricity, generated by nuclear energy.
"We thank Gov. Gavin Newsom for his leadership in recognizing the need to preserve California's largest clean energy resource and we thank California Sen. Bill Dodd and Assemblymember Jordan Cunningham for sponsoring the bipartisan legislation to do so.
"We also thank and congratulate Diablo Canyon's environmentalist and labor allies, grassroots nuclear supporters, and California ANS members for their hard work and success in saving Diablo Canyon."