This daily blog site is the visible symbol of ANS's leadership role in the nuclear social media sphere and serves as the industry outlet for bloggers to submit articles on all things nuclear. The ANS Nuclear Cafe emerged in early 2011 as the preferred source for the industry and national media to turn to for updates after a 9.0 magnitude earthquake and resulting tsunami damaged the Fukushima nuclear power station in Japan. Blog ads are positioned at the top of the pages and embedded within e-mails to blog subscribers that are broadcast when new articles are posted.
Monthly tracking reports verify the number of visitors that viewed your banner and linked directly to your web site.
Blog Ad Rates:
1st – 15th of the month
16th – end of the month
$960
$960
Discounted rate of $815 per ad applies if you reserve at least four biweekly slots within the calendar year. The above rates are the net amounts payable to ANS and are noncommissionable.
Blog Ad Specifications:
File Size: 200 x 200 pixels at 72 dpi (max 40kb)
Acceptable File Formats: GIF, JPG, PNG, BMP, TIFF, PSD
All files must be RGB colors; non-Flash images; no tags allowed.
Companies need to provide the URL to which the banner will link.
ANS Nuclear Cafe Advertisers: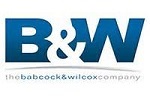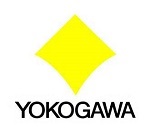 Last modified January 2, 2019, 11:08am CST