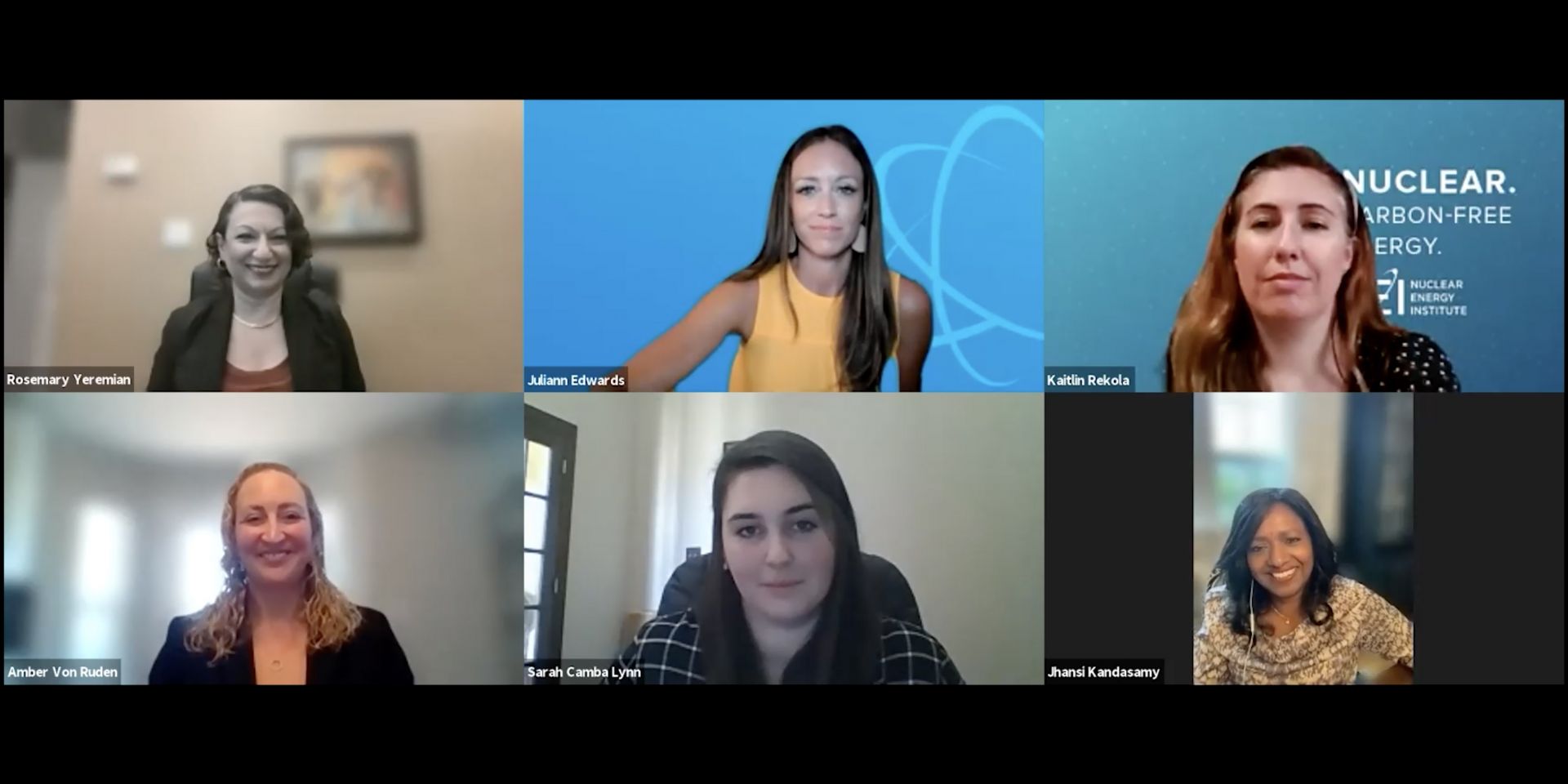 Six women who shared personal stories and tactics to help others succeed in their careers in the nuclear field hope they have ignited a conversation that will continue far beyond a single webinar.
"Empowering Women to Succeed" was hosted by the American Nuclear Society on September 22, presented by a group of four nuclear organizations—ANS, North American Young Generation in Nuclear (NAYGN), U.S. Women in Nuclear (U.S. WIN), and the Nuclear Energy Institute (NEI)—which have pledged to work together as #AtomicAllies.
Moderated by Rosemary Yeremian, vice president of corporate strategy for X-energy Canada, who recently published a book titled Step Up: The Key to Succeeding in Male-Dominated Businesses, the panel included five other established and emerging nuclear leaders who spoke about their own experiences in the nuclear workforce and the importance of reflection and self-determination.
Yeremian was introduced by Timothy Crook, incoming chair of the ANS Operations and Power Division, who also coordinated the Q&A session that wrapped up the webinar. If you missed it you can watch the recording now, and be sure to check out this Young Members Group Twitter thread.