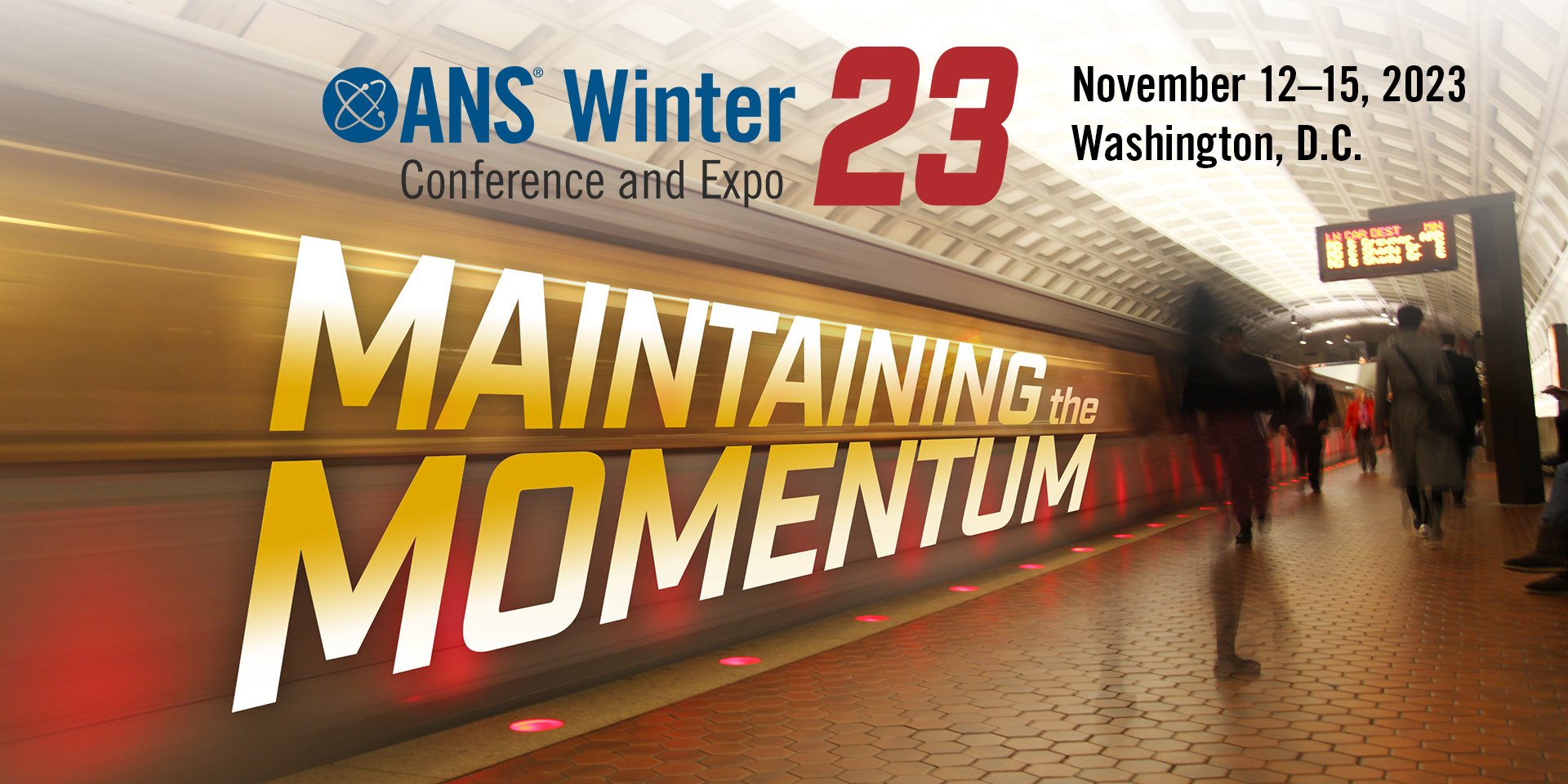 In the last few years, public investment in both new and existing nuclear technology has expanded alongside a rise in public support and acceptance. Now is the perfect time for the nuclear industry to seize this momentum by coming together to maintain current nuclear plants, expanding the nuclear workforce, strengthening the supply chain and infrastructure, increasing public- and private-sector investments, and continuing to advocate for the benefits of nuclear power.
"Maintaining the Momentum" is the theme of the Winter Conference and Expo, the American Nuclear Society's largest and most anticipated annual event. Chaired by Joseph Dominguez, president and chief executive officer of Constellation Energy, this year's meeting will take place November 12–15 in Washington, D.C.
Don't wait until the last minute to fly in: the Young Professionals Congress (YPC), a one-day embedded event within the Winter Conference, is on November 11.
The YPC is a professional development opportunity for attendees to engage with industry leaders, policy influencers, and advocacy experts. This immersive experience, geared toward young professionals, first-time ANS conference attendees, and students, typically attracts more than 150 participants.
Exciting sessions: The congress will feature "engaging technical, policy, and economic discussions; networking with fellow attendees and sponsors; and having fun with friends old and new during a post-event social," said YPC chair Miriam Kreher, Metropolis postdoctoral fellow at Los Alamos National Laboratory. "This year's YPC promises a great mix of technical discussions and professional development for the nuclear community. I am particularly excited about sessions on environmental justice, nuclear innovation, and a public speaking workshop," she continued.
The day will include an array of highly useful sessions for early-career professionals, covering topics like minority representation in the nuclear industry, nuclear innovation and legislation, charting career pathways to a sustainable future, public speaking, team building and communication, an environmental justice. A networking social will wrap up the day.
Visit the YPC website to view the full schedule.
Meeting schedules: Information about the Winter Meeting and Expo and related events can be found on the "Meetings" page of the ANS website, at ans.org/meetings/wm2023/. The page will be updated as details are finalized; check back often for the latest information on speakers.