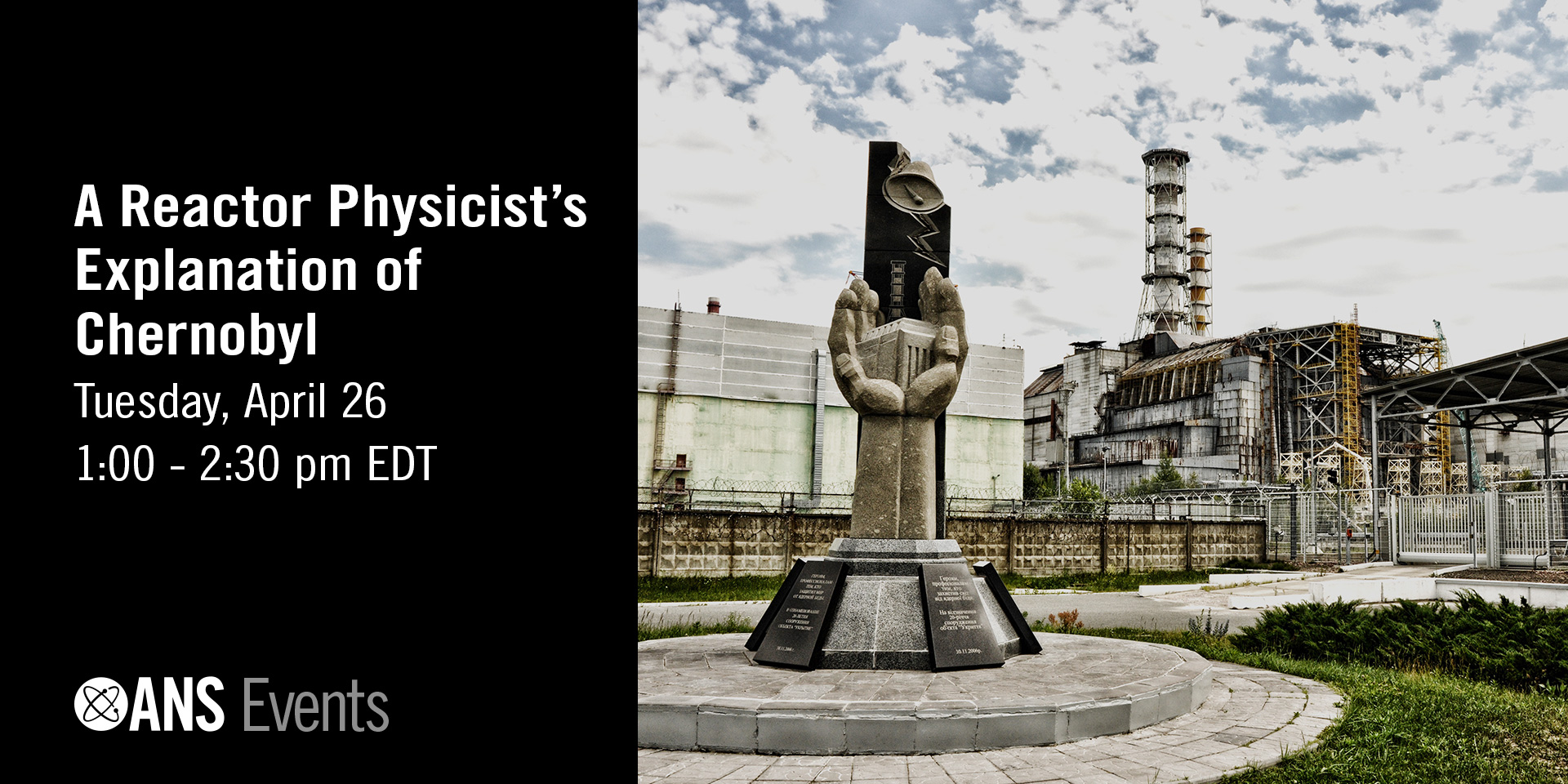 The ANS Reactor Physics Division is hosting a webinar titled "A Reactor Physicist's Explanation of Chernobyl" from 1 p.m. to 2:30 p.m. (EDT) on Tuesday, April 26, the 36th anniversary of the accident at the No. 4 reactor at the Chernobyl nuclear power plant in Ukraine.
Register Now. The webinar is exclusively for ANS members.
Presenter: Christopher M. Perfetti, an assistant professor in the Nuclear Engineering Department at the University of New Mexico, will analyze the physical mechanisms that led to the runaway chain reaction at Chernobyl and will explain why they are not possible in modern nuclear reactors. He will also present recent photos from the Chernobyl site.
Moderator: The webinar will be moderated by Florent Heidet, manager of the Advanced Nuclear Energy Systems group in the Nuclear Science and Engineering Division at Argonne National Laboratory.
Submit questions: Please feel free to submit questions in advance of the event.
Can't attend in real time? A recording of the webinar will be shared via email with everyone who registers.
Additional ANS events: Check out other ANS upcoming and recorded virtual events and meetings.