Public Policy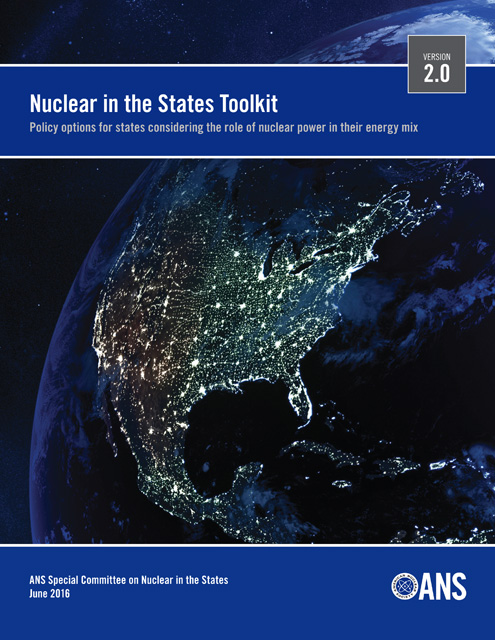 The American Nuclear Society (ANS) formed the Special Committee on Nuclear in the States in 2015 and introduced the Nuclear in the States Toolkit on February 8, 2016. The Toolkit outlines policies related to new and existing nuclear reactors for state policymakers to consider as they draft their Clean Power Plan compliance strategies. In April 2016, the Committee produced an updated version of the Toolkit that contained policy and state updates that occurred since the original launch date.
The 40-page Toolkit was developed to gather and categorize the myriad of nuclear energy options available to state-level administrators. In creating the guide, the committee focused different sets of circumstances regarding nuclear power by state, noting that each state policymaker will need to determine which energy methods are the best fit for their policy, environmental, energy, and economic goals.
Among the subjects covered in the Toolkit are electricity capacity markets, governmental support, public hearings, and tax policies. At a glance, policymakers will be able to identify the tool or action, whether it can occur at the state or federal level, and if authorization for that tool already exists.
The kit is intended to prompt discussion about and support for new and existing nuclear power in state clean-energy plans. For more information, please contact nucleartoolkit@ans.org.