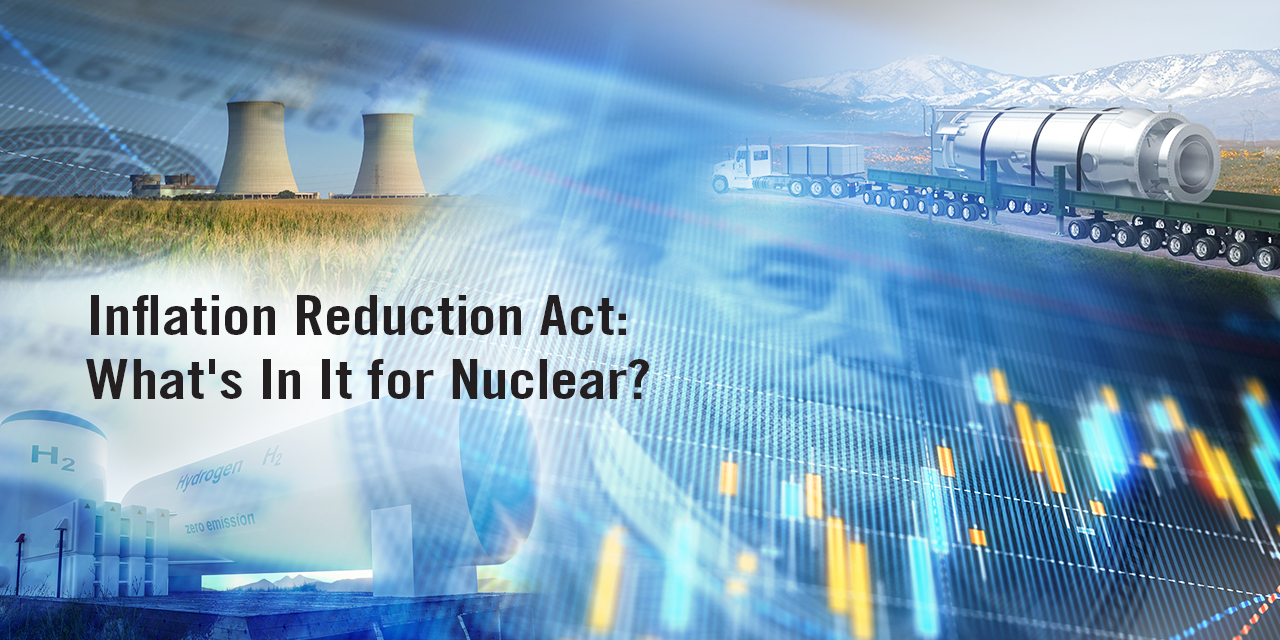 The American Nuclear Society is offering the hour-long members-only webinar "Inflation Reduction Act: What's in it for nuclear?" on Friday, August 26, starting at 1:00 p.m. EDT.
What it's about: With the Inflation Reduction Act (IRA) now signed into law, an expert panel will discuss its impact on nuclear in the coming years. The panelists will explore what it will mean for existing nuclear power plants, the deployment of advanced reactors, the production of high-assay low-enriched uranium (HALEU), hydrogen, and more.
Register now for the webinar.