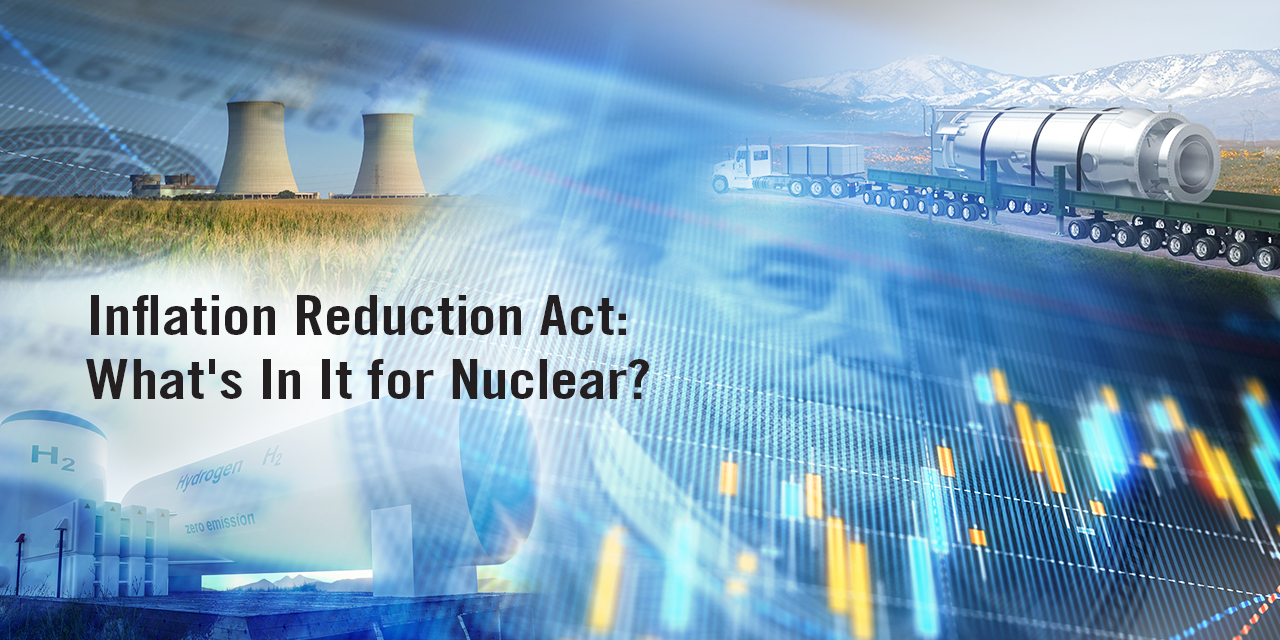 The American Nuclear Society is offering the hour-long members-only webinar "Inflation Reduction Act: What's in it for nuclear?" on Friday, August 26, starting at 1:00 p.m. EDT.
What it's about: With the Inflation Reduction Act (IRA) now signed into law, an expert panel will discuss its impact on nuclear in the coming years. The panelists will explore what it will mean for existing nuclear power plants, the deployment of advanced reactors, the production of high-assay low-enriched uranium (HALEU), hydrogen, and more.
Register now for the webinar.
The speakers: The webinar, moderated by John Starkey, ANS's director of public policy, will include the following panelists:
Benton Arnett, director, Markets and Policy, Nuclear Energy Institute
Josh Siegel, energy and climate change reporter, POLITICO
Rory Stanley, professional staff member, U.S. Senate Committee on Energy and Natural Resources
James Wickett, partner, Hogan Lovells
Submit questions: ANS members are encouraged to submit questions in advance.
Can't attend live? The recording will be shared via email with everyone who registers.
Continuing education credit: Certificates of attendance of ANS webinars are available by request.