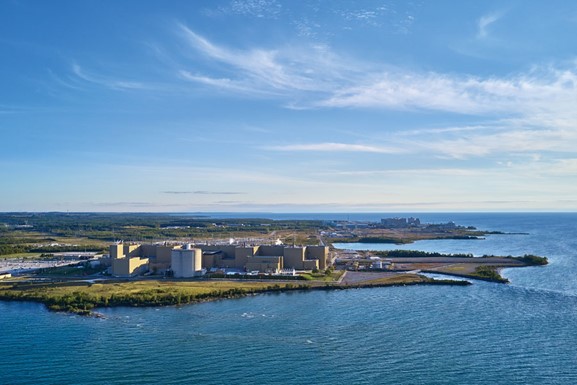 The first of eight 160-ton steam generators for Unit 6 at Canada's Bruce nuclear power plant was installed last week as part of the facility's major component replacement project. "Congrats to the MCR team and our partners, including @AeconGroup, @Framatome_CA, @UEandC, @mammoetglobal, @BWXT, and others who contributed to this historic moment," Bruce Power tweeted on September 30.
The component was fabricated at BWXT Canada's Cambridge, Ontario, location and was shipped to the Bruce site in late 2020, as shown in this video.
The vendor responsible for generator removal is the Steam Generator Replacement Team (SGRT), a 50-50 joint venture between Aecon and the Steam Generating Team, itself a partnership between Framatome and United Engineers & Constructors. In July, Framatome announced that SGRT had been awarded an approximately C$350 million (about $278 million) contract by Bruce Power to replace the steam generators at Units 3 and 4.