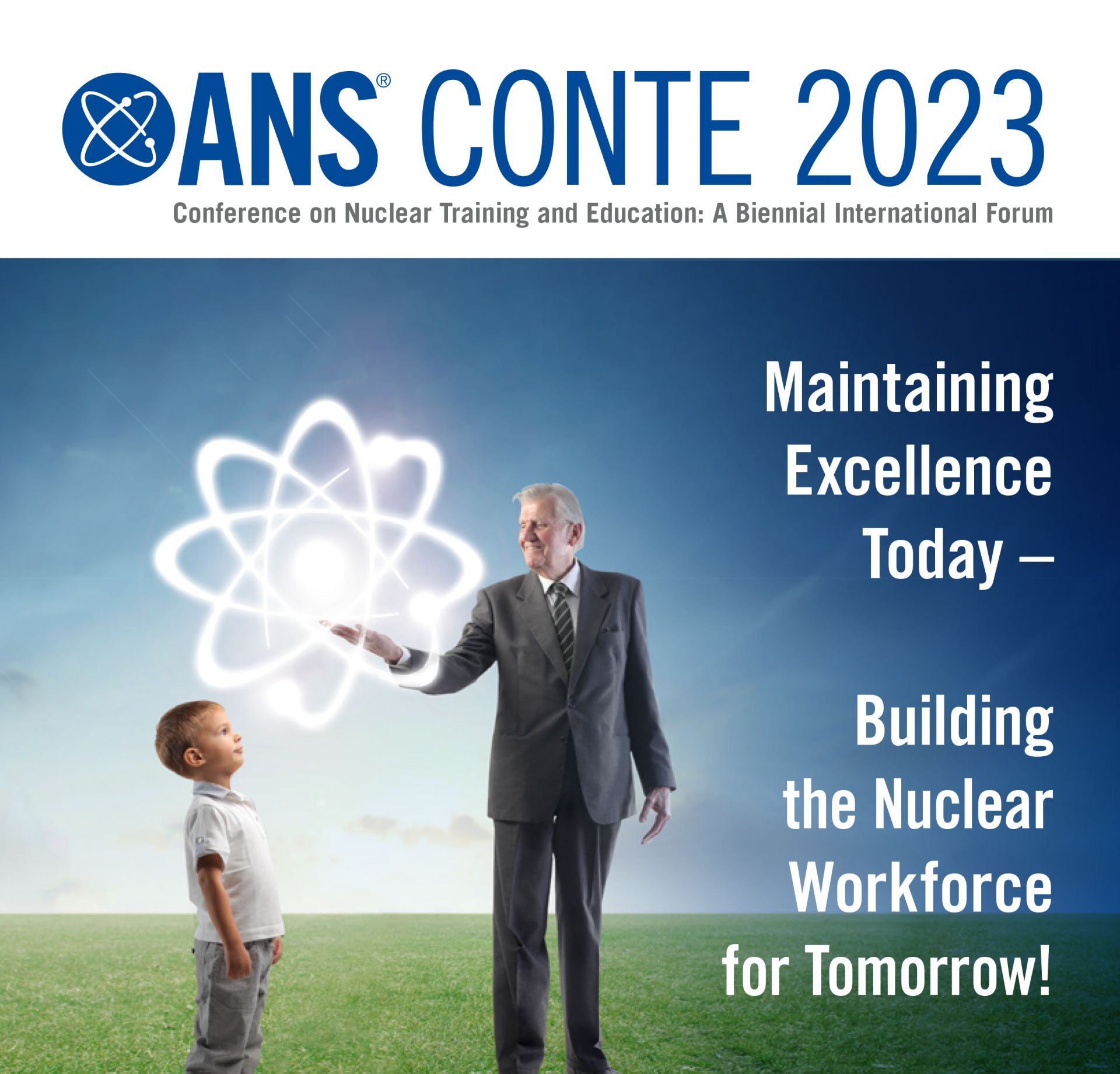 For those who missed the recent Conference on Nuclear Training and Education: A Biennial International Forum (CONTE 2023), which was held on February 6–9 in Amelia Island, Fla., ANS hosted on March 9 an online panel discussion recapping selected highlights. The conference had the theme of "Maintaining Excellence Today—Building the Nuclear Workforce for Tomorrow!"
Four panelists summarized their CONTE presentations in the online discussion: Annaliese Piraino, instructional technologist at Energy Harbor's Beaver Valley nuclear power plant; Sterling Parmenter, senior maintenance and technical instructor at Constellation Energy's Nine Mile Point nuclear power plant; Lori Brady, senior director of human resources and training and development at the Nuclear Energy Institute; and David Helling, senior training advisor at Westinghouse Electric Company. The online event was moderated by Billy Wilson, senior engineer in nuclear training at Ontario Power Generation.
For more info on the CONTE meeting, visit CONTE 2023. Also available online is the recap webinar.