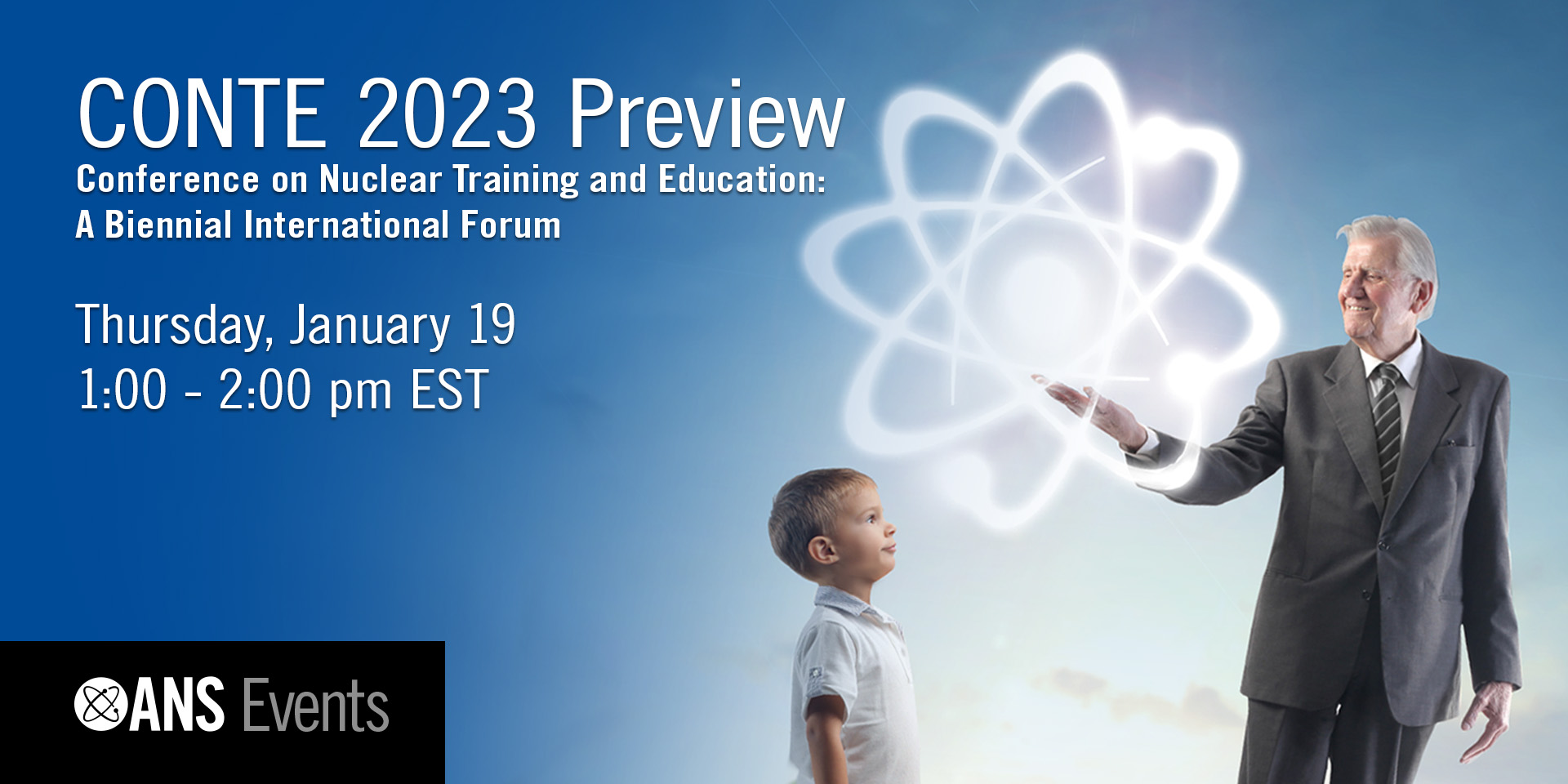 The American Nuclear Society will host a special preview of its upcoming training and education conference this Thursday, January 19. The hourlong program on the ANS Conference on Nuclear Training and Education (CONTE 2023) starts at 1:00 p.m. eastern time.
Register now: Hear from some of the top experts who will be presenting at CONTE 2023, which takes place February 6–9 in Amelia Island, Fla.
Speakers: Among the speakers at the preview will be
Jessika Hernandez, innovation specialist, Accelerant Solutions
Jessika will preview her presentations on "A Crash Course in Virtual/Blended Instructional Design" and "Dispelling Neuromyths: A Lesson in Learning Outcome Improvement."
Muhammad (Ramzy) Altahhan, postdoctoral research scholar, North Carolina State University
Muhammad will share insights about his presentation on "Exploring Computational Notebooks for Education and Training in Nuclear Engineering."
Learn more: Additional information about attending CONTE 2023 is at the conference's website.