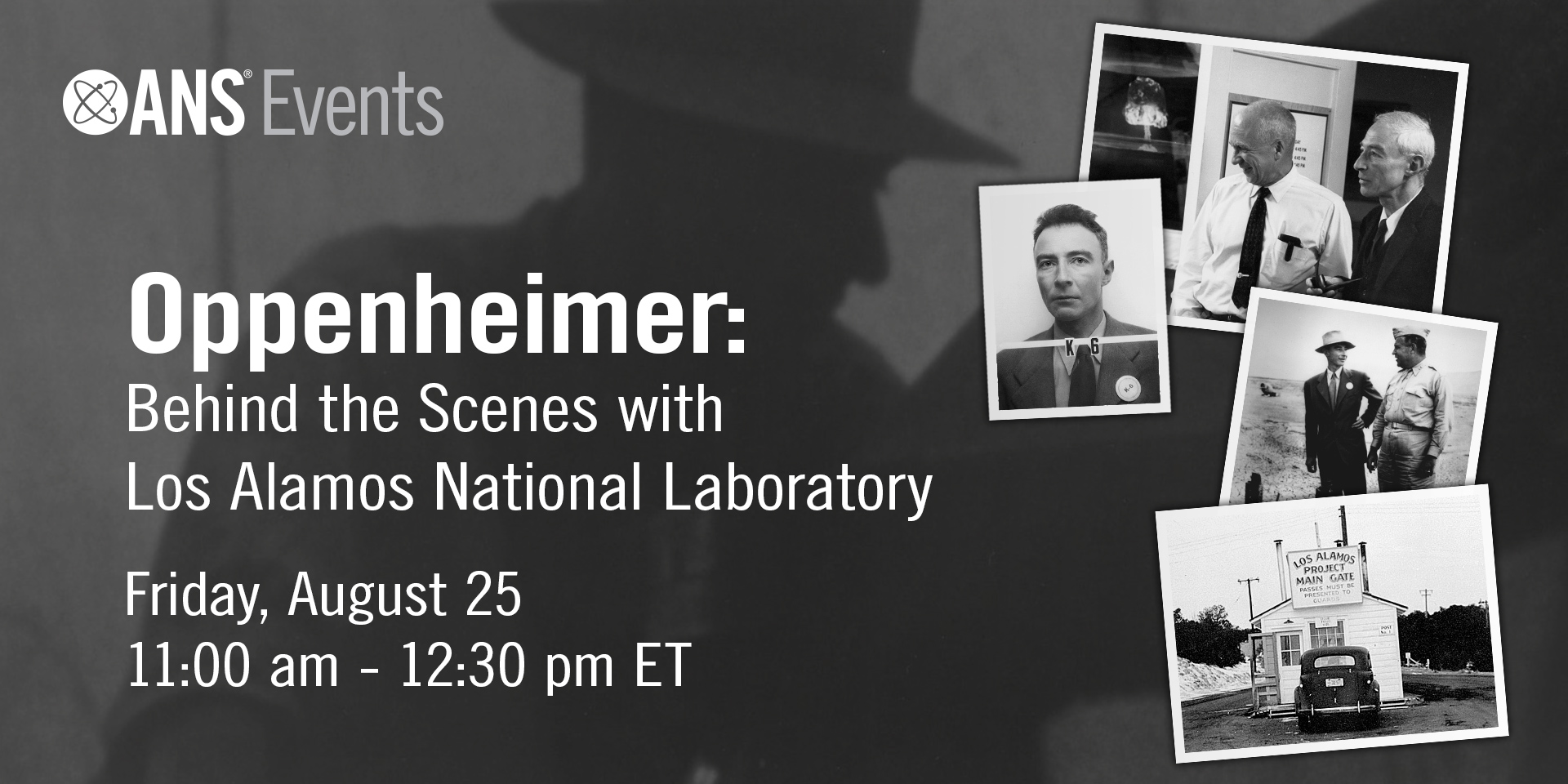 The American Nuclear Society will be hosting a special online event on Friday, August 25, at 11:00 am (ET). The webinar Oppenheimer: Behind the Scenes with Los Alamos National Laboratory will feature representatives from LANL, who will discuss the blockbuster feature Oppenheimer, directed by Christopher Nolan, which premiered last month in theaters.
The man, the movie: J. Robert Oppenheimer was director of LANL during the Manhattan Project, where he was responsible for the research and design of the atomic bomb. The biopic, which was inspired by the Pulitzer Prize–winning biography American Prometheus by Kai Bird and Martin Sherwin, covers Oppenheimer's life from his university days to the postwar era.
LANL's Tinseltown turn: The webinar, which will be moderated by ANS Executive Director/CEO Craig Piercy, will take attendees "behind the scenes" of the movie and discuss LANL's involvement in the film, what the movie got right and wrong, and Oppenheimer's legacy at LANL.
Led by LANL director Thom Mason, the panel of LANL representatives includes the following:
Alan Carr, senior historian and program manager
Mark Chadwick, chief scientist and chief operating officer for the Weapons Physics Associate Laboratory Directorate, ALDX
Shane Fogerty, research scientist, Eularian Applications Group
Anna Llobet, research scientist, Safety and Surety Group, and vice-chair of the J Robert Oppenheimer Memorial Committee
Oppenheimer: Behind the Scenes with Los Alamos National Laboratory is available to all. Registration is required for attendance. Visit the ANS website for more information on this and other upcoming webinars.