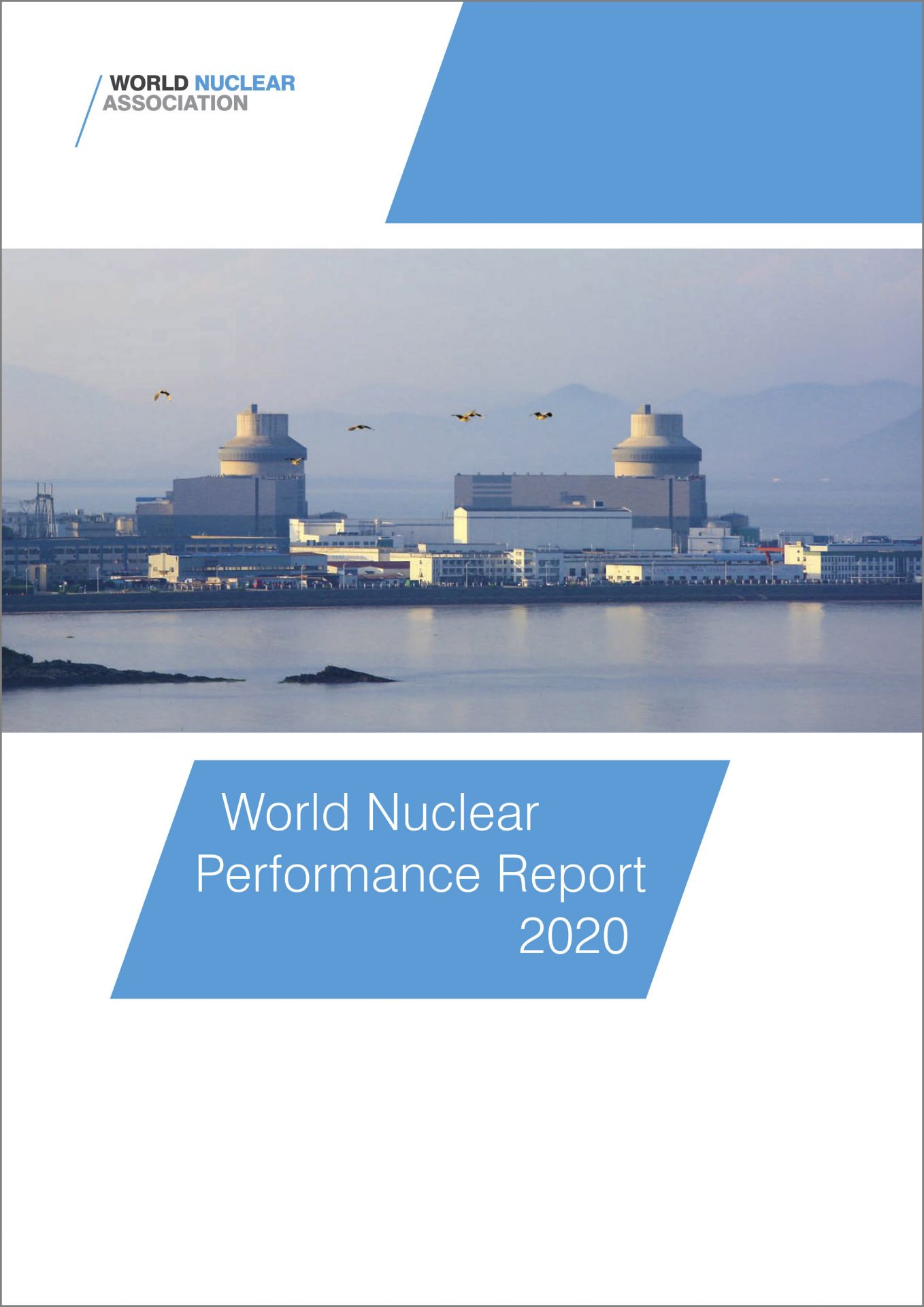 Global nuclear power generation in 2019 totaled 2,657 TWh, second only to the 2,661 TWh generated in 2006, according to the World Nuclear Performance Report 2020, released yesterday by the World Nuclear Association. This is the seventh consecutive year that nuclear generation has increased, the WNA noted, with output 311 TWh higher than in 2012.
"In 2020, the world's nuclear reactors have shown resilience and flexibility, adapting to changes in demand while ensuring stable and reliable electricity supplies," said WNA Director General Agneta Rising.
Key findings:
Six reactors started up in 2019, including four large pressurized water reactors—one in South Korea, one in Russia, and two in China—and two small reactors on Russia's floating nuclear plant, the Akademik Lomonosov, harbored at Pevek, on the northeast Russian coast.
Nuclear generation fell fractionally in North America and in Western and Central Europe, but rose in Africa, Asia, South America, and Eastern Europe and Russia. The report identified particularly strong growth in Asia, where nuclear power generation rose by 17 percent in 2019. China has more than tripled its nuclear generation in six years, from 105 TWh in 2013 to 330 TWh in 2019, and is now responsible for more than half of the nuclear generation in Asia.
The average global capacity factor for reactors generating electricity in 2019 rose from 79.8 percent to 82.5 percent.
More than two-thirds of the world's reactors achieved a capacity factor greater than 80 percent. This maintains the significant improvements made since the 1970s, when fewer than 30 percent achieved this level of performance.
Five reactors reached 50 years of operation in 2019.
No age-related decline in capacity factor is seen in nuclear reactor performance, with average capacity factors increasing with age for reactors between 40 and 50 years old.
Thirteen reactors shut down in 2019, including four in Japan that had not generated power since 2011 and one each in South Korea, Germany, and Taiwan that were shut down due to phaseout policies.
Construction started on five reactors in 2019, two in China and one each in Iran, Russia, and the United Kingdom.
Median construction time for reactors starting up in 2019 was 117 months, which is above the average achieved since 2001. This is in part due to many of the reactors entering service in 2019 being first-of-a-kind units.
The construction of a new design need not result in a long construction time, as Yangjiang-6, the second ACPR-1000 unit to be built, was completed in 66 months.
Room for improvement: While concluding that the performance of the world's operating reactors continued to improve in 2019, the report also emphasized that the pace of new nuclear start-ups needs to increase. "Globally, there are more than 100 nuclear new-build projects that are ready to begin," Rising said. "Each would generate thousands of jobs during construction and hundreds of jobs during 60 years or more of operation. They would help contribute to economic recovery plans and deliver the clean and reliable electricity needed to meet sustainable development goals."