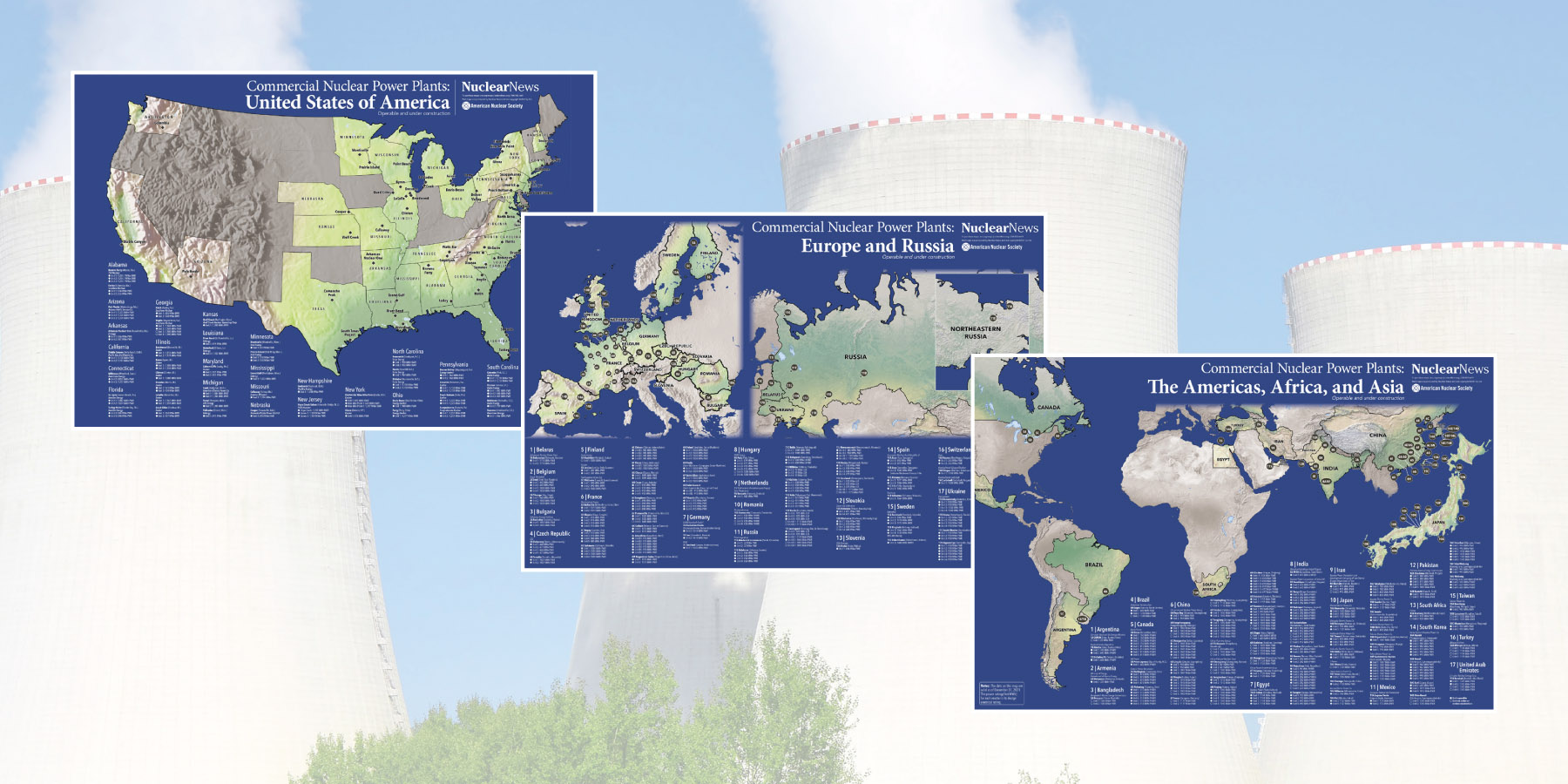 ANS has produced three updated and newly designed wall maps that together show the location of every commercial power reactor in the world that is operable, under construction, or ordered as of the end of 2021.
Each map includes a table that lists the generating capacity, design type, date of commercial operation (actual or expected), and reactor supplier for the nuclear power plants. The maps are individually segmented into these areas:
United States of America
Europe and Russia
The Americas, Africa, and Asia
The maps are available individually or in two- or three-map combos.