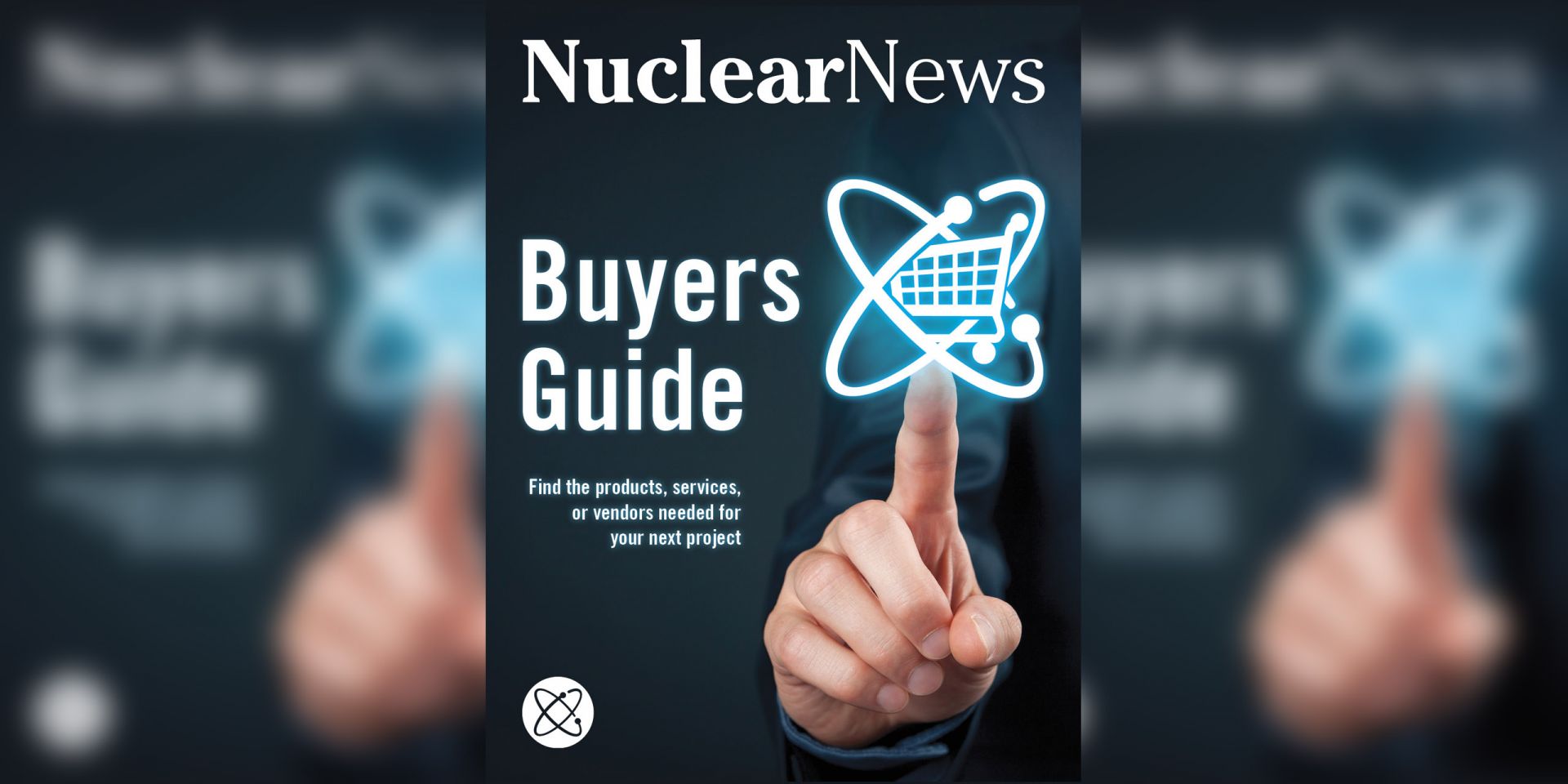 For more than 50 years, the Nuclear News Buyers Guide has been the most comprehensive goods and services resource used worldwide by the nuclear community. Submissions are now open for this year's edition: the American Nuclear Society invites all companies that perform or seek nuclear-related work to participate by identifying your areas of expertise and providing your contact information. There is no charge to be listed—simply visit the Buyers Guide dedicated web page by March 8 to create a new company listing or to verify your company's information.
To date, more than 600 suppliers have identified 475 categories of key products and services that keep the industry energized and are deployed at utilities, national laboratories, and environmental management cleanup sites. If your company is supplying a product or service that does not fall under any category currently listed, this is your opportunity to suggest that a new category be created.
The 53rd annual Buyers Guide will be available for free in print and digital formats to all ANS members. A relational database that is fully searchable and sortable by product, service, or supplier is under development for release later this year. In addition, copies of the Buyers Guide will be delivered to every nuclear plant site in the U.S. Feedback from ANS's 1,600 student members in nuclear engineering programs suggests that the guide is a valuable resource for the future workforce, helping them become more familiar with companies and their offerings in this specialized segment of the energy field, so don't miss your chance to be listed. The publication will be available in April.