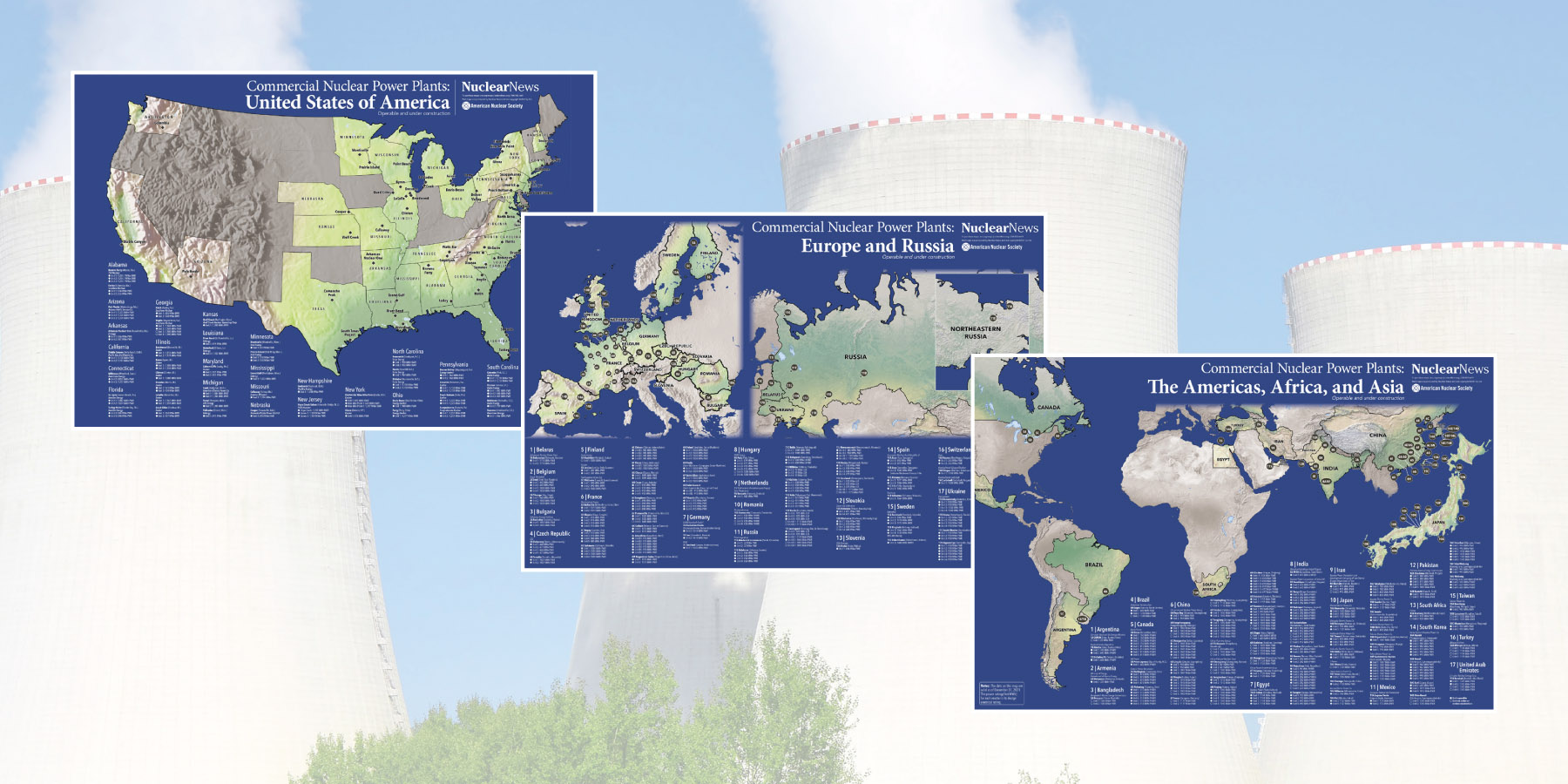 ANS has produced three updated and newly designed wall maps that together show the location of every commercial power reactor in the world that is operable, under construction, or ordered as of the end of 2021.
Each map includes a table that lists the generating capacity, design type, date of commercial operation (actual or expected), and reactor supplier for the nuclear power plants. The maps are individually segmented into these areas:
United States of America
Europe and Russia
The Americas, Africa, and Asia
The maps are available individually or in two- or three-map combos.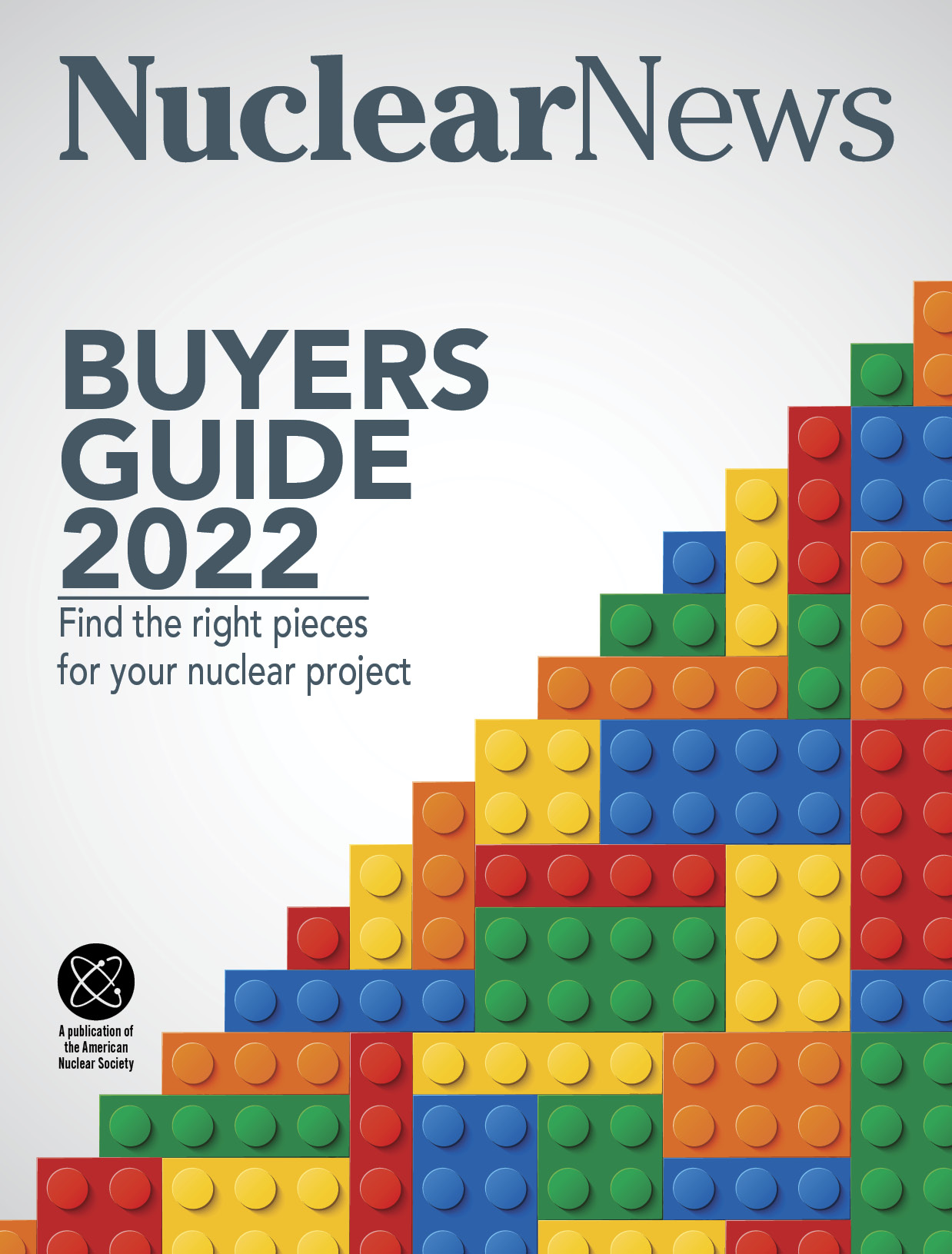 Also from ANS: For more than 50 years, the Nuclear News Buyers Guide has been the most comprehensive goods and services resource used worldwide by the nuclear community. More than 500 suppliers are listed in 475 categories of essential products and services used in the nuclear field and are deployed at utilities, national laboratories, and environmental management cleanup sites.
The Buyers Guide is organized into two sections:
Nuclear Products, Materials & Services Directory: an alphabetical listing of all the various categories, with the names of suppliers offering that item.
Directory of Suppliers: an alphabetical listing of suppliers (by country), including location, contact names, telephone, email, web addresses, and N Stamp information, where applicable.
In addition to print, ANS has made available an online version of the Buyers Guide that is fully searchable and sortable by product, service, or supplier.
Important note: If your company does not appear in this year's Buyers Guide, click here to create a listing for the 2023 edition. There is no charge to be listed.