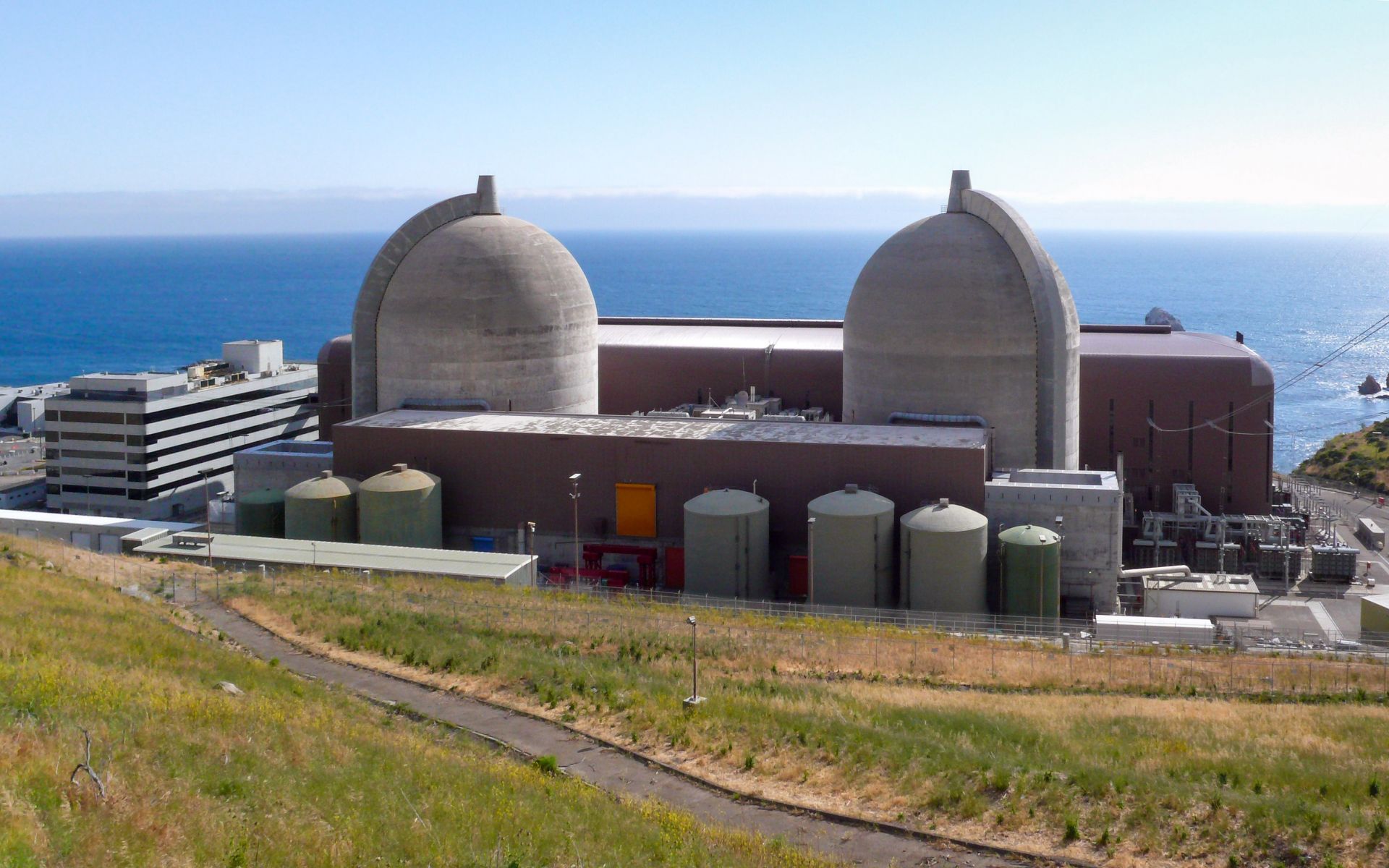 The Nuclear Regulatory Commission has granted Pacific Gas & Electric a "timely renewal" exemption so the Diablo Canyon nuclear power plant can continue operating while its license renewal application is under review, it was announced yesterday. This new decision clears a major regulatory hurdle to extending the operating license of the Units 1 and 2 beyond their original closure dates of 2024 and 2025, respectively.
NRC staff determined continued operation of the plant is "in the public interest because of serious challenges to the reliability of California's electricity grid," according to a news release. The agency also determined that the exemption is lawful and consistent with the public defense and security.
According to NRC regulations, "timely renewal" allows a reactor's operating license to remain in effect after its expiration date, provided the licensee had submitted a license renewal application within five years of the expiration date. In 2018, after decommissioning efforts, PG&E withdrew its original license renewal application, which was filed in 2009, thereby missing the five-year deadline.
All clear: Last November, PG&E filed a letter with the NRC requesting that the agency resume its review of Diablo Canyon's original license renewal application to keep the plant running until 2030. After consideration, the NRC determined that the application had been withdrawn too long ago and was not up to date and therefore declined to resume its review. At that time, the agency also said it would consider, however, PG&E's request for exemption from the timely renewal requirement to a new application.
With the "timely renewal" exemption, PG&E now has until December 31, 2023, to submit a new license renewal application for Diablo Canyon. The NRC's application review process typically lasts 22 months.
Back and forth: PG&E originally withdrew its license renewal application in 2018 based on the belief that California no longer needed the power provided by Diablo Canyon to meet its energy demands. By September 2022, however, the state legislators had passed S.B. 846 amid concerns surrounding electrical grid reliability. The California Public Utilities Commission (CPUC) retains the option to extend operations until 2029 for Unit 1 and 2030 for Unit 2.
Now that PG&E can move forward with a new license application for the plant, the decision on new closure dates will rest on NRC approval of the application and CPUC authorization.