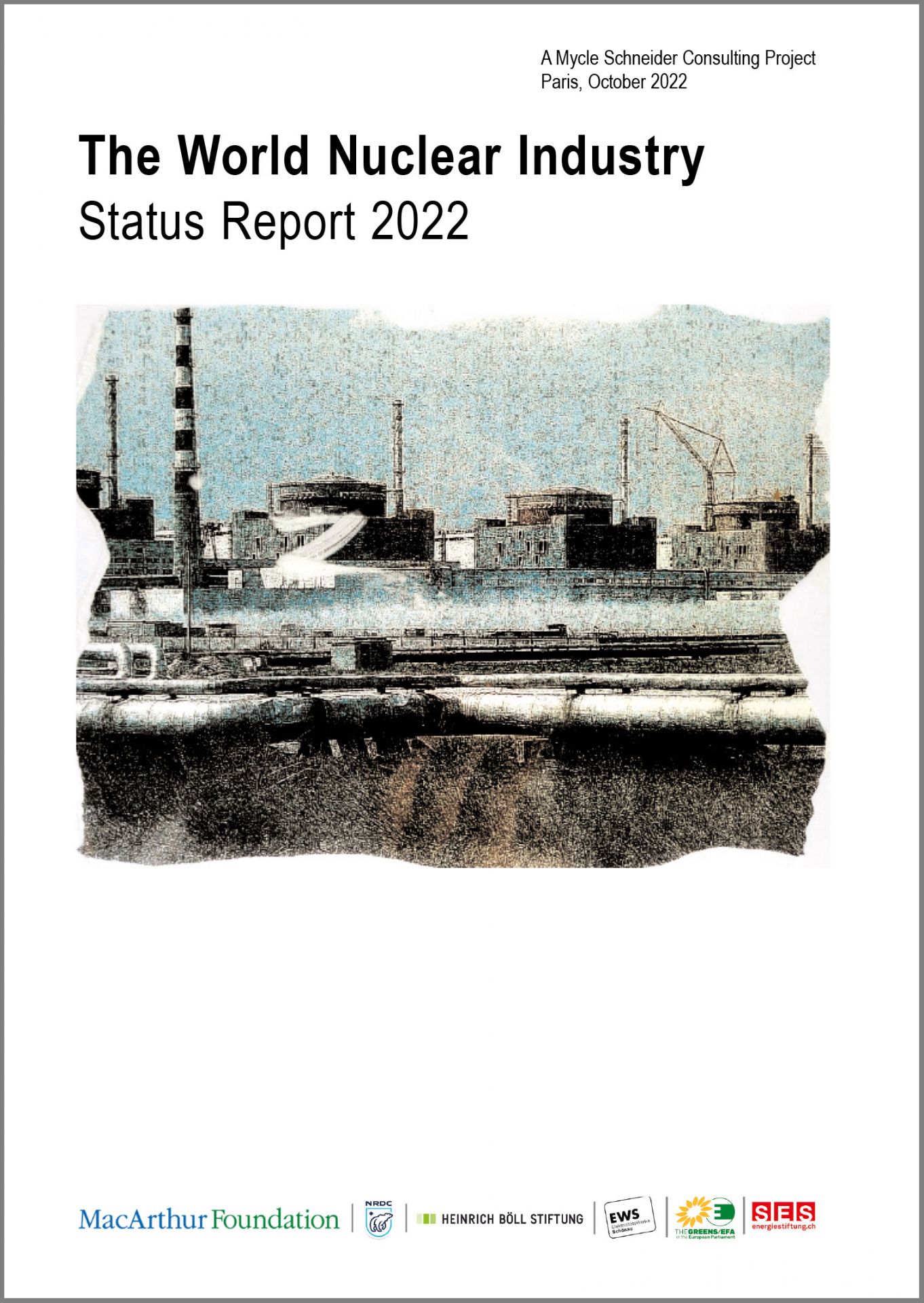 A picture of the state of the global nuclear energy industry has been painted in a recent article by Dawn Stover, a contributing editor at the Bulletin of the Atomic Scientists. Stover based her comments on The World Nuclear Industry Status Report 2022 (WNISR), published on October 5. The report refers to itself as an "independent assessment of nuclear developments in the world" compiled by an international team.
What's in the WNISR: In the report, 10 countries—China, Finland, France, Germany, India, Japan, South Korea, Taiwan, the United Kingdom, and the United States—receive a focused analysis based on specific issues affecting their nuclear businesses. Other chapters deal with the statuses of Fukushima, decommissioning in general, potential newcomer countries to nuclear power, and small modular reactors. For the first time, the WNISR also contains a chapter on nuclear power and war.
Stover said in her article that "in countries such as France, India, and the United States, nuclear electricity generation is declining. And although global nuclear electricity generation is still increasing, it is not keeping pace with other energy sources, particularly wind and solar power."
West versus East? One of the key reasons that nuclear's share of electricity generation worldwide increased by 3.9 percent in 2021 can be attributed to China, where it climbed by 11 percent—in part because China connected three new nuclear reactors to the grid last year and two more in the first half of 2022.
In early 2021, "utilities planned to connect 16 reactors to the grid . . . but only six actually made it—half of them in China," said Stover. She also noted Russia's dominance in the international nuclear reactor marketplace. "Russia's national nuclear company Rosatom currently has 20 reactors under construction: three in Russia, four each in China and India, and nine more in four other countries."
The article described nuclear reactors in France as having "their worst performance in years, and the report says the worst is yet to come." Stover pointed out the "unexpected debate" in Germany about extending the lifetimes of nuclear reactors that had been scheduled for shutdown—a discussion that was prompted by the Ukraine war–related energy crisis. For Japan, the WNISR characterized the situation created by the 2011 Fukushima accident as "far from stabilized."
Regarding the United States, Stover noted that legislators have passed new subsidies for nuclear power to keep an existing low-carbon-emissions energy source operating in a changing climate. Even so, according to the WNISR, the road for nuclear is uphill, with slow construction, lagging electricity generation, and a war-induced energy crisis presenting some of the hurdles facing the industry in 2022.