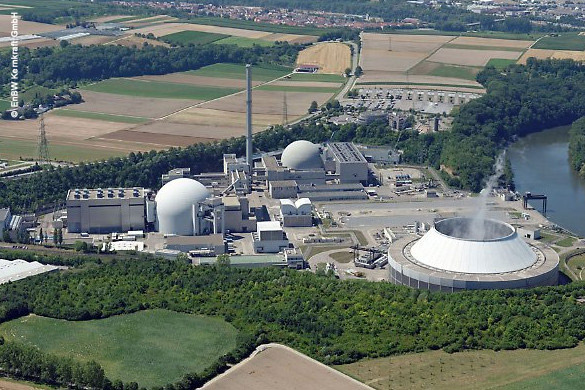 For the few members of the nuclear community who haven't already been made aware, the Wall Street Journal yesterday published a story headlined "Germany to Keep Last Three Nuclear Power Plants Running in Policy U-Turn." According to the WSJ, the German government plans to postpone retirement of the plants—all of which had been slated for closure by the end of 2022—fearing an inadequate energy supply this winter.
A few hours later, however, Reuters issued a report dripping some cold water on the WSJ piece. The Reuters story quoted an economic ministry spokesperson as saying the WSJ report "lacks any factual basis."
Earlier this month, various news outlets reported that German chancellor Olaf Scholz was open to maintaining operations at the plants beyond this year.
Background: In a stunning policy change following the Fukushima Daiichi disaster in March 2011, then German chancellor Angela Merkel announced that her government, which had previously supported nuclear power, would be moving to abandon it entirely. Eight units were shut down immediately, and by May of that year, the government had announced a plan to close all remaining nuclear power plants by 2022.
Prior to the Fukushima accident, Germany obtained about one-quarter of its electricity from 17 nuclear power reactors. The three remaining plants supply about 6 percent of the nation's electricity. Those plants are EnBW's Neckarwestheim (a 1,310-MWe PWR), Isar (a 1,410-Mwe PWR), and RWE's Emsland (a 1,335-Mwe PWR).