The Opening Plenary at the 2013 ANS Annual Meeting is now underway-and it's amazing how much goes on before the "Opening". Already on Saturday morning a Teachers Workshop was in progress, and Saturday evening the Global Leadership Reception was in full swing. A few select photos: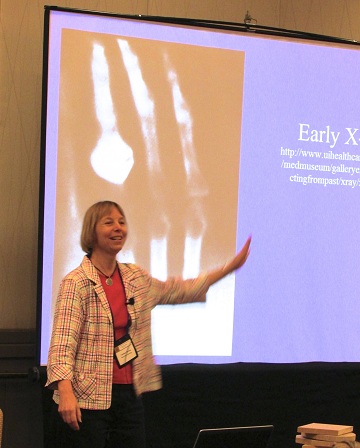 Candace Davison, senior reactor operator at Penn State University, begins at the beginning with the discovery of the mysterious "X-ray" (not her hand projected onto screen).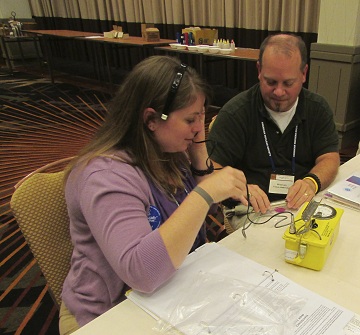 Radiation is all around us in our radioactive world. Easy to detect with a Geiger counter.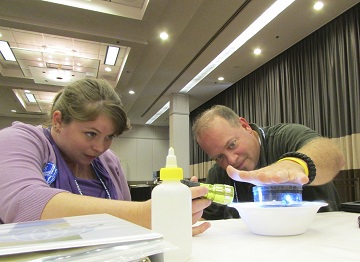 Almost unbelievable-one can see "trails" of individual alpha and beta particles using a simple cloud chamber.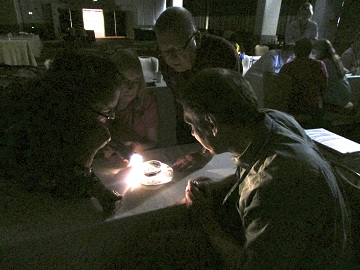 Detecting radioactive particles.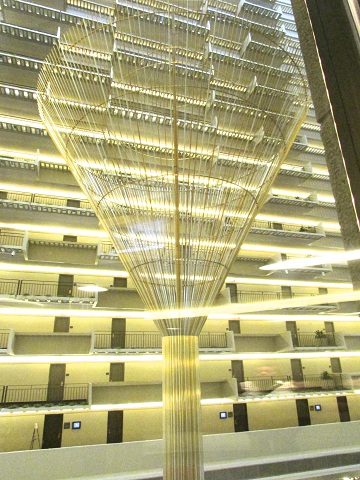 Meanwhile, the setting for the ANS Annual Meeting, the beautiful Hyatt Regency Atlanta.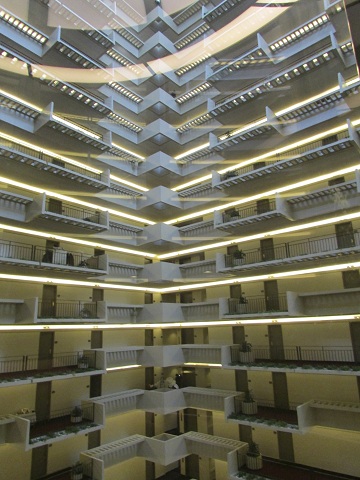 From the elevator.
Stay tuned for coverage of the 2013 ANS Annual Meeting now officially underway.  And better yet, follow on twitter #ansmeeting