"Curses, like chickens, come home to roost." - Chaucer, 1343-1400
"The chickens are coming home to roost." - my grandmother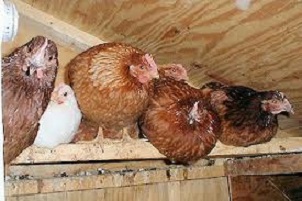 In Vermont and New England, opposition is now rising against the "alternative energies" of wind and biomass (wood) as electric power sources. The technical arguments are specific to the technologies and locations, but the underlying premises are those that we have already heard raised against nuclear power for a long time-namely, "Its Not Perfect" and "Not in My Backyard."
Wind power in Vermont
Vermont has four operating wind power facilities in the state (199 MW) and two more under construction. Several more wind power projects are proposed. In terms of environmental effects, there are complaints of noise, pressure wave effects, construction problems, bird kills, and more. However, the most prominent concern seems to be the visual impact.
For those who have come to know and love their mountain vistas, the sight of multiple 400+ foot tall wind turbines can be upsetting. Vermont is known for its rural character and bucolic settings that are well loved by residents, and this pristine setting is a large part of Vermont's tourist and vacation home draw. One of the complaints against wind power is that destroying the views will lower property values and decrease tourist business.
Siting Study Commission
The virulent opposition to the wind turbines projects resulted in Vermont's governor, Peter Shumlin, appointing a "Siting Study Commission" to examine how electric power facilities are sited. The commission is due to report on April 25. Currently, the Vermont Public Service Board (PSB) is responsible for examining applications for all kinds of utility facilities, including electric, gas, and communications. One of the complaints that led to the establishment of the commission was that the Vermont PSB is quasi-judicial and that lawyers are required to officially participate, making the expense of participation too high for "ordinary citizens."
Vermont Senate Bill 30
A bill (S30) was introduced in the Vermont Senate for a three-year moratorium on wind turbine development. The debate was fierce. The major environmental groups lobbied hard, and the bill has now been stripped down to requiring a study of wind power development.
During the Senate debate, a Vermont renewable developer told the Senate president that he would withhold support and fund an opponent in the next election, if the senator voted for the bill. (This was actually done in writing and widely reported! Meredith Angwin's Yes Vermont Yankee blog carries three great posts on this amazing event, which demonstrates the political power of the Environmental Lobby in Vermont.)  See:
Comments or Threats: Wind in Vermont
Blowing in the Wind: Threats and Reactions
Environmental Review of Vermont Wind: A Gutted Bill Moves from Senate to House
The S30 bill now goes to the House Natural Resources and Energy Committee, chaired by Tony Klein from the town of East Montpelier, Vt. Klein "grew up in the shadow of Indian Point" (a nuclear power plant in New York) and is a virulent opponent of nuclear power in general, and Vermont Yankee in particular. He is also an enthusiast for alternative energy.
Klein complains that the S30 bill appears to assume that wind is bad, and that he would prefer that the bill assume that wind is good. He also says that since the bill is about a study, there will be no "open door" and that he doesn't want to hear from the neighbors of wind projects at committee hearings. (Not "our neighbors" or "my neighbors", who are after all state residents, but "the neighbors." One of the senators from the "Northeast Kingdom" area of the state where wind projects are located remarked that his area is bearing the burden of someone else's policy.)
Senior Senator Bill Doyle's unofficial but longstanding annual Town Meeting Day poll of current "hot button" issues shows 52 percent opposed to a three-year moratorium on wind development and 35 percent in favor, with 13 percent unsure. The poll also shows 46 percent in favor of continuing efforts to shut down Vermont Yankee and 41 percent against, also with 13 percent unsure. These Vermont Yankee percentages have held steady for years. Doyle poll shows support for wind power, Shumlin's likability slipping.
A recent Letter to the Editor opposing wind turbines was titled The Making of a NIMBY.
Biomass in Vermont
A wood-burning electric power plant has been proposed for Springfield, Vt. There is opposition from neighbors who object to noise, pollution, resource depletion, and truck traffic. They don't want it in their backyards. See Sustainability of Springfield Biomass Plant In Question for more details.
Lack of agreement in New England
"I don't think we know how to do it" was the assessment of Vermont's Public Service Department commissioner, in reference to attempts by six New England states to implement their governors' commitment to bulk purchase wind and solar power. The idea would be to lower prices and provide stability, but the states have yet to agree on what should be included as "alternatives."
One state says biomass is not "cutting edge." Another state does not consider large hydro power (think Hydro Quebec) acceptable, while others do. For its part, Vermont didn't count large hydro as renewable until, with the end of Vermont Yankee contracts approaching, it needed to. Then the legislature changed the definition. New Hampshire now uses the terms "renewable" and "sustainable" and is not currently participating in discussions. See New England Renewable Energy A Hard Sell In Region for more details. 
Which chickens?
So, which "chickens" are coming home to trouble those who let them loose?
Demanding that energy sources be perfect is one.
Teaching citizens to say "Not In My Backyard" is another.
These chickens were let loose against nuclear power years ago. It may be that ardent "anti-nukes" who also are alternative energy enthusiasts may not have considered that someday the chickens could come home-to land on them.
__________________________
Howard Shaffer has been an ANS member for 35 years.  He has contributed to ASME and ANS Standards committees, ANS committees, national meeting staffs, and his local section, and was the 2001 ANS Congressional Fellow.  He is a current member of the ANS Public Information Committee and consults in nuclear public outreach.
He is Coordinator for the Vermont Grassroots Project. Shaffer holds a BSEE from Duke University and an MSNE from MIT. He is a regular contributor to the ANS Nuclear Cafe.
__________________________