How to avoid information overload on the Internet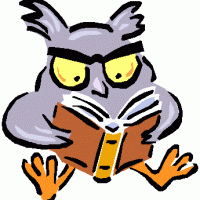 One thing I learned in the five years that I published my nuclear energy blog Idaho Samizdat is that there can be too much nuclear information.  This lesson was brought home with the mind-crushing rush of information that hit the wires during the height of the Fukushima crisis.  But what about keeping up with the news on the nuclear industry in ordinary times?
If your employer can afford it, your firm subscribes to one or more of the specialty newsletters that tap in at $2,000 or more per year for a subscription.  In return, readers get detailed, expert news and analysis that would never, ever show up in the mainstream news media.  I worked for such a specialty newsletter for five years and remain grateful for subscriber support since it meant the difference, metaphorically speaking, between a having a roof over my head and sleeping under a bridge.
However, because of copyright restrictions, most of these newsletters contain web beacons or other electronic devices that are designed to stop a firm from buying one subscription and then emailing each issue to its employees.  While there is the copy machine dodge, that is so 20th century.  Plus, waiting for the inter-office mail to deliver a bootleg copy puts you one day behind your electronically wired-in colleagues.
So, what's a nuclear pro to do to stay current without shelling out the equivalent of a new car lease down payment?  The answer is there are a number of free news services available on the Internet that can go a long way to keep your mental inbox full of interesting stuff.  Here's a short list of free sources.
Online services
Nuclear Town Hall - This is a seven-day-a-week, and twice-a-day on weekdays, summary of links to business and political news about nuclear energy.  Based in Washington, DC, it has a global perspective and also a special section on nuclear energy OP EDs and opinion pieces.  Resolutely pro-nuclear in every respect it even cites nuclear bloggers when it sees something of interest.  You can read the updates on the website or subscribe to it by email.
World Nuclear News - This is a five-day-a-week service that publishes short news reports about the global nuclear industry.  Based on London, it is available on the website, or via email delivery by the time U.S. readers are pouring their second cup of coffee.  A searchable archive allows readers to dig into the background of breaking news.
NEI Smartbrief - Sponsored by the Nuclear Energy Institute, it picks up news clips from the mainstream media and posts a brief summary of about half a dozen of them a day with links to the original source online.  The brief is published weekdays except major holidays.
Nuclear Power Daily - Like NEI Smartbrief, this daily nuclear news summary relies on wire services and other sources.  Like NEI Smartbrief, it is an advertising supported service.
Google News - Google News allow you to search by keywords and to set up news alerts based on them.  You can set up as many alerts as you want and have the alerts delivered by email or RSS feed.  You can select instant delivery or once a day.
Nuclear Energy blogs are a great source of information often posting news in specialized developments days or weeks ahead of the mainstream news media.  A great starting place is the blog roll list of links here on ANS Nuclear Cafe.
Books
There is another "what to read" issue, and that is how to answer questions from in-laws, friends, and the occasional non-nuclear colleagues who genuinely want to know more about nuclear energy.  Here's a reading list that you can clip and save.  All of these books are in print and most can be found in a public library or through interlibrary loan.  The major online book selling services stock these volumes.
Three must reads - Start here
The Power to Save the World: The Truth About Nuclear Energy, by Gwyneth Cravens
Terrestrial Energy: How Nuclear Energy Will Lead the Green Revolution and End America's Energy Odyssey, by William Tucker
Whole Earth Discipline: An Ecopragmatist Manifesto, by Stewart Brand
Further reading for generalists
Nuclear Energy: What Everyone Needs to Know, by Charles D. Ferguson
Nuclear Energy in the 21st Century, by Ian Hore-Lacy
The Reporter's Handbook on Nuclear Materials, Energy, and Waste Management, by Michael Greenberg et.al
Histories
Nuclear Firsts: Milestone on the Road to Nuclear Power Development, by Gail Marcus
The Rickover Effect: How One Man Made a Difference, by Ted Rockwell
Plentiful Energy: The Story of the Integral Fast Reactor, by Charles E. Till and Yoon Il Chang
Nuclear Silk Road: The Koreanization of Nuclear Power Technology, by Byung-Koo Kim
Nonproliferation
Physics for Future Presidents, by Richard A. Muller
The Making of the Atomic Bomb, by Richard Rhodes
The Spread of Nuclear Weapons, by Scott D. Sagan and Kenneth N. Waltz
Single Issues
Radiation and Reason, by Wade Allison
Nuclear Reactions: The Politics of Opening a Radioactive Waste Disposal Site, by Chuck McCutcheon
Uranium: War, Energy and the Rock that Shaped the World, by Tom Zoellner
Sustainable Development / Climate Change
Storms of my Grandchildren, by James Hansen
The GeoPolitics of Energy: Achieving a Just and Sustainable Energy Distribution by 2040, by Judith Wright and James Conca
Sustainable Energy - Without The Hot Air, by David JC MacKay
General Reference
Nuclear Energy Encyclopedia - a single volume - by Steven B. Krivit (Editor), Thomas B. Kingery (Editor), Jay H. Lehr (Series Editor)
& & &
If you have a favorite news source, or best book on nuclear energy, please post your suggestions in the comments.
____________________________
Dan Yurman published the nuclear energy blog Idaho Samizdat from 2007 to 2012.