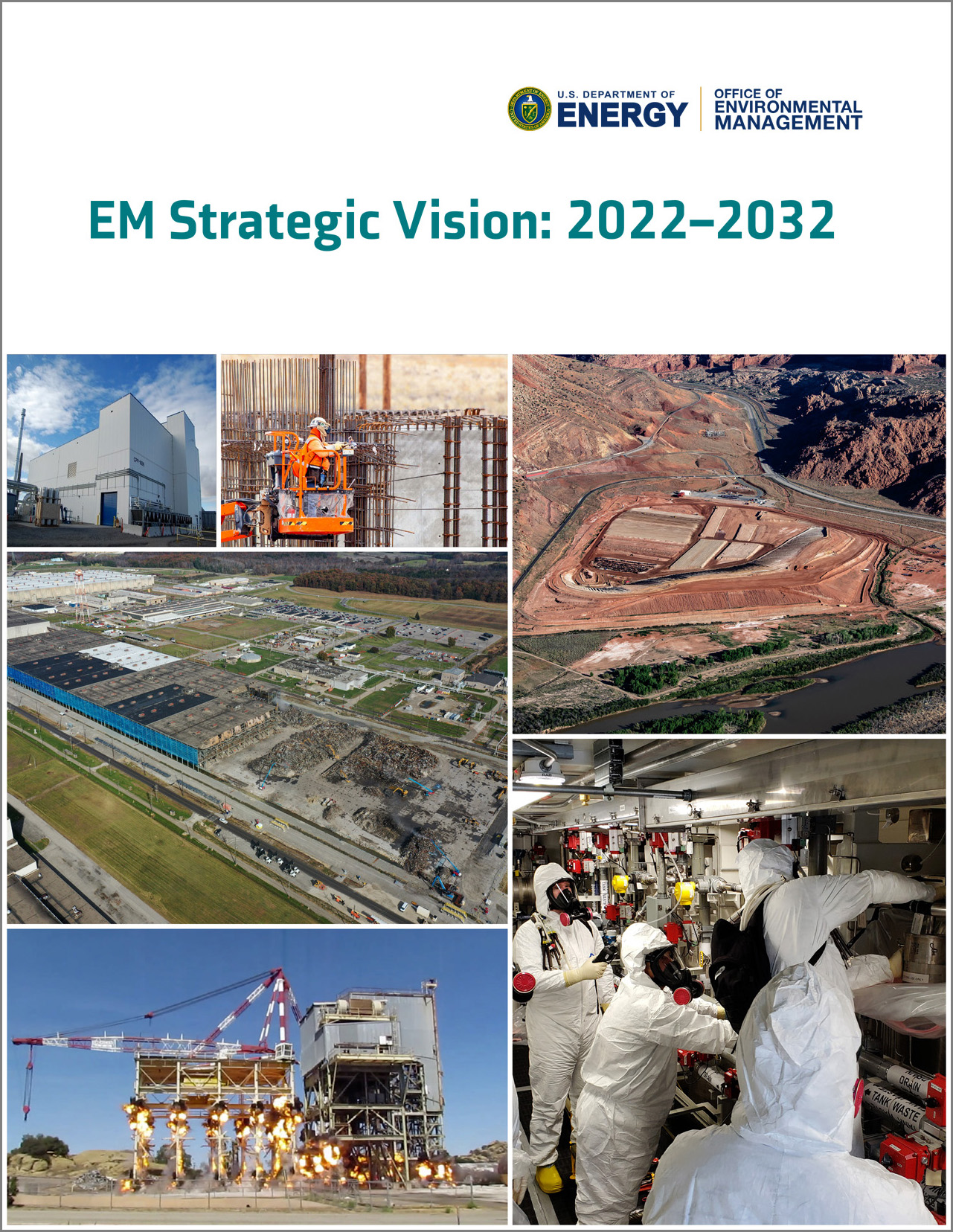 The Department of Energy's Office of Environmental Management (EM) has issued EM Strategic Vision 2022-2032, a blueprint for planned nuclear-related cleanup efforts over the next decade. The document outlines environmental cleanup priorities for 2022–2032, focusing on safety, innovation, and improved performance.
According to a March 8 statement, the DOE is working to fulfill "the moral and ecological responsibility of safely dealing with contamination and delivering on environmental justice goals in communities that were vital to the development of nuclear weapons and advances in government-sponsored nuclear energy research."
EM Strategic Vision 2022–2032, which is available here, is an update of previous iterations and was developed with feedback from regulators, tribal nations, local communities, and other partners.