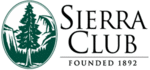 Some longtime members of the Sierra Club have expressed feelings of betrayal; Chesapeake Energy is one of the largest domestic natural gas producers in the United States with most of its production based on using the increasingly controversial technique of hydraulic fracturing (fracking). A number of concerned environmentalists and local chapters of the Sierra Club worked hard for several years to convince Carl Pope, Michael Brune, and the rest of the Club's national leadership to take a principled stand against fracking.
What they saw instead was their national leadership promoting new technologies for producing natural gas alongside people like Aubrey McClendon, Chesapeake Energy's chief executive officer, and T. Boone Pickens. The Club's official policy on fracking was that it could be done responsibly and safely and that with plenty of regulation it could be a bridge to a renewable energy future.
Finally, as the industry matures, a series of best management practices will emerge, some already identified, some evolving with time. These best management practices should, to the maximum extent possible, be swiftly incorporated into regulatory requirements as they are developed. The Club opposes any unconventional or conventional drilling projects that do not comply with best management practices, even in regions where state or federal law may permit lower standards of environmental management.

The Club will use these standards as a yardstick for any regulatory reform efforts it undertakes or supports, and to judge which new drilling projects, if any, cause unacceptable environmental damage and warrant opposition.

Chapters are encouraged to press for effective regulatory frameworks to control the impacts of deep shale gas and may oppose specific projects that are inappropriately sited or that fail to comply with best management practices.

Board of Directors, December 21, 2009
Now, perhaps the disillusioned members will see the real politik reason why they did not get the support they expected from their globe-trotting leaders.
Michael Brune, who took over as the Sierra Club's executive director in early 2010, published a blog post titled Sierra Club and Natural Gas that describes his decision to stop taking donations that are tightly linked to the natural gas industry.
By the time I assumed leadership of the Club in March 2010, our view of natural gas had changed-so I made sure our policy did, too. We created a strong natural gas campaign comprised of staff and volunteer leaders. Some chapters sought to establish tough safeguards at the state and federal level to protect their air and water; others sought to suspend fracking completely until those standards were in place. By mid-August 2010, with gas industry practices and our policies increasingly in conflict, I recommended to the Board, and it agreed, to end the funding relationship between the Club and the gas industry, and all fossil fuel companies or executives.
Unfortunately for Brune, words and videos published on the Internet do not disappear and can be recalled with a few simple searches. Before his action to stop taking natural gas industry funding in August 2010, Brune appeared on Jim Cramer's Mad Money with some words that were welcome to the people who believe that natural gas is a terrific fuel for electrical power plants. That was not an isolated event; Brune made the following statement in November 2010:
Concerns about natural gas extraction have been on the rise not just in Dimock, but in places across the country, from West Virginia to Texas to Wyoming. And yet even given these important issues, natural gas still has a relatively lighter footprint than coal or oil. Gas is not a clean fuel, but it can be cleaner.
(Emphasis added.)
It would be difficult for Brune to prove that those positive words were not influenced by the generous contributions that Chesapeake Energy was providing to the Sierra Club.
This story, however, should not be seen as an isolated incident, but as part of a continuing effort within the energy industry to use whatever means are available to obtain a favorable position in one of the world's largest, most profitable, and competitive commodity businesses. Here is a quote from an email written by Jim Gibson, a member of Chesapeake's communications group:
Over the years, Chesapeake has been proud to support a number of organizations that share our interest in clean air and agree that America's abundant supplies of clean natural gas represent the most affordable, available and scalable fuel to power a more prosperous and environmentally responsible future for our country.
Read that carefully. Here is my paraphrase: Chesapeake has supported a number of organizations that agree that natural gas is the best fuel to power our country's future. Their funding efforts have not just been limited to the Sierra Club and have not just been limited to efforts to fight coal. Some free market focused observers find nothing inherently disturbing about efforts to obtain competitive advantage through arguably sneaky means:
Hey... this ain't bean bag.

See... I could at least respect that. NG competes with coal, and you do what you need to do in order to gain an edge in a very competitive market. But jumping in bed with the Sierra Club? That leads to big problems, mostly because our recent success in natural gas exploration relies largely on fracking and other developing technologies.
Here is the important part of this story for nuclear energy advocates to understand. Our technology competes with both natural gas and coal for market share in the lucrative energy business.
The Sierra Club has a well known aversion to nuclear energy and has not been shy about doing all it can to halt the growth of nuclear energy and to speed the early termination of as many operating nuclear power plants as possible. The acknowledged financial relationship between the Sierra Club and the natural gas industry may be a partial explanation for the reason why an organization that has placed fighting climate change near the top of its priority list is such an ardent opponent to the most reliable form of virtually emission-free power in favor of a fuel that is only "low carbon" in comparison to coal.
We all might benefit from an improved understanding of the world if more journalists pull this thread to determine if there are other questionable financial relationships between groups with ardent stances against nuclear energy and industries that stand to benefit from reduced competition with nuclear energy developments.
Final note: I wrote about Chesapeake's financial support for anti-coal efforts for Atomic Insights in December 2010.
_____________________________
Rod Adams is a pro-nuclear advocate with extensive small nuclear plant operating experience. Adams is a former engineer officer, USS Von Steuben. He is the host and producer of The Atomic Show Podcast. Adams has been an ANS member since 2005. He writes about nuclear technology at his own blog, Atomic Insights.