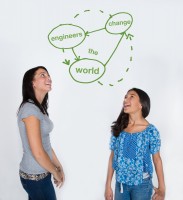 Founded by the National Society of Professional Engineers in 1951, Engineers Week (EWeek), is dedicated to ensuring a diverse and well-educated future engineering workforce by increasing interest in engineering and technology careers. This year, consider bringing an engineer into your plans.
Many ANS members are engineers and a good number of them enjoy reaching out to help others understand and appreciate the work they do. These are some ways ANS members can help bring engineering to life for your students.
Classroom visits. Sure, you're incorporating science and engineering practices in your lessons. But, hearing from someone who applies those practices to real-world problems every day shows students that what they are learning is something they can use after they graduate. Don't hesitate to team up with other teachers or even your entire department. ANS members make visits as teams, too.

Digital visits. Some members are so interested in sharing their knowledge, that they take to social media. If you can't connect with an engineer near you, think about a twitter chat or Skype session.

Judging -or mentoring-design challenges. If you've already got a design challenge planned, think about inviting an engineer to judge the finals. Or, bring in an engineer to meet with student teams for help in refining their designs.

Career days. Many members make career days a tradition and participate at their local schools every year.
You can find ANS Local Sections near you on ans.org. Or, contact us at  for help in bringing engineering to life in your school.
This article was originally published in the ReActions Newsletter. If you are interested in receiving it, please sign up.
---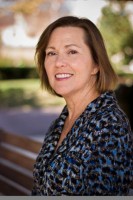 Janice Lindegard is the ANS Education Specialist. You may contact her for Outreach and Education at outreach@ans.org.