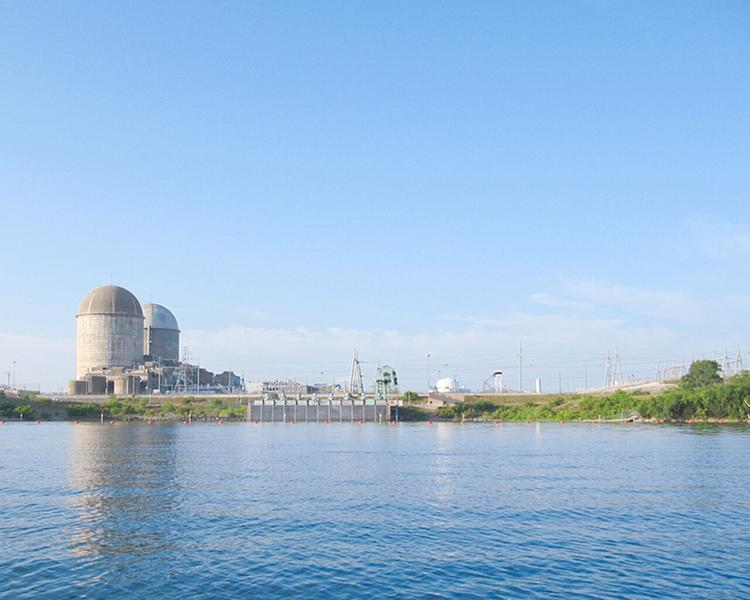 When a technical problem with a feedwater pump at Unit 1 of the Comanche Peak nuclear power plant caused the unit to shut down temporarily on June 16, a new backup system was employed by grid operator Electric Reliability Council of Texas (ERCOT) to make up for the electricity loss.
The Comanche Peak plant in Glen Rose, Texas, is operated by Luminant Generation, a subsidiary of Vistra. It houses two Westinghouse four-loop pressurized water reactors—Unit 1's output is 1,218-MWe and Unit 2's is 1,207 MWe.
Something new: The new system—ERCOT Contingency Reserve Service (ECRS)—was launched earlier this month. It serves to stabilize the grid during times of high energy demand. The June 16 shutdown, which was only the second time ECRS was pressed into service, led to a sudden reduction in the grid's electricity supply of about 1,200 MWe—equivalent to the amount of power needed for about 250,000 homes, according to local news reports from WFAA and KHOU. Unit 1 came back on line on June 18.
An improvement in preparedness: The ECRS is designed to quickly tap into long-lasting battery storage in the event of a sudden power outage. Some backup generators can come on line in as little as 10 minutes and remain at full power for at least two hours—a substantial improvement over the previous immediate emergency reserve power, which was available for only about 15 minutes, leaving a time gap before longer-lasting reserve generators reached full power, according to the reports.
The system is expected to retain about 2.5 GW of electricity, sufficient to provide power for 500,000 homes on a hot summer day. It also allows battery storage operators to contribute to the reserve power market, thereby expanding the reserve capacity as more battery storage operations are established in Texas.
Hot weather: Unit 1's shutdown came during a period when the region was experiencing temperatures approaching or exceeding 100°F, presenting a challenge for utilities. According to one news report, Ed Hirs, an Energy Fellow and economics lecturer at the University of Houston, explained that the Comanche Peak units "are designed so that if there is an upset, they trip off line quickly," adding that Texas's renewable energy sources are also proving crucial during the hot spell. "Our solar capacity has grown dramatically over the last two years," he said. "That's really helping us out right now."