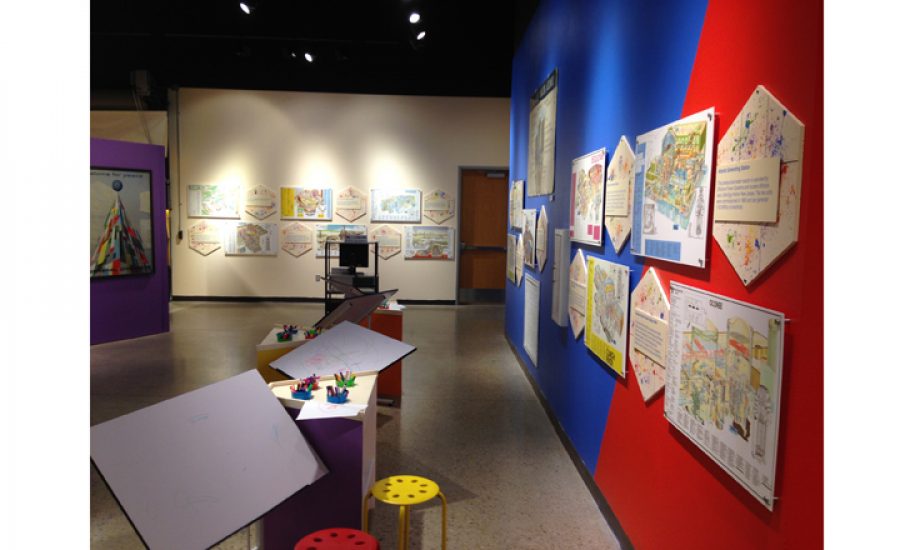 Nuclear power plant cooling towers are easily recognizable for their familiar hyperboloid shape. But an art exhibit running at the Illinois Institute of Technology in Chicago aims to give visitors a different perspective.
The Art of the Reactor, an exhibit by the National Museum of Nuclear Science and History and hosted by IIT's Lewis College of Science and Letters, opened on November 4 and runs until Sunday, December 4 at Hermann Hall on the IIT campus.
Coming together: The exhibit includes the history of Chicago reactors, according to ANS member Jeff Terry, professor of physics and materials science and engineering and interim chair of the Department of Social Sciences at IIT.
"We were planning an exhibit on Chicago nuclear reactors," Terry said. "While discussing our plans, the National Museum of Nuclear Science and History said we could rent their exhibit. We decided to try to make that happen."
Terry originally hoped to have the exhibit ready in time for Nuclear Science Week, October 17–21, but that didn't work out. "Unfortunately, some logistical problems with mounting the exhibit caused us to delay the opening until after Nuclear Science Week, but the exhibit was always going to run for a full month," he said.
Reactor artwork: The family-friendly exhibit draws viewers in with its brilliantly engineered renderings of nuclear reactors. Visitors can also uncover their inner artists by designing and creating one-of-a-kind artwork.
"We have reactor drawings, student art, and informational stations," Terry said. "After viewing those, we have four drawing stations where you can create your own art to add to the exhibit. Students and children can use paints, markers, or pencils to make their own artwork."
Terr added that adults and college students will likely be more engaged with the detailed reactor cutaways and drawings. Some of the reactors represented in the exhibit are the Atlantic Generating Station near Little Egg Harbor, N.J.; Vogtle Units 3 and 4, under construction near Augusta, Ga.; and an example of a European pressurized reactor.
Other exhibits: The National Museum of Nuclear Science and History, located in Albuquerque, N.M., leases several other exhibits as well, including:
African Americans in World War II
Atoms for Peace
Inspired Excellence: The Scientific Discoveries of Marie Sklodowska Curie and Lise Meitner
Propaganda: The Power of Lies
Learn more about the shows and how to rent them here.