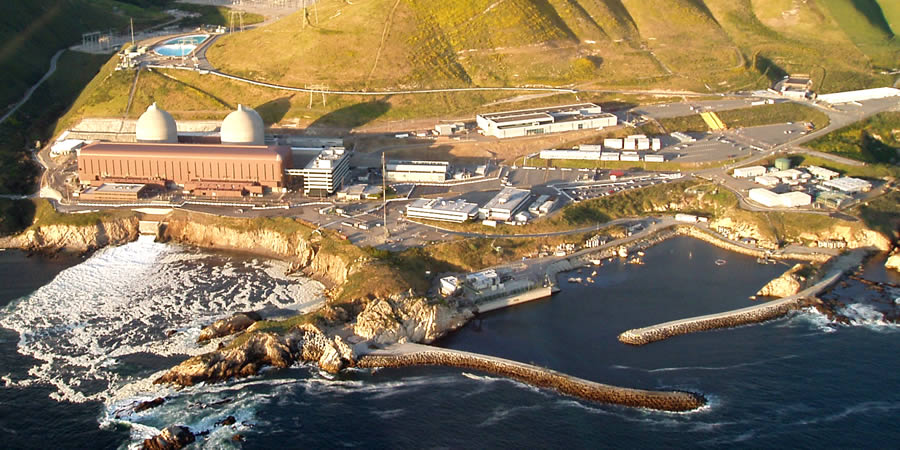 Pacific Gas and Electric Company filed a letter with the Nuclear Regulatory Commission yesterday, officially requesting that the agency resume its review of the utility's license renewal application for Diablo Canyon Units 1 and 2.
The application had been originally submitted in 2009, but in March 2018, after assenting to an early, 2025 shuttering of the nuclear facility in Avila Beach, Calif., PG&E asked to withdraw the application. The NRC granted the utility's request the following month.
This September, however, Gov. Gavin Newsom, California's highest-profile sudden Diablo Canyon convert, signed S.B. 846, providing an option for extending operations at the 2,289-MWe plant to 2030.
According to the legislation, which included a $1.4 billion forgivable loan to PG&E, keeping Diablo Canyon in service for an additional five years "may be necessary to improve statewide energy system reliability and to reduce the emissions of greenhouse gases while additional renewable energy and zero-carbon resources come on line, until those new renewable energy and zero-carbon resources are adequate to meet demand."
What they're saying: In an October 27 third-quarter earnings call, PG&E chief executive officer Patricia Kessler Poppe praised the state's effort to assist Diablo Canyon's life extension, saying, "The new law is a key step to allow us to provide California with a large source of non-GHG emitting baseload power for another 5 years. The alternative would have been for us and other load-serving entities in California to procure more expensive baseload clean power to replace what is today over 8 percent of all of California's energy consumed, provided annually by Diablo Canyon. Replacing this power has proven challenging given clean energy supply constraints, and we estimate that this law will save customers several hundred million dollars relative to other potential baseload solutions. In addition to clean energy that provides savings to California electric customers, extending Diablo Canyon provides local jobs to over 1,000 PG&E coworkers and is a big boost to local businesses and the Central Coast economy."
And following Monday's letter to the NRC, PG&E chief nuclear officer Paula Gerfen stated, "We are proud of the role Diablo Canyon plays in providing safe, reliable, low-cost and carbon-free energy to our customers and Californians. This request to renew our licenses is another step to help California reliably achieve its bold decarbonization goals."

Correction: an earlier version incorrectly identified PG&E's chief nuclear officer. We apologize for the error.