We owe a debt of gratitude to Dennis Wilkinson, born 102 years ago today. Dennis did so much for the nuclear power industry—both in the Navy and in the commercial sector. When people first met him, he invariably stuck out his hand, grinned, and said, "Hi, I'm Dennis." No pretense, no pomposity, no self-importance. Supremely confident and brilliant, he was also compassionate and warm with an engaging sense of humor. Many people he met became life-long friends, as he often said that "friendship is forever."
In later life, he would say that he had mellowed with age and that he had been much tougher when he was younger. I guess that was true. Otherwise, how could he have accomplished all that he did?
He was there at the beginning as a member of the team that designed the first nuclear reactor for the USS Nautilus, the world's first nuclear-powered submarine. He also served as the submarine's first commanding officer. No small feat—history in the making! He followed that milestone by another historic first as CO of the heavy cruiser USS Long Beach, the first nuclear-powered surface ship. During the later years of his Navy nuclear career, he earned four Distinguished Service Awards. Today, so many years later, the Navy's nuclear program continues to benefit from his contributions to procedures, operations, safety, training, inspections, and oversight. Yet he was always quick to share credit for the achievements under his watch, quoting a favorite saying, "It's amazing what you can accomplish if you don't care who gets the credit."
Dennis shared his knowledge, expertise, and high standards with the commercial nuclear power industry as the first CEO of the then newly established Institute of Nuclear Power Operations (INPO). In four short years, he pulled together an outstanding group of professionals and built an organization committed to helping the industry achieve the highest standards of reliability and safety in nuclear power plant operations and training. INPO has evolved and changed over the years to meet industry needs, even as the bedrock established by Dennis Wilkinson remains firm and true. He always focused on service to the industry.
Dennis was respected and revered by the men and women who worked for and with him—admiration bordering on awe at times—and so his toughness was surely tempered by loyalty, trust, respect, and sincere regard for others or he would not have had such a positive lasting impact as a leader, mentor, and friend. And, oh, his wonderful sea stories that captivated everyone!
I intended this remembrance to be brief, summarizing Dennis Wilkinson's importance to nuclear power and to the world. Yet when remembering Dennis, the scope of his achievements—his impact on the Navy, INPO, worldwide nuclear power, and personal relationships—was just too extensive to cover in a few words. There is much left unsaid, so I'll end by remembering this extraordinary man on August 10, 2020, with a shout-out: Happy Birthday, Dennis!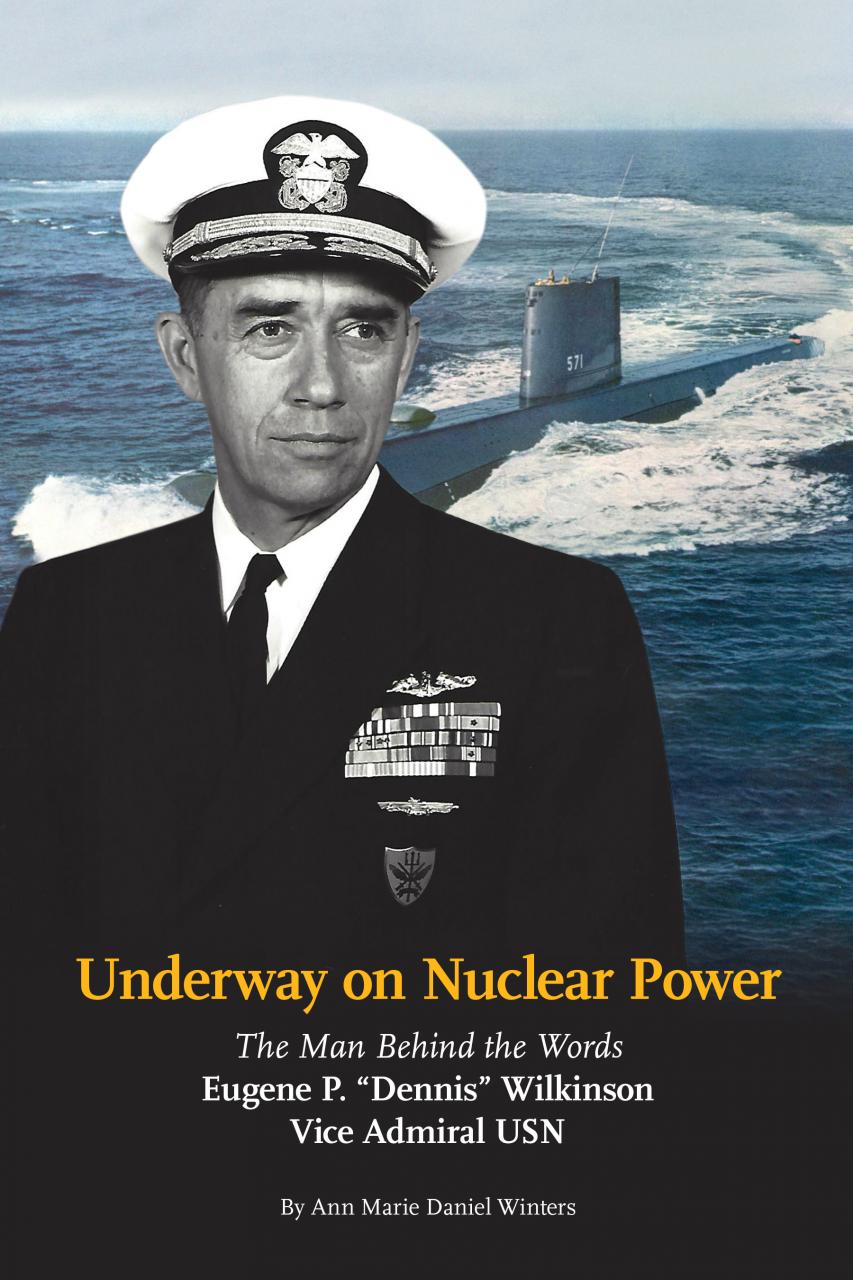 ANS published a biography of the first commanding officer of the USS Nautilus, Underway on Nuclear Power! The Man Behind the Words: Eugene P. "Dennis" Wilkinson, Vice Admiral USN, by Ann D. Winters.