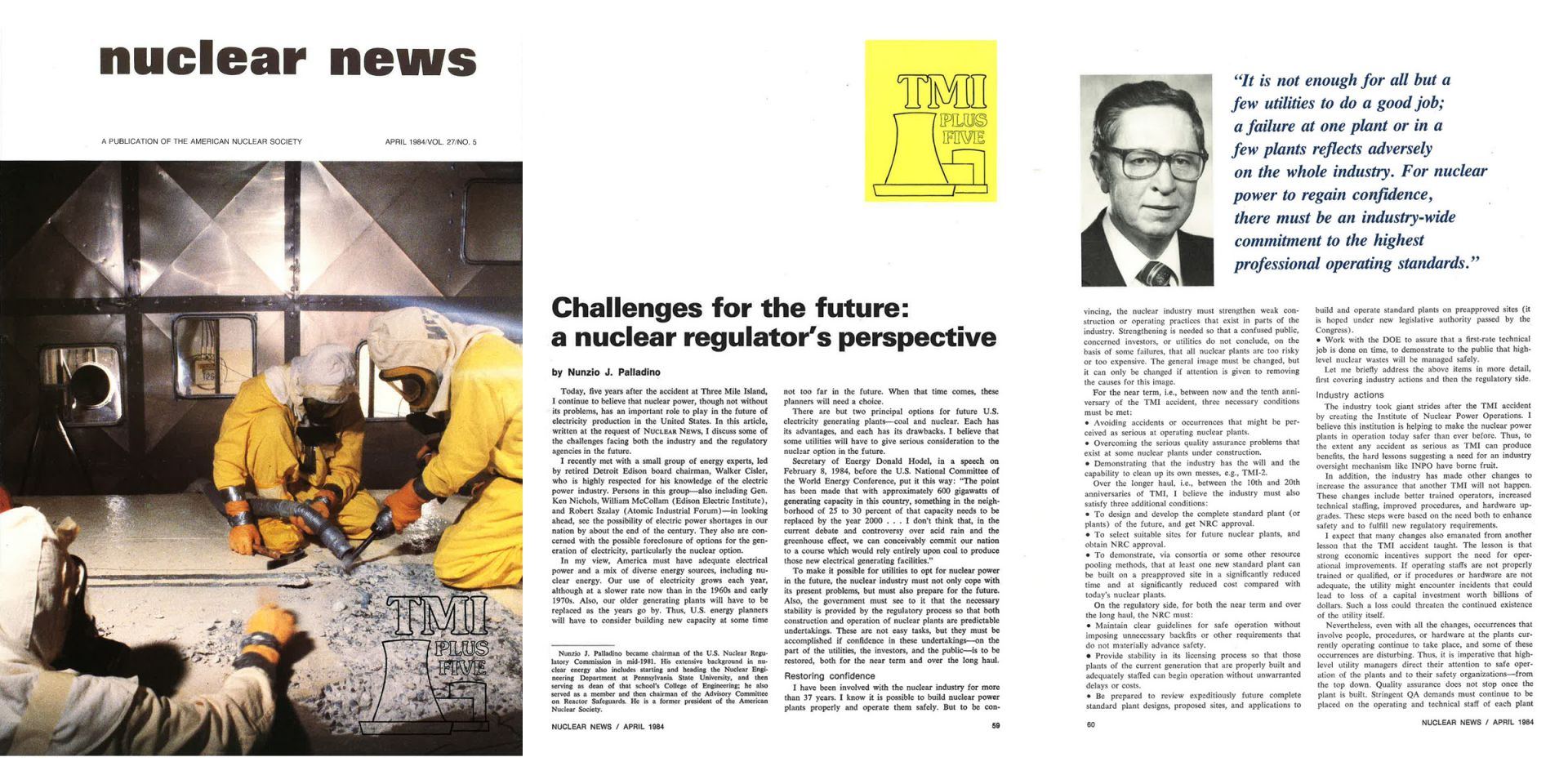 This week for the #ThrowbackThursday post, we are again turning to the April 1984 issue of Nuclear News, which was highlighted in February when we looked at the start of the federal program to convert research reactors from the use of high-enriched uranium to low-enriched uranium. This week, however, we are reviewing the coverage presented in that issue about the five-year anniversary of the Three Mile Island-2 accident.
The special section on the TMI-2 accident, which happened in March 1979, included three stories: One that provided an update of the cleanup and the state of the nuclear plant, one about the future of nuclear power from a regulator's point of view, and a third that looked at the lessons learned from a utility manager's perspective. All three articles offered good insight into the TMI-2 accident and the effects it had on the nuclear community. For today's #TBT post, we are sharing the second story, "Challenges for the future: A nuclear regulator's perspective." (Perhaps next week we will we share the utility perspective and response to the regulator.)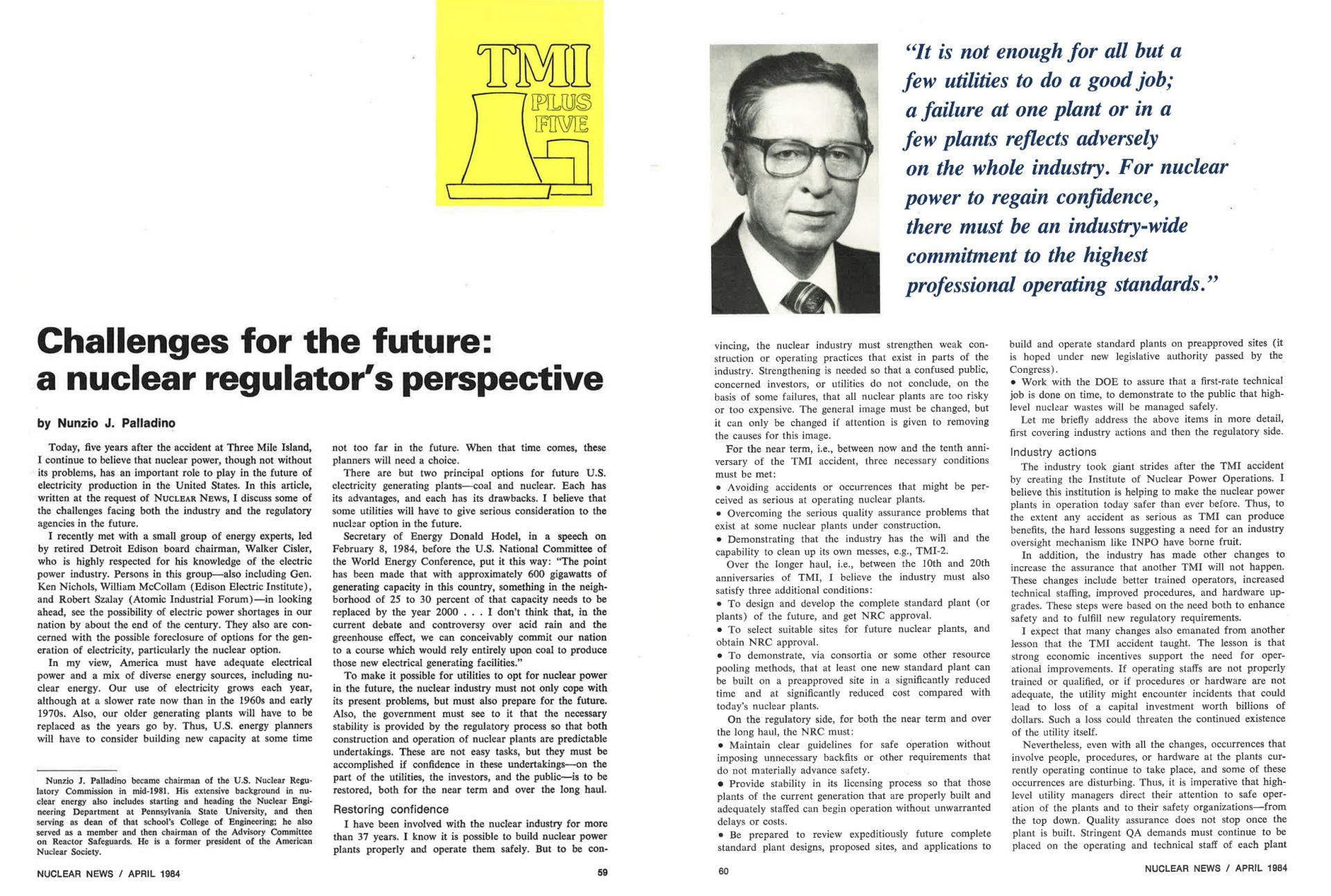 The article was written by Nunzio J. Palladino, the chairman of Nuclear Regulatory Commission at the time. He served as chair from July 1, 1981, through June 30, 1986. Palladino was in the best position to write the article, which provided an in-depth view into the choices that industry and policy leaders were faced with at the time. Palladino opened his article stating, "Today, five years after the accident at Three Mile Island, I continue to believe that nuclear power, though not without its problems, has an important role to play in the future of electricity production in the United States."
Palladino went on to say, "In my view, America must have adequate electrical power and a mix of diverse energy sources, including nuclear energy. Our use of electricity grows each year, although at a slower rate now than in the 1960s and early 1970s. Also, our older generating plants will have to be replaced as the years go by. Thus, U.S. energy planners will have to consider building new capacity at some time not too far in the future. When that time comes, these planners will need a choice."
He continued, "It is not enough for all but a few utilities to do a good job; a failure at one plant or in a few plants reflects adversely on the whole industry. For nuclear power to regain confidence, there must be an industry-wide commitment to the highest professional operating standards."
Read the rest of Palladino's article below. Remember, the full Nuclear News archive is available to all ANS members.