Today's #ThrowbackThursday post looks at the initial debate surrounding the conversion of research reactor fuel from high-enriched uranium to low-enriched uranium. An article published in the April 1984 issue of Nuclear News (available to all ANS members), titled "NRC studies HEU-to-LEU fuel conversion issue," was written by the ANS Washington editor John Graham, and brings up several items of interest.
The story: Graham introduces the readers to the growing security concerns around HEU and notes that the issue has its roots in the nonproliferation concerns from the Carter administration that forced the domestic nuclear industry to abandon certain projects—the subject of a #TBT post a couple of weeks ago.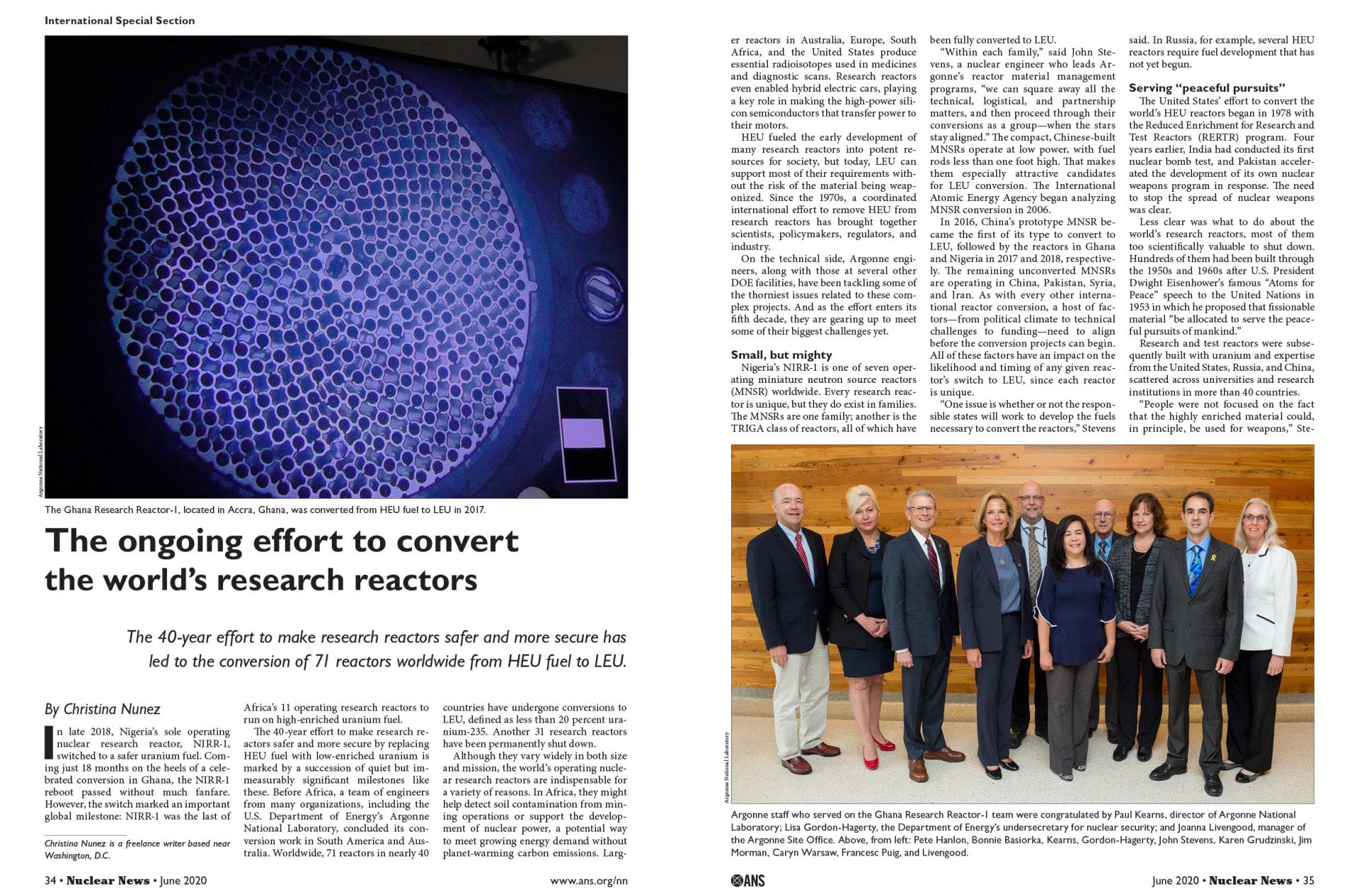 The article goes on to describe a research program at Argonne National Laboratory that focused on this issue. The discussion going on in the 1980s as described in the article provides some interesting context to an article from Argonne about the ongoing effort to convert the world's research reactors that appeared in the June 2020 issue of Nuclear News.
The article then brings up the 1984 Olympic Games, which were hosted in Los Angeles that summer. One might wonder what on earth the Olympics has to do with the debate in Washington about HEU fuel for research reactors. Well, as the article explains, it involves the research reactor at the University of California at Los Angeles.
A bonus: The April 1984 issue also observes the five-year anniversary of the Three Mile Island accident and includes three feature stories about the aftermath. Perhaps that could be a subject of a future #TBT post, but in case any readers are interested, the articles begin on page 53 of the issue.