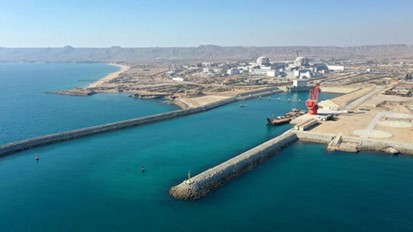 Unit 3 at Pakistan's Karachi nuclear power plant has been connected to the national grid, China National Nuclear Corporation (CNNC) announced on March 4, making it the second Hualong One reactor outside of China to have reached the last major step prior to commercial operation. (The distinction of being the first belongs to Unit 3's twin, Karachi-2, which was connected to the grid in March 2021 and entered commercial operation in May.)
Karachi-3 had achieved criticality on February 21 after completing hot functional testing and entering the fuel loading stage last November.
The Hualong One, also known as the HPR1000, is a Chinese-designed and -developed 1,014-MWe Generation III pressurized water reactor, incorporating design elements of CNNC's ACP1000 and China General Nuclear Power Group's ACPR1000+. The Hualong One has a design life of 60 years.
Powering Pakistan: According to CNNC, each of the Hualong One units generates nearly 10 billion kilowatt-hours of electricity per year—meeting the annual electricity demands of more than 4 million Pakistani households—the equivalent of reducing standard coal consumption by 3.12 million tons, cutting carbon dioxide emissions by 8.16 million tons, or planting more than 70 million trees.
CNNC said that the construction of the two units has boosted the development of Pakistan's economy and relevant industries, directly providing over 10,000 job opportunities for Pakistanis and indirectly creating a further 40,000 job opportunities through the value chain.