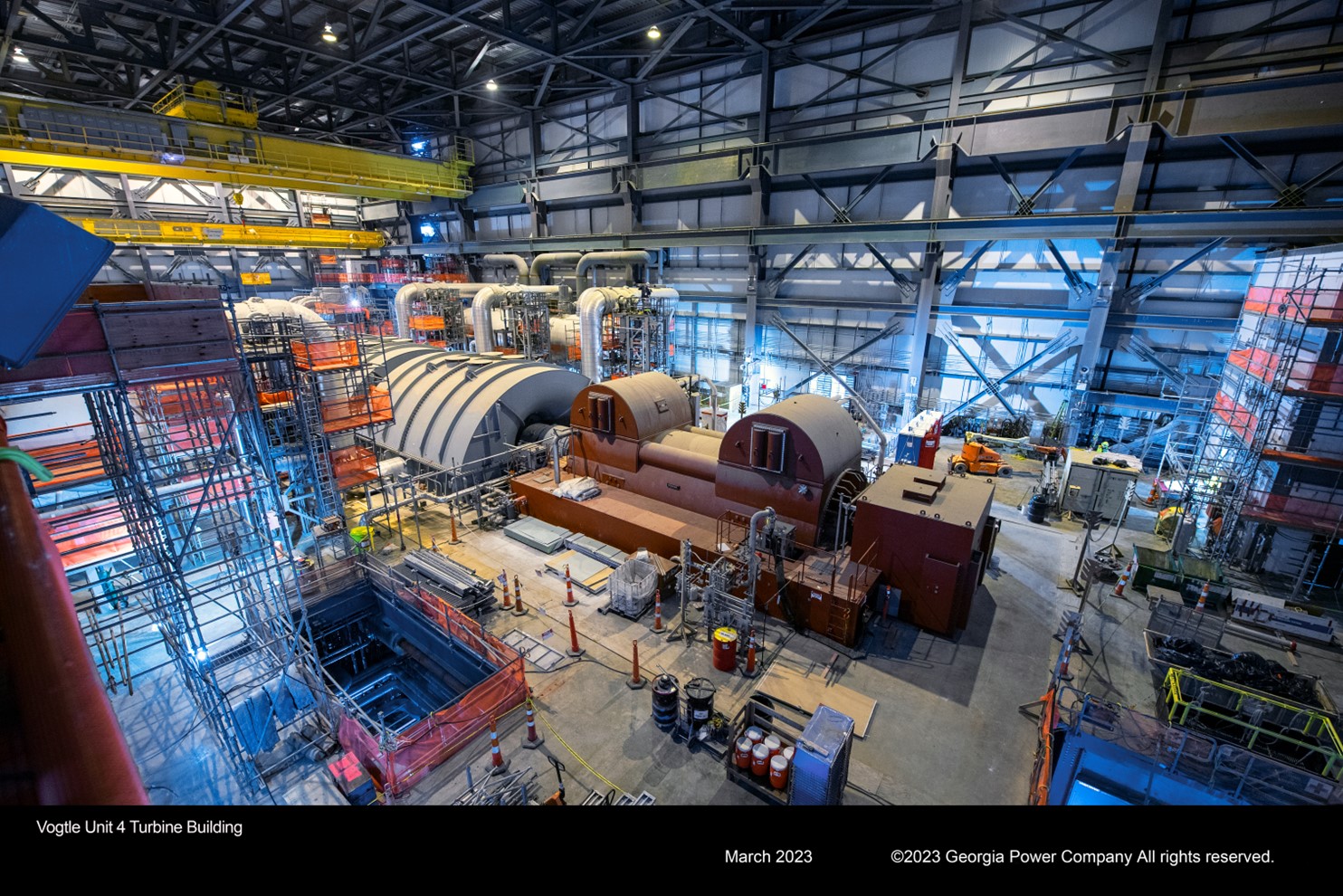 Georgia Power has announced another key milestone for the Vogtle nuclear expansion project near Waynesboro, Ga.—the completion of hot functional testing at Unit 4. This achievement marks another significant step toward commercial operation for the Generation III+ AP1000 reactor, which is projected to enter service late in the fourth quarter 2023 or in the first quarter 2024.
During hot functional testing, plant systems achieve normal operating pressure and temperature without nuclear fuel in the reactor to demonstrate that the systems will operate on an integrated basis as designed. According to Georgia Power's May 1 announcement, the site team will now focus on completing the remaining work necessary to submit documentation to the Nuclear Regulatory Commission that all inspections, tests, and analyses for the unit have been performed and that all acceptance criteria (collectively known as ITAACS) have been met. Each ITAAC closure notice must be verified by the NRC before fuel can be loaded into the reactor.
Georgia Power's parent, Southern Company, told investors last week during its first-quarter 2023 earnings call that it expects to commence fuel load at some point between July and October.
What they're saying: "The energy and enthusiasm at the Vogtle site, and across our entire company, is high with Unit 3 in the final stages of startup testing and Unit 4 making progress toward safely loading fuel," said Kim Greene, chairman, president, and chief executive officer of Georgia Power. "The team at Unit 4 has been able to take lessons learned from Unit 3 and apply them. That has allowed us to safely complete hot functional testing on Unit 4 in significantly less time than we did for Unit 3. It's incredible that these new units will provide our state with zero-emissions energy for the next 60 to 80 years, and that's thanks to the dedication of the teams at the site to getting these units built and built right."
In case you missed it: On April 1, Georgia Power announced that Vogtle-3 had been successfully synchronized and connected to the electric grid, becoming the first new U.S. power reactor to start up in seven years. Commercial operation for Unit 3 is expected later this month or in June.