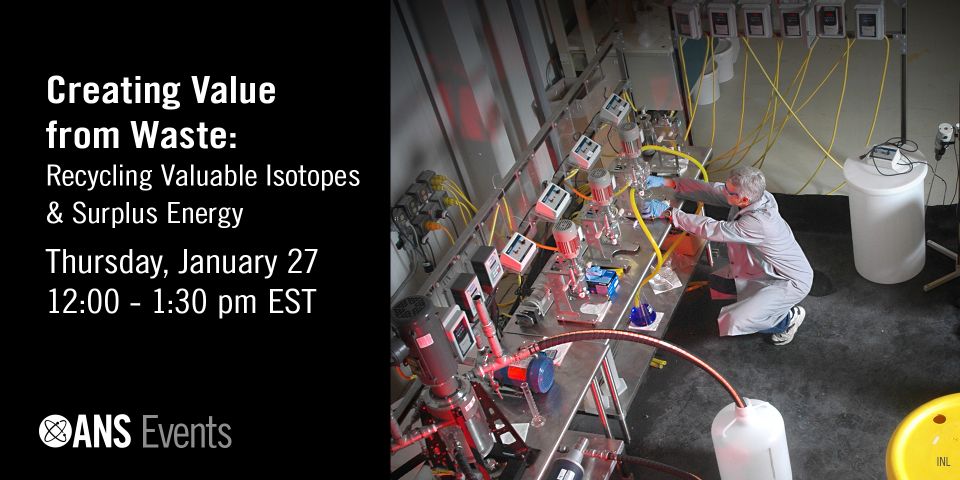 ANS will host the webinar "Creating Value from Waste: Recycling Valuable Isotopes & Surplus Energy" on Thursday, January 27, starting at noon EST.
Register now for this free members-only virtual event.
Webinar info: Instead of a liability, nuclear waste products could be an asset, providing radioisotopes needed for applications outside the conventional nuclear industry. Presented by ANS's Fuel Cycle and Waste Management Division, the webinar will feature an international panel that will explore separating specific radionuclides from waste using recycling technology that enables pure materials to be used for other purposes.