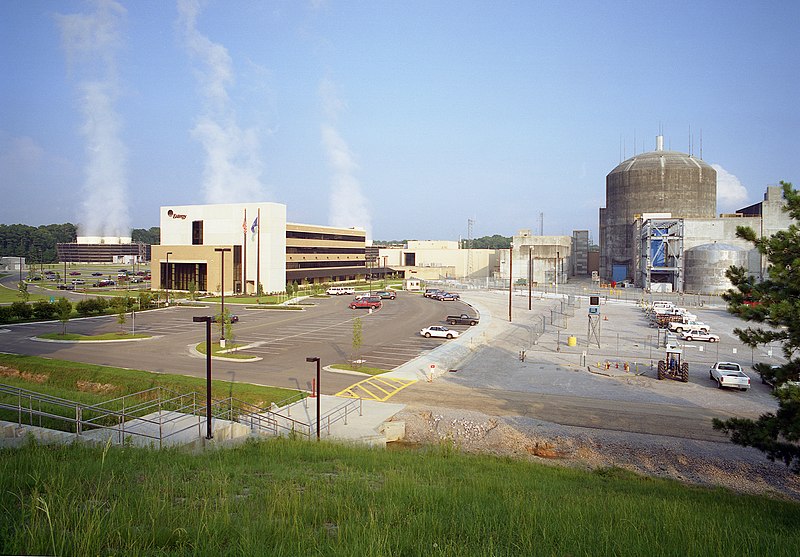 The Nuclear Regulatory Commission has proposed a $150,000 fine to Entergy Operations after conducting investigations that identified three willful violations of agency requirements at the company's River Bend nuclear power plant. Located in Francisville, La., River Bend houses a 974-MWe boiling water reactor.
In a notice of violation sent to Entergy on September 30, the NRC described the violations:
■ On August 13, 2018, a proctor made an unauthorized copy of an exam after misplacing several pages of the exam taken by the examinee. He then falsified answers on behalf of the examinee and submitted the exam to the licensee for grading.
■ On September 1, 2019, a non-licensed operator assigned to the plant's control building willfully failed to properly complete operator rounds of all required areas.
■ On March 31, 2020, a senior reactor operator provided a key to a maintenance supervisor who was not authorized to possess it. The supervisor later accessed a room containing cybersecurity-related equipment.
NRC staff met virtually with Entergy representatives on August 16 during a predecisional enforcement conference to discuss the violations, described in more detail in a July 1 inspection report. The company has 60 days from the date of the violation notice to dispute the fine or request alternative dispute resolution mediation to resolve the matter.
It could have been worse: In large part due to the willfulness factor, the NRC rated all three violations at Severity Level III—which in Entergy's case (as a reactor operator) means a $150,000 civil penalty was considered for each offense. But because the company had identified the violations and taken corrective actions, the proposed fines for the incidents involving the exam and the operator's failure to complete control building rounds were dropped.
Entergy's corrective actions regarding the unauthorized key transfer, however, failed to past NRC muster.