Chuck Metz Jr. discusses his collaboration with Harold Denton, whose memoir interweaves a retelling of the Three Mile Island accident events with stories of his career-long advocacy for nuclear safety.
A number of years ago, historian and writer Chuck Metz Jr. was at the Bush's Visitor Center in Tennessee's Great Smoky Mountains when he ran into former Nuclear Regulatory Commission official Harold Denton and his wife. Metz was at the visitor center, which opened in 2010 and is now a tourist hotspot, because, as he explained to the Dentons at the time, he had overseen the development of its on-site museum and had written a companion coffee-table history book.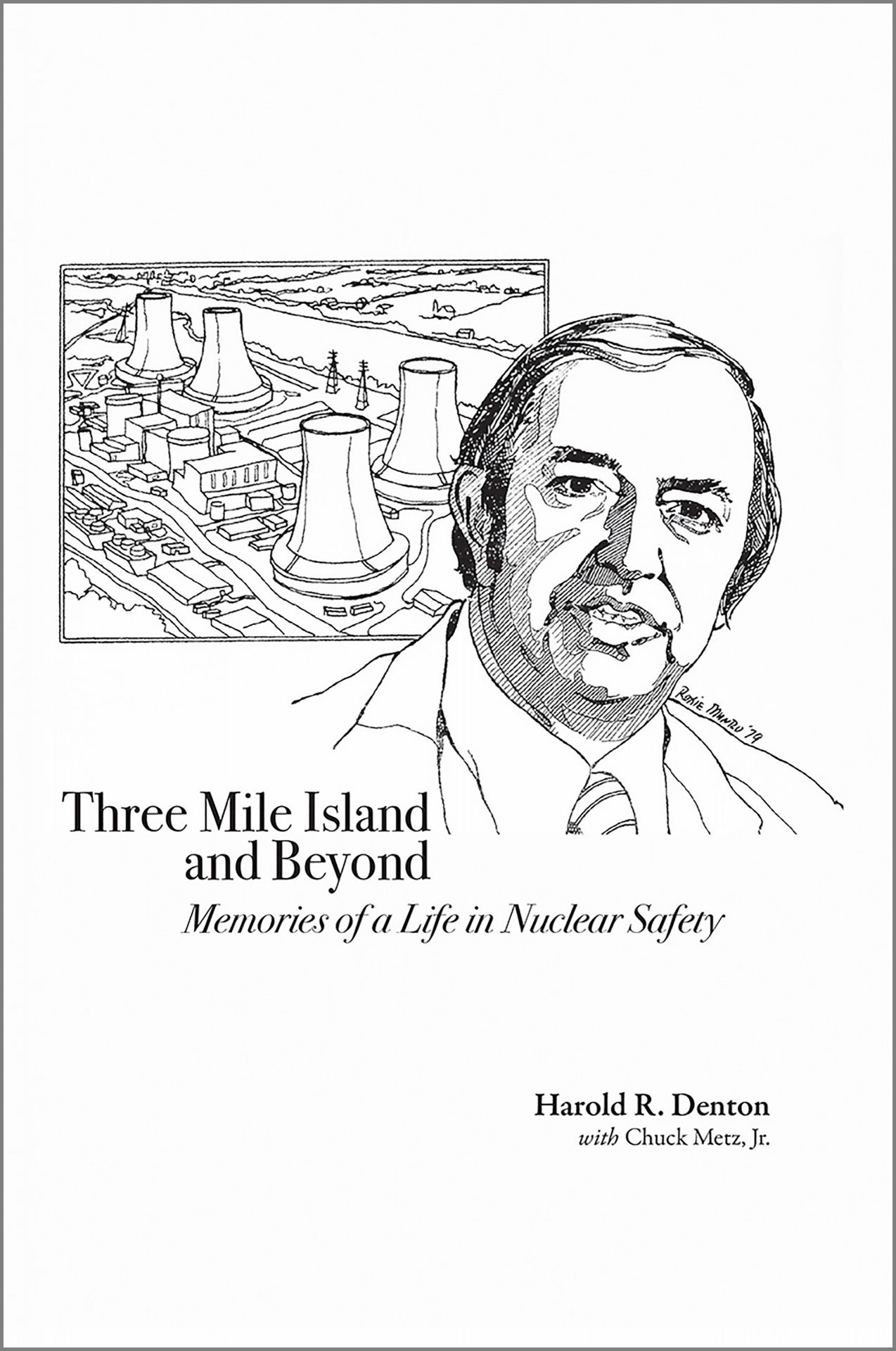 The chance meeting turned into a friendship and a fruitful collaboration. Denton, who in 1979 was the public spokesperson for the NRC as the Three Mile Island-2 accident unfolded, had been working on his memoir, but he was stuck. He asked Metz for help with the organization and compilation of his notes. "I was about to retire," Metz said, "but I thought that exploring the nuclear world might be an interesting change of pace."
Denton passed away in 2017, but by then Metz had spent many hours with his fast friend and was able to complete the memoir, Three Mile Island and Beyond: Memories of a Life in Nuclear Safety, which was published recently by ANS. Metz shared some of his thoughts about Denton and the book with Nuclear News. The interview was conducted by NN's David Strutz.