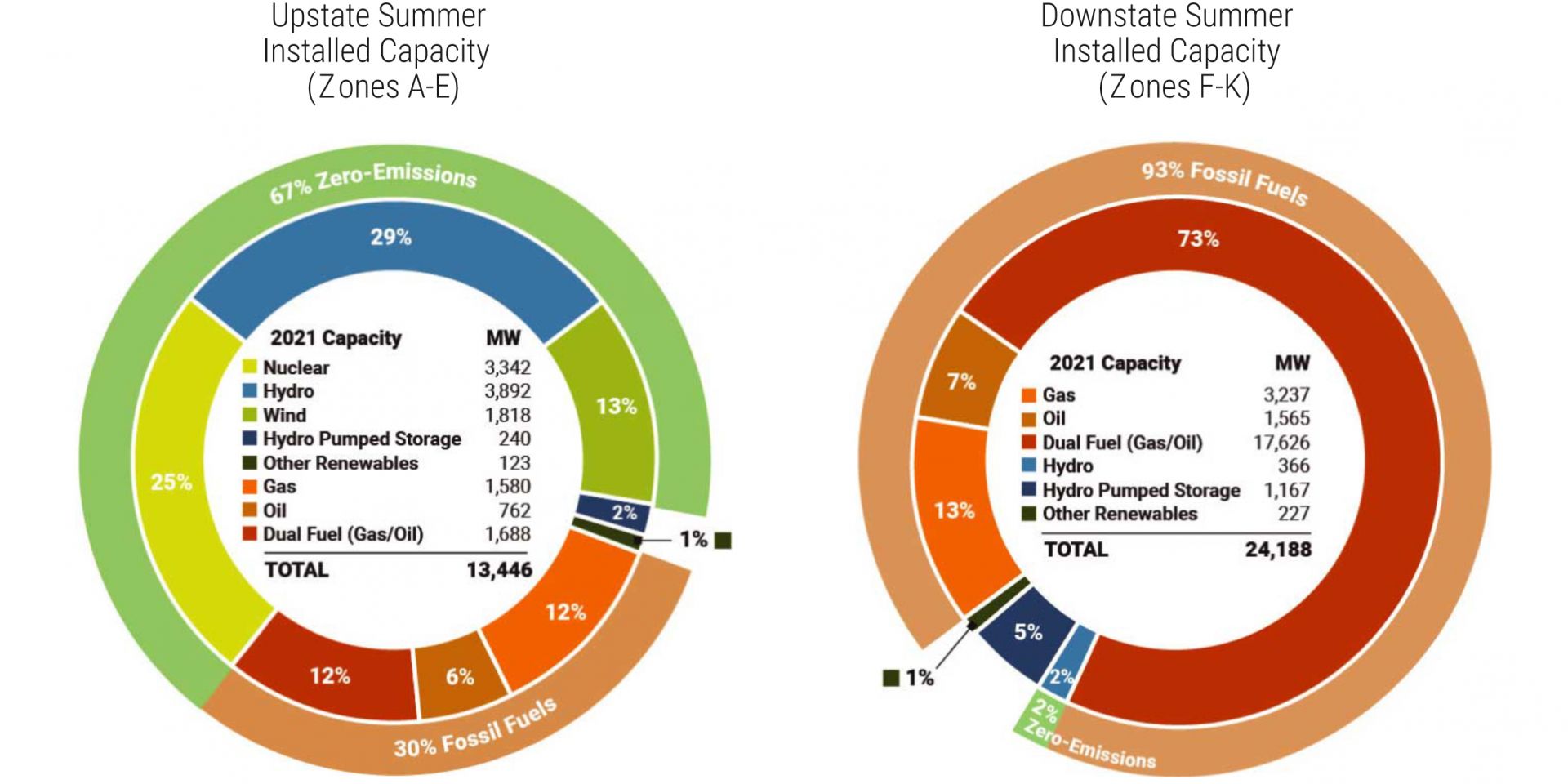 NYISO released its 2021 power trends report for the state of New York. As noted by many in the energy community prior to the closure of Indian Point nuclear power plant's Unit 2 and Unit 3 in 2020 and 2021, respectively, the projected mix of resource capacity expected for downstate New York's energy generation will be heavily reliant on fossil fuels.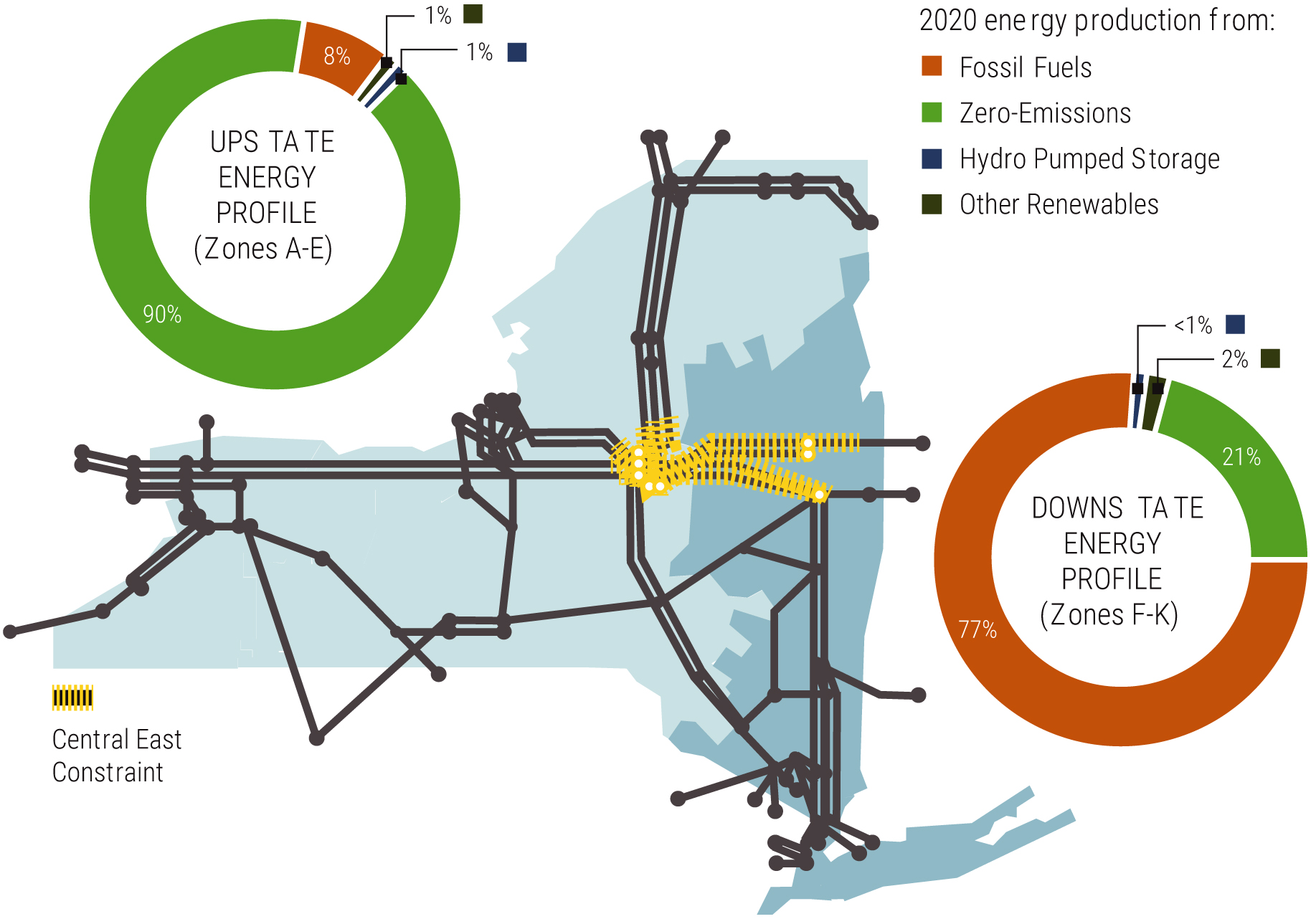 Generation outlook: The numbers speak for themselves in the report. The 2020 energy production to the grid in downstate New York included 77 percent fossil fuel generation and 21 percent zero-emission sources (the vast majority of which came from Indian Point). The outlook for 2021, according to NYISO, shows that downstate New York should expect 93 percent of its energy from fossil fuels and only 2 percent from zero-emission sources. The only difference from 2020 to 2021 is that Indian Point is now completely offline.
While environmental organizations such as the Natural Resources Defense Council have celebrated the shutdown of Indian Point—the state's largest source of clean and reliable energy—the numbers are clear: its loss is a major hit to the state's and the nation's decarbonization goals.
Need to be bold: The NYISO report states, "Public policies are calling for bold action to achieve renewable investment and decarbonization mandates." In addition, NYISO's president and chief executive officer, Richard Dewey, said that the state's carbon-reduction goal would be "extremely challenging" without breakthroughs in clean energy technology.
What about reliability? A recent story published by the New York Times states that power outages are up more than 60 percent since 2015 and that many residents in cities like Atlanta, Detroit, and Phoenix would be at risk during a combined blackout and heatwave. According to the NYISO report, though, the NYISO believes that the state could withstand the loss of power from Indian Point, "assuming the addition of certain expected resources."
In the report's introduction from Dewey, he said, "Reliability has been and will continue to be job one for the NYISO. As we move forward, we must remember the degree to which system reliability, economic efficiency, and environmental benefits are interlinked. These attributes can and must coexist in support of our power system, our economy, and consumer interests."
The report claims New York won't suffer the same fate as California and Texas, which have experienced recent extreme weather events.
Good-bye, IP: Indian Point-3's closure last week ended the unit's continuous run of 753 days—a world record for commercial light water reactors, according to plant operator Entergy. Following a refueling outage, the 1,041-MWe pressurized water reactor was started back up on April 9, 2019, and ran continuously until its final shutdown. (The previous record for continuous days online was 739, set in 2006 by Exelon's LaSalle-1.)