The formation of the American Nuclear Society in December 1954 occurred shortly after the initial groundbreaking for the Shippingport Atomic Power Station in September 1954. The project was authorized by President Eisenhower in July 1953 to demonstrate to the world the benefits of the peaceful atom, and the project was executed in such a way as to assure that the new evolving technology would be available to all potential users in the United States and overseas.
The reactor portion of the Shippingport plant was designed and developed by the Bettis Atomic Power Laboratory under the direction, and in technical cooperation with, the Naval Reactors (NR) Group of the Atomic Energy Commission (AEC). Westinghouse Electric Company operated the Bettis Laboratory for the AEC. Duquesne Light Company financed the design and construction of the turbine generator portion of the plant, provided $5 million of the cost of the reactor plant, and was responsible for operation and maintenance of the entire plant. Duquesne reimbursed the AEC for the steam produced by the reactor. The Shippingport project thus represented a joint endeavor of the government, a private electric utility, and an industrial concern.
The Shippingport plant operated successfully for almost 30 years using three different reactor core and fuel technologies, producing a wealth of technology and data of great value to the emerging nuclear power industry. This brief article provides some details on the early history. with specific reference to some of the individuals who later played an important part in the nuclear industry and in ANS. It will be followed by other articles in the future covering such matters as (1) the new fuel and core designs developed for the higher power pressurized water reactor core 2, (2) the major structural deficiency that was discovered by accident during start up testing on PWR core 2 that almost led to a large loss of coolant accident, and led to the codification of new quality assurance requirements for all U.S. nuclear power plant systems and components, and (3) the development and operation of a 60-MWe thorium breeder reactor design for the third and final core at Shippingport.
The above photograph was taken in the control room during the first criticality of Shippingport on December 2, 1957, where many of the individuals who had contributed to the design, development, and construction of the plant were present. Many of these people later became active leaders in ANS and in various aspects of nuclear power development in later decades. From left to right they are:
Milton Shaw, Naval Reactors, (seated) head of the plant systems group at NR and later director of Civilian Reactor Development Division at the AEC, where he focused on the sodium cooled breeder reactor development and commercialization, leading to successful operation of the Fast Flux Test Facility at the Hanford site, and initial steps toward a prototype fast breeder reactor at Clinch River Tennessee.

Harry Mandil, NR, head of reactor core and fuel design at NR, and later a founder of MPR Associates, a still active engineering firm supporting commercial nuclear powers and its continuing march forward in the 21st century.

Vince Lascara, NR, head of financial management at NR. He and people like Seymour Beckler and Mel Greer provided critical administrative and contract support at NR, with some (Greer for example) later transferring to provide staff support to key congressional committees lending critical behind-the-scenes support to such initiatives as the emerging Three Mile Island-2 recovery effort during the early years of the Reagan administration.

Jack Grigg, head of electrical and controls engineering at NR

Captain Barker, PWR project officer at NR

Parrish, vice president of Duquesne Light

Admiral Hyman Rickover, NR director

Lawton Geiger, manager, Pittsburgh Naval Reactors Office

Walter Lyman, vice president of Duquesne Light

Charlie Jones, chief engineer for Duquesne Light, later becoming one of the founders of the Nuclear Utility Services (NUS) company, one of the first nuclear plant consulting companies to help individual utilities choose and then construct and operate nuclear power plants.

John Simpson, manager, Bettis Laboratory, who later oversaw the development and operation of the Yankee Atomic Power plant, partly based on the experience at Shippingport. He also served as ANS president.

Commander "Salt Water" Willie Shor, NR field representative at Shippingport (currently living in a retirement home in Chevy Chase, DC)

Foreground, Dixie Duvall, Duquesne operator at the PWR control rod panel during initial approach to criticality. Dixie later joined Charlie Jones at NUS.
Not present during this initial criticality assembly, but having an outsized influence in the design and development of the seed and blanket cores used at Shippingport, was Alvin Radkowsky, chief physicist at NR. Alvin was the inventor of the seed and blanket concept used in all three Shippingport core concepts. This concept had the major advantage of minimizing the quantity of uranium (or thorium) needed to generate a defined quantity of nuclear electricity. The specific seed and blanket concepts demonstrated at Shippingport were not adopted by the nuclear industry, primarily for economic reasons (they depend on an active reprocessing industry that never developed, primarily for policy reasons). Instead, slightly enriched uranium fuel was chosen as the reference fuel. However, the nuclear and fuel concepts used at Shippingport did in fact find their way into subsequent light water reactor core designs, where U235 enrichment variations within the core and within individual fuel assemblies have significantly improved fuel efficiency and economics in today's commercial LWRs. It should also be mentioned that the natural uranium blanket at Shippingport core 1 and 2 produced over half the lifetime energy, and for the first time used cylindrical zircaloy clad tubes to encase and protect the enclosed urainum fuel. After 60 years, this same zirconium based tubing pioneered at Shippingport is still used in todays' LWR commercial reactors.
Information on the Shippingport project was broadly disseminated to the nuclear industry as quickly as possible, by means of unclassified periodic and topical reports, and special interim technical reports. For example, details of the design and construction of the plant were presented at the International Atomic Energy Agency's Geneva Conferences of 1955 and 1958 and in the book titled "Shippingport Pressurized Water Reactor" USAEC, Addison Wesley Publishing Co. Reading, Mass, 1958. For those interested, this book presents many of the key decisions and explanations of the design choices made for the reactor, primary system, containment, and balance of plant for the Shippingport project.
I personally arrived at the Naval Reactors Headquarters Office in DC in June 1957, six months before initial criticality. Upon being commissioned as a Navy ensign after graduating the University of Pennsylvania with an engineering degree, I was immediately assigned to review and comment/approve System Design Descriptions prepared by Bettis Laboratory engineers, including one for the on-site radioactive waste processing systems. I reported to Mark Forssell, in Milton Shaw's plant systems group. Every letter of comment I wrote in draft was reviewed and commented on by Forssell and Shaw and, through the "pink" system, by Rickover. During my second year at NR, Don Couchman resigned as PWR project officer to leave the government to join Charlie Jones and others at NUS. I was appointed as PWR project officer reporting directly to Rickover. Initially, it was too much for me, and I was soon reassigned to work under Harry Mandil on PWR core 2 design. I was sent to the Shippingport site to observe and report on the first refueling of Seed 1, containing 32 highly enriched seed assemblies that were all replaced through refueling nozzles in the reactor vessel head. This began on November 2, 1959, and was completed, with return to full power on May 7, 1960, after a six month refueling operation (it was originally planned for 3 months). The refueling was performed by Duquesne Light maintenance personnel, with the assistance and collaboration from Bettis engineering personnel. There were many lessons learned during this first refueling operation, which were then reported to the public via a 250-page published report, WAPD-233 dated July, 1960, "The First Refueling of the Shippingport Atomic Power Station," authored by T.D. Sutter Jr. of Bettis Laboratory and myself, with a forward by Admiral Rickover and Phillip Fleger, chairman of the board, Duquesne Light. Based on the lessons learned, the second refueling, in 1962, was completed about half the time as needed for the first refueling.
In a must-read book titled "The Rickover Effect," Ted Rockwell, one of Rickover's senior engineers during the early days, summarized the many principles of engineering and management practiced by Rickover, in both the military and civilian projects, and how this had a lasting influence on the development of nuclear power. I can attest to the truth of this, having applied these principles throughout my career, first during my 14 years at NR, then during my days with AEC's Reactor Development (FFTF) program, then with my contributions to the creation and initial implementation of the Department of Energy's research program on Three Mile Island, and later in my career in the private sector developing an accident resistant fuel cladding with the capability to avoid completely the extensive fuel melting that occurred during the TMI-2 and Fukushima accidents. I will report on these developments in future blogs. For those who have questions and comments, which I welcome, you may contact me at hfeinroth@gamma-eng.com.
_________________________________________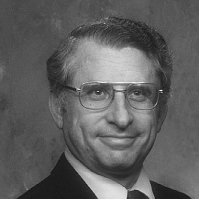 Herb Feinroth has had a distinguished career in nuclear energy. Herb worked for the AEC and Naval Reactors in the PWR Project office, from 1957-1974. He then became chief of the LMFBR facilities and director of the Reactor Technology Branch of the AEC from 1974-1984. Moving to private employment Herb became founder and president of Gamma Technologies consulting on a large and varied number of reactor technologies and projects. Herb also is founder of and a part owner in Ceramic Tubular Products LLC developing ceramic LWR fuel cladding. Now retired, Herb is writing down for posterity some of his many experiences in his decades in nuclear energy.